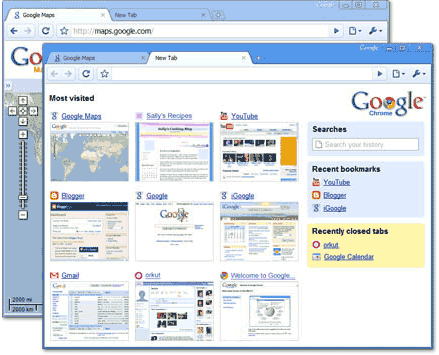 Google has already launched its Chromebook OS and I have already seen a few netbooks (a Samsung and another unknown brand) running on it. But similar to Meego run netbooks, it seems not really taking off and endearing the masses. But Chrome as a browser is among the popularly used in the Philippines beside Mozilla Firefox and Internet Explorer.
This time Google has launched its Chrome Web Store to support Chrome and also to encourage consumers to purchase apps online.
The Chrome Web Store is an open marketplace that gives users an easy place to browse, discover and purchase the best apps on the web, and it gives developers a dedicated place to showcase their web applications.
The Chrome Web Store includes several apps designed especially for Pinoys. Check out the Pinoytuner and Terno Recordings apps for listening to and discovering local music. The My ABS-CBN app supplements the popular TV station, and the new PBA app keeps you up to date with the latest basketball news.
Of course, there's Angry Birds and Battle Stations too, as well the popular file storage app Box, photo editing tools like Pixlr, and the Google Docs suite.
Chrome Web Store also features lots of extensions and themes to help you customize your web browsing experience.
The Pinoy Exchange extension allows users to check out the top discussions on the forum any time they're online.
In the Chrome Web Store, apps and extensions are presented in a wall of images that's updated every time you visit the store, so you can quickly scan the store and find interesting things to try out.
For Pinoy developers, the launch of the Chrome Web Store in the Philippines means they'll be able to easily build and distribute their apps to the more than 200 million people around the world who already use Chrome.
To try these new apps, as well as tens of thousands of items in the store, download Google Chrome and visit the Chrome Web Store.