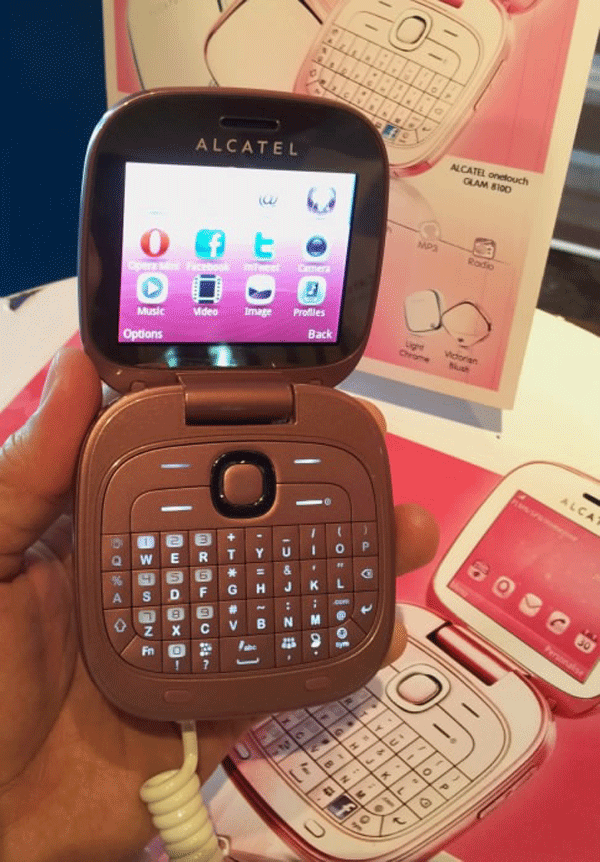 I remember Cherry Mobile also came out with a similar form factor, something inspired by a compact powder carried inside makeup kit by all self-conscious females out there.
Cherry Mobile's had Swarovski-like glittery stuff decorating the device.
But Alcatel new One Touch Glam 810D is far better looking and better specked inside and out.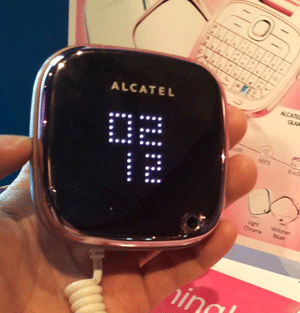 The dual SIM capable phone sparkles with customizable tiny luminescent diodes when you receive a message, text or call.
It features a QWERTY keyboard and a 2.4" screen and shortcuts for photos, videos, and messages. It has a 2 MP camera that also records videos. It has MP3 player and a universal 3.5 audio jack.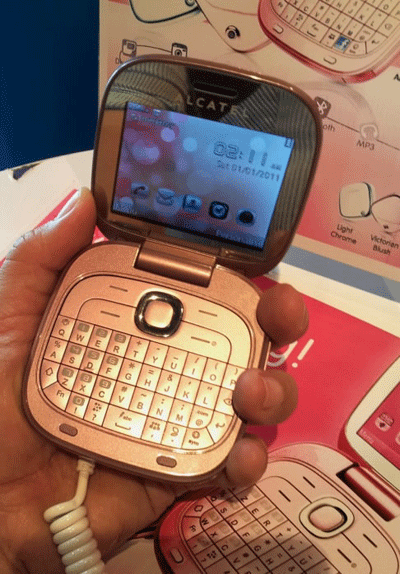 As to applications and functions, the One Touch Glam 810D has Twitter and Facebook for all your social networking needs. For browser, it features Opera Mini. In addition, it can also do push email, group messaging, and conference call.
The Alcatel One Touch Glam 810D is available in Alcatel OneTouch kiosks and cellphone stores nationwide for a just 3,999.00.
By the way, it comes in Mystery Pink or Light Chrome colors—just take your pick.