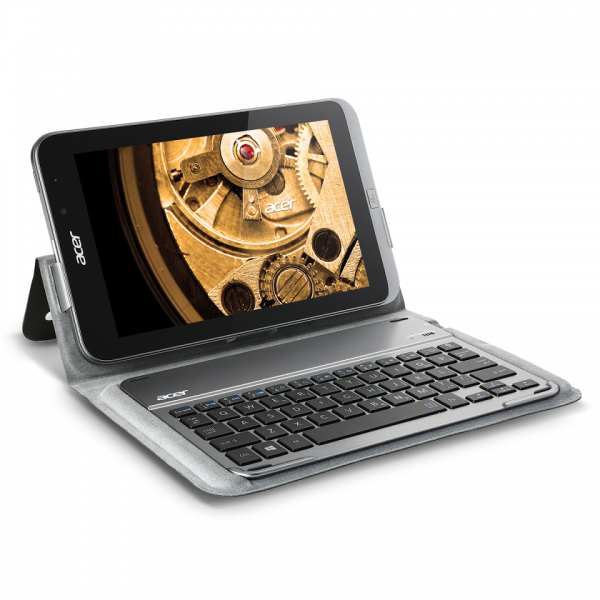 Smart Bro's Gadget Plus Plan 999 now offers the Acer Iconia W4, an 8-inch Windows tablet that runs on the latest Intel Atom processor (Intel Atom Z3740 chip).
This particular plan bundled with the Acer Iconia W4 comes with 50 hours of mobile broadband surfing every month through Smart Bro's Pocket WiFi device, which delivers ultrafast 7.2 Mbps of download speeds backed by Smart's 10,000 4G-capable (HSPA+ and LTE/LTE-Advanced) sites and four times more fiber power nationwide.
"Smart Bro is committed to bringing the latest and most affordable premium tablets and devices to a wider set of subscribers with the introduction of the Acer Iconia W4." said Michele Curran, Data and International Services Marketing Head at mobile leader Smart Communications, Inc. (Smart). Smart Broadband, Inc. (Smart Bro) is a subsidiary of Smart.
"With the most innovative and unparalleled tablet bundles in the market today, Smart Bro is leading the charge in getting more Filipinos in on the tablet lifestyle," Curran added.
Acer Iconia W4 comes installed with the latest Windows 8.1 OS. Another plus thing is the inclusion of a full-sized Bluetooth keyboard that also functions as a cover.
The premium-looking Acer Iconia W4 features brushed metal finish and IPS display that renders crystal clear multimedia content from all viewing angles.
There's a 32GB of onboard storage, which means you can take all your documents and presentations along with you wherever your next meeting may be. And with a Microsoft Office package pre-installed with the device, you'll be editing documents or polishing your presentations easily and without a hitch.
The Acer Iconia W4 is part of the quickly expanding Smart Bro Gadget Plus Plans lineup, which enable users to own the latest premium gadgets without the need for a credit card.
For this Smart Bro offer, visit smart.com.ph/bro, contact 6727277 on their landline phones, or dial *888 for existing Smart subscribers.