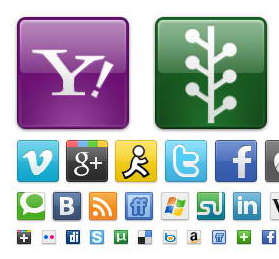 Now on its 8th year, the Smart Wireless Engineering Education Program (SWEEP) Innovation and Excellence Awards continues to bring out the best in young people, challenging students to put their knowledge to good use by developing wireless applications to address real problems in their communities.
Ten teams from SWEEP partner schools all over the country made it to the final stage of this year's annual competition, besting 133 other teams. Their projects will be on exhibit at the SMX Convention Center for the grand awarding on February 22 during which the top three wireless applications will be announced. The champion team will receive P500,000; first runner-up, 300,000; and second runner-up, 150,000. The same amount in the form of grants will go to their respective schools.
 Vying for the top honors are the following entries based on the theme "Innovation in the Palm of Your Hand".
 "Wearable Obstacle Detection System and Braille Cell Phone for the Blind" by Mapua Institute of Technology
This wearable device aims to benefit the blind as it incorporates an obstacle detection system and braille cell phone. The idea is to allow blind persons to experience ease in mobility and communication in just one device. It has sensors to detect obstructions and incorporates a standard cellular phone with a Braille keypad. For their project, the team looks to collaborate with the Give Love Association for the Blind Inc. and non-government organizations in Metro Manila.
"Smart Tracking and Communication System (STACS): Vital Sign and Geographical Location Monitoring via GSM" by Wesleyan University-Philippines
This tracking device that may be worn on one's wrist not only keeps track of geographical location but also monitors heart rate. By incorporating GPS and heart rate monitoring in a device that can send and receive SMS through a GSM network, people will have the means to keep track of someone or something – old parents suffering from memory loss, a child that goes missing in a crowded place, or a stolen vehicle. The team has identified hospitals, government agencies, and even ordinary people as potential users of their application.
"Smart E-mobilized" by Notre Dame of Marbel University
Using an android phone and Smart's wireless broadband technology, this application will enable subscribers to enroll in a service which will help minimize the time and effort they spend to buy tickets at MRT and LRT stations. All they have to do is swipe their electronic mobile card at barcode readers at the station, and the payment will be deducted from their Smart Money account, which is linked to the application.
"Smart CARES (Community Assistance on Remote Vital Signs Monitoring for Emergency Situations)" by University of Southeastern Philippines (USEP)
This mobile-based outpatient monitoring system exploits the advantages of wireless technology, combining it with biomedical applications. It gathers a patient's heart rate, blood pressure, body temperature and respiratory rate, then sends these data to a corresponding healthcare provider or servicing hospital so that patients can stay at home and still be monitored by health care professionals or doctors. The team's goal is to use modern communications to create a link between patient and doctor, to enable doctors and specialists to use their time efficiently, and to cut costs that often hinder people from availing of the health service they deserve.
"LAKEWATCH: A Water Quality Monitoring System on Taal Lake" by Batangas State University
To address the growing concern over the deteriorating condition of Taal Lake, this remote water quality monitoring system seeks to provide environmental monitoring, analysis, data logging and alerts. Specifically, it aims to arrest the problems of unregulated open fishing, heavy metal pollution, agricultural and domestic pollution, and fish cage aquaculture. The device is buoyant-type with only the sensors submerged. Readings on air and water temperature, hydrogen sulfide, dissolved oxygen, pH level and wind direction are stored in a database for research and analytical purposes. For this study, the team proposed to collaborate with the Bureau of Fisheries and Aquatic Resources.
"Fault Line Data Acquisition and Monitoring System" by Mapua Institute of Technology
Designed to remotely monitor the movements of active fault lines in the country, this system is created to be used both as a measuring instrument and a warning system for predicting earthquake-related disasters. The team makes use of low-cost sensors to measure the distance, angle of inclination and angle of yaw between two points, one on each fault plane joined by an active fault line. The two-device system utilizes GMS technology to transfer data and measurements to a remote station via SMS. The remote station acts as the central receiver, storage and the main point of distributing information to subscribed users or clients. Possible local partners for this project include the Philippine Institute of Volcanology and Seismology (PHIIVOLCS) and the Department of Science and Technology (DOST).
"Electronically-controlled device for fish fermentation using hydrolysis process for the production of fish sauce" by Polytechnic University of the Philippines
Built around the renowned 3-Pin Integrated Temperature Sensor LM35 (IC1), the electronic device uses the heating element circuit to speed up and improve the quality of fermenting fish sauces. With this project, the team hopes to help small-scale fish manufacturers in the country by increasing their production and profit by increasing the production-to-time ratio. It is also seen to minimize the cost of manufacturing fish sauce by selecting the most efficient ingredients such as the kind of salt and fish to be used. Target market includes ordinary consumers and those in the food service industry like restaurants.
"Design and implementation of a low-cost breath analyzer with GSM Module interface" by University of San Carlos
Meant to aid traffic enforcers keep drunk drivers off the streets is this handheld breath analyzer that can accurately determine Blood Alcohol Content (BAC) using a standard formula, read information from a driver's license for identification, as well as interface with a central database for automated record keeping. In designing their application, the team made use of the Smart network for wireless transmission of data from the device to a central database via GSM/GPRS module. A central database server connected to the Smart network is tasked to receive and handle data sent by the device.
"Automatic Barangay Complaint Filling System" by Ateneo de Zamboanga
This is a database system for storing barangay complaints and other necessary information. It includes a central server which contains all of the databases for each of the different barangays in the city. Its objective is to automate the recording of information in barangays to have a better and more organized filling system which can lead to more benefits such as effective information keeping, better information security, faster transactions, and availability of accurate data as may be necessary in researches and projects of government organizations. Furthermore, the team designed the system in such a way that citizens can easily access database information through SMS or through the Internet.
"Aquamarine solution to salinity and oxygen using SMS technology" by Bataan State Peninsula University
Large fishkills such as those reported in Laguna, Pangasinan and Batangas, moved the team to come up with a solution that can remotely monitor and operate the aquamarine system using SMS technology. A sensor made to measure the salinity and dissolve oxygen level will be installed in the body of water. The gathered data will be available for propagation to the nearest cell sites for monitoring and manipulation purposes of the end users. It is hoped that this device will prevent more incidents of fish mortality and thereby pave the way for sustainable food production.
Organized by Smart, the awards program is part of SWEEP, an industry-academe partnership that seeks to raise the level of technology and engineering education in the country.
For more information on the 8th SWEEP Innovation and Excellence Awards, visit www.smartsweep.ph.