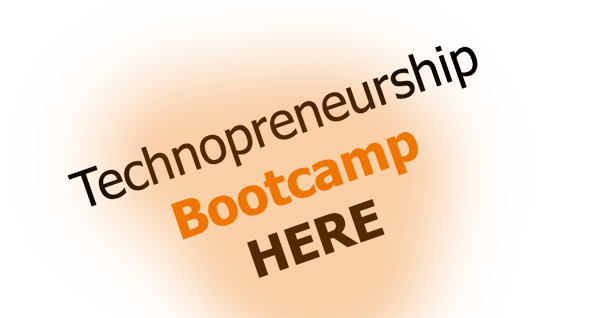 For two Saturdays in May, participating students, teachers and alumni from the Mapua Institute of Technology (MIT) will work together to develop innovative technology ideas that may have the potential for commercial success.
Dubbed as the JCI-MIT Technopreneurship Bootcamp, the event aims to promote the spirit of technology entrepreneurship or technopreneurship among the academe. The event is organized by the Junior Chamber International (JCI) Manila in partnership with the MIT.
IdeaSpace Foundation, Inc. (IdeaSpace), Smart Communications, Inc. (Smart) and Microsoft Philippines (Microsoft) are the industry partners for the event.
"We want to help our local 'MIT' by bringing out the ideas from the academe out to the market rather than just remain in the classrooms and libraries. Good ideas will only be innovative if there are people adopting and using them." said Winston Quesang, JCI-MIT Technopreneurship Bootcamp Project Chairman.
"A key to a vibrant and successful start-up ecosystem is the relationship with the academe. Events like the JCI-MIT Technopreneurship Bootcamp can help spark this ecosystem down to the grassroots level in schools. This is part of our advocacy at IdeaSpace." said Marthyn Cuan, CIO at Meralco and IdeaSpace founding officer.
"Industry-academe linkages are important in transforming ideas into viable businesses. A lot of innovative ideas come from schools. Companies like Smart can help provide the latest technologies, resources, partnerships, mentoring and market runway," said Earl Martin Valencia, strategic business group head at Smart and IdeaSpace founding officer.
The event will feature technology and business talks from innovators and disruptors, ideation workshops and mentoring sessions.
It will culminate with a pitching competition where participants will be able to present their technology ideas and business plans to a panel of judges composed of industry experts, potential angel investors and venture capitalists.
Team presentations will be judged according to market need, team execution, innovation, and industry synergy. Technology ideas can cut across various industries such as telecommunications, power, infrastructure, media, healthcare, agriculture, manufacturing, energy, mining, ICT and the like. Winners will receive prizes from Smart and Microsoft.
The JCI-MIT Technopreneurship Bootcamp is open to MIT students, faculty and alumni. Participants are encouraged to form teams of five members each with a mix of backgrounds from various disciplines ranging from technology, business and liberal arts. Registration is on a first come-first serve basis via the event website (mapua.jcimanilabootcamp.org).
The Junior Chamber International (JCI) Manila is a leadership development organization which provides young people an opportunity to develop and learn social responsibility, entrepreneurship, and the fellowship necessary to create positive change.
IdeaSpace (ideaspace.ph) is a non-profit foundation that seeks to help technology entrepreneurs through funding, training, mentorship, operations support, and ready market runway through a multi-million peso program. It supports efforts like the JCI-MIT Technopreneurship Bootcamp to reach out to the schools.
The Foundation is supported by a PhP500-million fund from companies from a diverse group of industries – Digitel, ePLDT, First Pacific, First Pacific Leadership Academy, Indofood, Maynilad, MediaQuest, Metro Pacific Investments Corporation (MPIC), MPIC hospital group (Asian Hospital and Medical Center, Cardinal Santos Medical Center, Davao Doctors Hospital, Makati Medical Center, Our Lady of Lourdes Hospital, Riverside Medical Center), Metro Pacific Tollways Corporation (MPTC), Meralco, Philex Mining, Philippine Long Distance Telephone Company (PLDT), Smart Communications, Inc. (Smart), SPI Global, Sun Cellular and TV5.JCI-Manila partners with Smart, IdeaSpace, Microsoft to boost start-up culture in Mapua