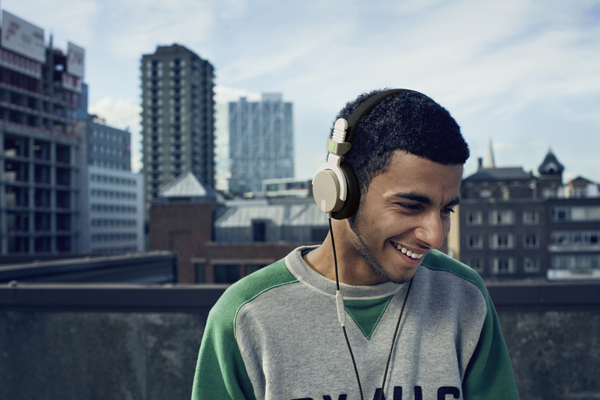 With headphones enjoying mass use and popularity, thanks to mobile devices that feature media players, the latest headphones brand to enter the local market is AIAIAI from Denmark.
AIAIAI is an audio design company headquartered in Copenhagen dedicated to developing high quality audio products and contributes to Denmark's worldwide reputation as leader in acoustic and electro-acoustic design and engineering.
Boasting of a heritage of Scandinavian design, AIAIAI strives to create high quality, accessible audio products that deliver value far beyond trend-driven aesthetics. It boasts of a world-renowned network of industrial designers, audio technicians and DJs as part of its unique and highly collaborative development process.
Among the many headphone brands available in the market today, what makes AIAIAI stand out?
With its combined minimalist design and sound integrity, AIAIAI has captured a loyal niche of following that include DJs, studio engineers, producers, and audiophiles all over the world.
AIAIAI's network of partners include Tartelet Records, Mannhandle, Bruel & Kjær, Kilo Design, KiBiSi and Teenage Engineering, which have contributed their unique perspectives to create original and engaging products that help unleash their users' creativity and expression.
AIAIAI has products that cater to the serious DJ with its bass-driven sound and to the creative studio people and audiophiles with its flat sounding variants.
According to the company's research and development specialist Jon Schumann, "We at AIAIAI make headphones for a specific purpose. We're not trying to please everybody. DJs have very specific needs—it must have all the response, durability, and form factor. In the studio, you'll probably need to wear your headphones a lot longer, a little bit of a different EQ factor, things that would give it a more comfortable fit and more of a reference sound."
AIAIAI headphones and earphones are now available in the Philippines through the following outlets: Astrovision, Beyond The Box, Digital Hub, Digital Walker, Egghead, Futureworld, PC Hub, and Technoholics. Please visit http://www.facebook.com/digitstrading or follow https://twitter.com/digitstrading for more information.