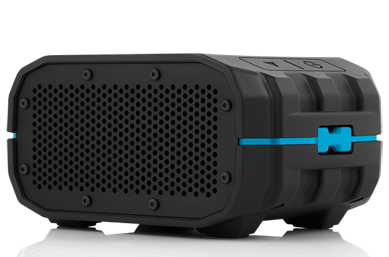 This summer, Braven is challenging you to get #BravenBold.
The brand has recently rolled out its Outdoor Series, which includes three ultra rugged Bluetooth speakers and the world's first ultra rugged powerbank with Bluetooth. The new BRV-1, BRV-X, and BRV-HD speakers, as well as the BRV-BANK powerbank, can be your reliable travel buddies even in the harshest environments.
Just how #BravenBold can you go? Here are four challenges you can conquer with your Braven:
1. Climb Every Mountain.
With an IPX7 waterproof exterior, the BRV-1 Bluetooth Speaker can keep up with you on any adventure. Enjoy great music even as you stand in awe of majestic views on the highest and coldest of mountains. The BRV-1 is available at P6,450.
2. Ford Every Stream.
The BRV-BANK is the world's first Bluetooth-enabled, USB controlled ultra rugged power bank. Built with an IPX5 water-resistant rubber exterior, you don't have to worry about this 6000 mAh rugged power solution getting exposed to the elements. Available at P5,850, you can grab your own BRV-BANK to power your adventure.
3. Follow Every Rainbow.
No matter where your journey leads you, you can take the party with you. The BRV-X Bluetooth Speaker rocks the outdoors with an IPX7 waterproof rating and shockproof rubber exterior. Pair it with another BRV-X speaker and experience Braven's highly acclaimed TrueWireless™ Pairing for left and right stereo sound. The BRV-X retails for P10,350.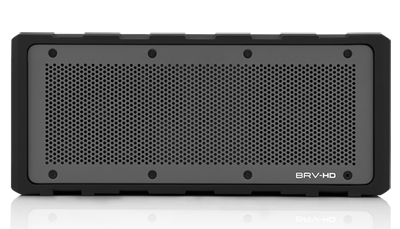 4. Find Your Dream.
Often, the fulfillment of your dream lies outside your comfort zone. So go pack the car, hit the trails, and take your music with you. Braven's biggest rugged speaker yet, the BRV-HD Bluetooth Speaker, packs high definition audio into a water-resistant package with 28 hours of wireless play time, smartphone or tablet charging, and built-in speakerphone. With enhanced SRS WOW HD sound and wireless daisy chaining to a second BRV-HD speaker, you can find respite in music no matter how tough the journey becomes. You can enjoy all the features of the BRV-HD at P13,950.
Planning a #BravenBold adventure soon? Learn more about Braven by checking out www.braven.com and following @BravenProducts on Facebook, Instagram, and Twitter.
Braven products are available at Ambassador, Astroplus, Astrovision, Automatic Center, Base Kamp, BCG Computers, Beyond the Box, BZB Gadget Hive, Digital Arena, Digital Hub, Digital Walker, District 32, Golden Sound, iBook, iCenter, iCon, iGig, Islands and More, iStore, iStudio, Lazada, Listen Up, Listening Room, Microstation, Mobile 1, Odyssey, Quicksound, ROX, Rustans, Sencolink, SM Music & Video, Stoked Inc. Sweet Tree Inc, Switch, Technoholics, Technopop, Techshop, The A Shop, and The Inbox Store.
*** Images courtesy of www.braven.com and www.instagram.com/bravenproducts