Marshall is a famous brand of amplifier used and popularized by countless legends in music industry, which include iconic musician Jimi Hendrix. The quality of sound Marshal has been known for is now available in the Philippines through Marshall Headphones.
Marshall was spawned in the early 1960s by Jim Marshall who, by request from guitarists Pete Townshend of the band The Who and Richie Blackmore of the band Deep Purple, started selling guitar equipment in his drum store.
Jim soon began building his own amplifiers. The Marshall amplifiers were blessed with a sound much heavier than anything heard before. The Marshall sound was born and the tone for the future of rock 'n' roll had been set.
Bands and musicians like The Who, Jimi Hendrix, and Eric Clapton were some of the Rock n' roll legends used the Marshall sound to change popular music into something completely new.
After 50 years of rock 'n' roll and the heavy sound of Marshall resonating all over the globe, Marshall has made another leap for one's own personal enjoyment of music with Marshall Headphones.


The unparalleled amount of wisdom that went into the making of Marshal amp has been distilled and fused into every part of Marshall Headphones.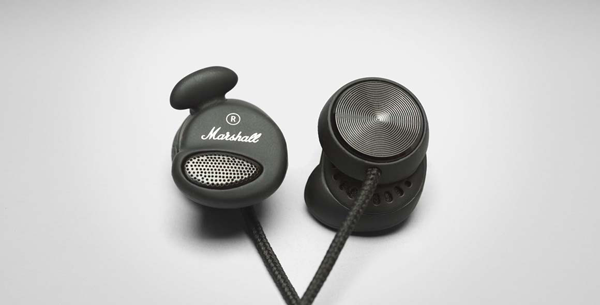 Nothing has been compromised when expanding the Marshall heritage of big stage performance to the individual enjoyment of good music. These headphones are conceived from Marshall's time-tested fundamentals of performance and endurance, designed to thrive on daily use and to render music the way it was meant to sound, no matter what your flavor is. Great effort has also been put into the aesthetics, making the headphones ooze of that iconic Marshall look.


Marshall Headphones can be purchased at the following stores: Astrovision, Automatic Center, Avant, Beyond The Box, Buzz, Complex, Digital Hub, Digital Walker, E-Central, Egghead, Electroworld, Futureworld, Gadgets in Style, Gui, iCenter, iGig, iStudio, Mobile 1, Republik, Power Hub, Power Mac Center, PC Hub, Switch, Technoholics, Urban Athletics, Spectra, Listening Room and Listen Up.
For more information, visit http://www.facebook.com/digitstrading or follow us at https://twitter.com/digitstrading.