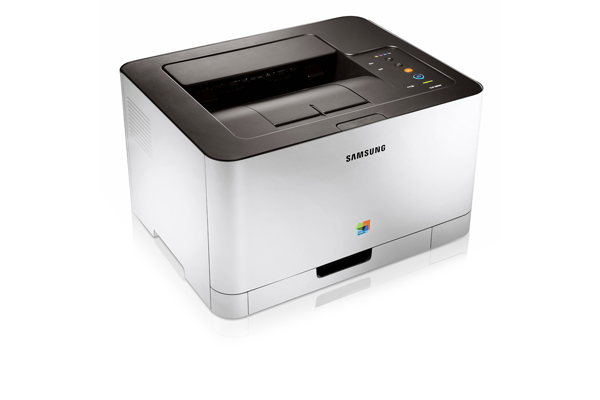 Samsung Electronics Philippines has announced the availability of its CLP-365 series printer, a new compact laser printer the company says boasts of superior faster performance and quality print that no other inkjet types of printers could equal.
Laser printers, after all, are still the preferred printers of many companies because of their durability, efficiency and quality printout, according Eric Sulit, Samsung IT Business Unit Director.
Offering customers a high-end quality printing experience in a compact, low maintenance device, the Samsung CLP-365 laser printer are engineered to meet the needs of individual and small offices.
The device pioneers a unique approach to printer construction, conceived by the Samsung Design Team, which separates the printer interface from the system unit for exceptional convenience and management.
Notable features of this laser printer:
• The Samsung CLP-365 laser printer is the smallest A4 printer in its class, CLP-365 measures just 382mm x 309mm x 211.5 allowing minimum footprint on desks.
• It has Samsung printing technology called ReCP or "Rendering Engine for Clean Pages" image enhancing technology offer crisper and more vivid print as well as unparalleled speeds of up to 18 pages printed per minute (color 4ppm). In addition, the new Polymerized toner delivers extremely sharp professional image qualities for maximum results.
• Samsung's award winning Easy Eco Driver enables users to effectively manage printing options and save overall TCO by more than 10% by disabling unnecessary text, images or space prior to printing. The Eco-simulator within the driver allows users to set up their preference showing how much toner, electricity and paper have been saved in real-time.
• The Easy "One Touch" operating functions such as instant one-touch Wi-Fi setting and One-touch print screen
• Print wireless with Wi-Fi Direct. With the Samsung mobile print app (that can be downloaded from the apps store of iOS and Android), the Samsung CLP-365 laser printer can do mobile print, offering printing at the touch of a button from any device, including smartphones and tablets
"With the CLP-365 series we want to enhance our home office customers' printing experience by harnessing cutting edge technology within one of the world's smallest compact printer to deliver superior, eco-friendly performance," said Sulit.
With our new line, we will continue to innovate and provide our customers with state-of-the-art, faster and more productive printers."
Pricing and Availability
The Samsung Printer CLP-365 series is available in all Samsung It concept stores nationwide for Php 9,990 and Php 10,990 for the CLP-365W model. For more product information and multimedia content, please see www.samsung.com.ph
Specifications
Model CLP-365 Series
Speed (B/W) 18 ppm in A4 (19 ppm in letter)
Speed (Color) 4 ppm in A4 (4 ppm in letter)
Resolution Up to 2,400 x 600 dpi effective output (600x600x2bit)
FPOT (B/W) Less than 14 seconds (From Ready Mode)
FPOT (Color) Less than 26 seconds (From Ready Mode)
Processor 300 MHz
Memory 32 MB
Emulation SPL-C (Samsung Printer Language)
Paper Capacity 150 sheet
Dimension (W x D x H) 382 x 309 x 211 mm
Weight 9.85 kg
Noise Less than 45 dB
Toner 1.5 K (black), 1 K (Y/M/C)