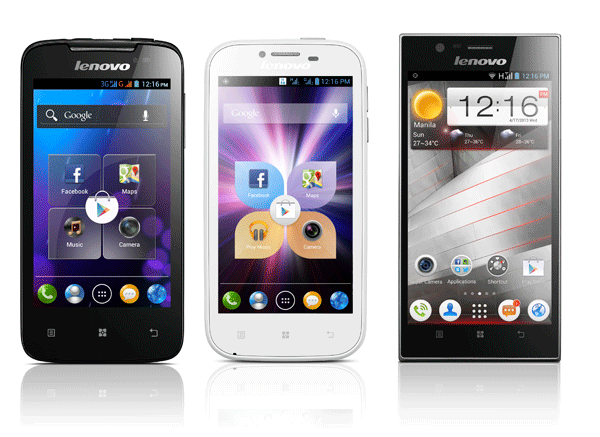 Only over a year officially in the Philippines, Lenovo launched new Lenovo Android smartphones the A390, A690, A706 and the K900.
To make the Lenovo brand of new mobile phones closer to the consumers, Lenovo even got superstar athlete Kobe Bryant to endorse the product in a series of campaigns and posters.
The new phones, which run on the latest Android iteration Jellybean and powered by dual-core and quad-core processors, with some supporting dual SIMs and larger screen sizes, are described by Lenovo as elegant looking smartphones that let people do more with style.
"We're excited by the entry of our new smartphone models into the Philippine market. Like our new endorser Kobe Bryant's dedication to his passion, we are raring to make a strong presence and reinforce our position through our lineup of high-performance devices." says Mr. John Rojo, Business Unit Head of Lenovo Mobile Philippines.
The Lenovo A390, A690, A706 and K900 all feature Lenovo's trademark UI or a homescreen that features the most accessed or used functions inside a filmy quadrant. The same UI can also be found in Lenovo's Android tablets both for commercial and business use.
In China, where Lenovo is headquartered, the Lenovo brand of phones and mobile products remain strong. In fact, it recently led non-Apple tablet sales in China, getting more than 10% of the market for the second quarter of the current year, according to Digitimes.com.


Leading the pack of new Android smartphones is the K900, which is Lenovo's flagship smartphone. It features a beautiful, sleek profile that's only 6.99mm thin. Inside is a powerful 2GHz Intel Z2580 CPU, letting users see movies in full HD and work seamlessly through graphics-intensive apps. Multimedia fanatics are sure to be impressed by its 13-megapixel rear camera that has the ability to create superb images and videos and dual speakers with clear sound.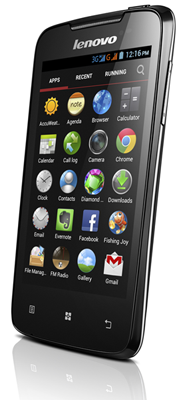 The A390 is powered by a dual-core CPU that can support dual SIMs. It has a built-in camera and internal storage for taking photos and storing media such as music and videos.
The more affordable A690 will be available with Smart Plan P349 and retails for P4699. The A690 is a slim, easy-to-grip handset with a large 4-inch screen, powered by a 1GHz Cortex A9 processor.
Its big elegant looking brother the A706, on the other hand, runs on a new 1.2GHz quad-core CPU, making it capable for running HD movies and providing high-quality sound with its large, bright screen and Dolby Digital Plus audio.
The new Lenovo phones will be available beginning April at all authorized Lenovo phone dealers nationwide.