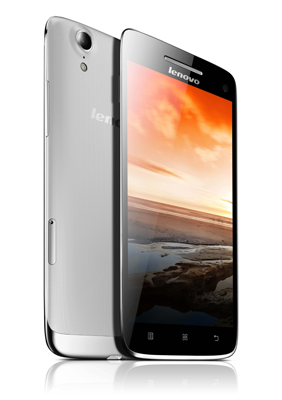 The Lenovo Vibe X is a new slim and stylish Android smartphone from global tech company Lenovo. It was launched recently in the Philippines to further beef up Lenovo's mobile device offerings.
Similar to Lenovo's flagship device the K900, the Vibe X boasts of premium looks, large touch full HD display, and performance.


It features a suggested retail price of P19,999.
With such price (which is lower than K900's P23,000 plus introductory price when it was introduced several months ago), the Vibe X is obviously targeting the middle- to upper-middle-income consumers.
According to Michael Ngan, Lenovo Philippines country manager, the company is now focusing on establishing the whole range of smartphones to suit every market segment.
Ngan said Lenovo, which was fairly recent in entering the tablet and smartphone business, has already established great strides in the mobile industry–in fact in the last quarter, the company already sold more smartphones and tablets than PCs. Lenovo sold 14.6 million mobiles compared to the 14 million PCs.
It will be recalled that when Lenovo started offering Android handsets a year ago, the phones it produced were the affordable types.
Compared with the K900, which has a boxy design and feel, the Vibe X is a complete redesign. It features a very thin body (only 6.9 mm) and is very lightweight (.26 lbs). It also comes with a polycarbonate silver body and a laser-engraved 3D tactile finish.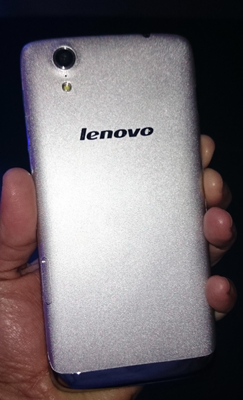 The 5-inch display is full HD (1920 x 1080), already IPS panel, with ultra-sharp 440 pixels per inch (PPI). It is also comes protected with Corning Gorilla Glass 3.
The rear camera is a 13 MP auto-focus camera with LED flash, while the front facing camera is wide-angled and shoots with 5 megapixels resolution.
The Vibe X runs on Android Jelly Bean and powered by a Quad-Core MTK 6589T 1.5 GHz processor. There's also a 2 GB of RAM and 16 GM of internal storage. Its battery is a 2000 mAh Li-polymer capacity battery.
It also comes preloaded with Lenovo proprietary applications and other UI enhancements.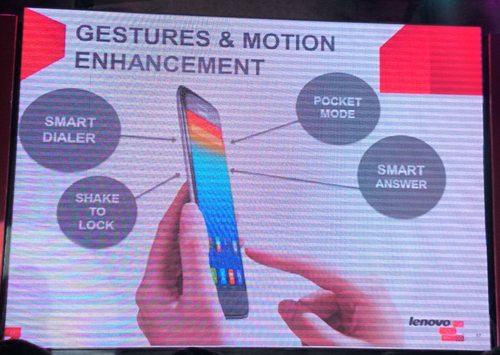 The Vibe X features gestures and motion enhancements: Smart Dialer , Shake to Lock (just shake the device and it automatically locks), Pocket Mode (the volume rings louder when phone is inside a bag), Smart Answer (no need to swipe screen to answer a call, just bring phone near the ear).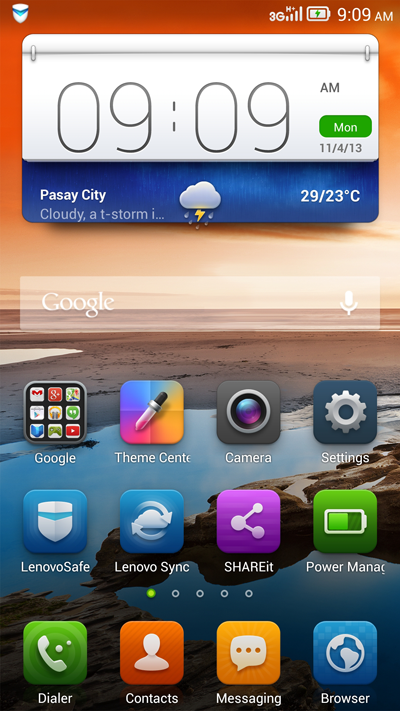 Other user interface enhancements include voice and face security (the phone unlocks when it recognizes your face or voice), LenovoSafe (establish a password protected profile to access secured files, emails and SMS), SHAREit (a wireless file sharing tool which is 60 times faster than Bluetooth.
John Rojo of Open Communications, the company which distributes Lenovo smartphones, said his company will open more Lenovo smartphone stores in the country in the next months. There are already six Lenovo stores selling Android handsets.