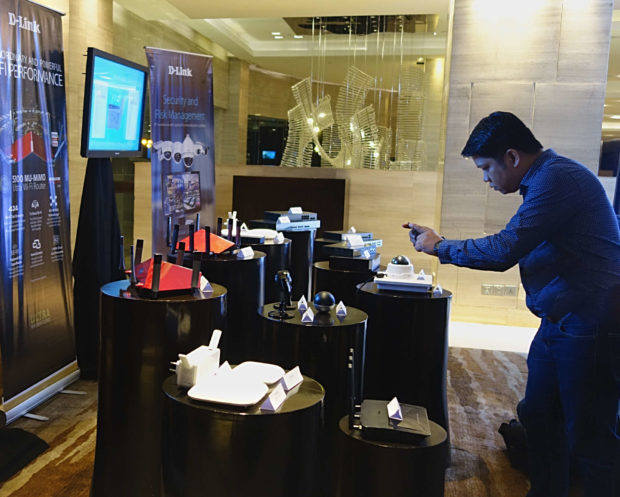 More companies are adopting wireless solutions for their IT network and internet deployment, including security setup through IP cameras.
According to D-Link president Jacky Chang, the company has seen significant growth in the use of wireless network solutions not only among enterprises, but also small to medium businesses, who  are getting into the wireless trend too.
There are more than 4 million users of D-Link solutions worldwide, according to Chang. Those numbers are steadily growing as organizations see the many benefits of going wireless and using end-to-end networking solutions.
Chang said consumers would soon see some commercial grade D-Link products in the consumer space.
Currently, the company offers best performing AC wifi routers and IP cameras for consumer use.
"This year is a very significant year for us. This year is turning point for the wifis," said Chang.
In consumer space, D-Link offers AC routers, but soon the company would be offering the full range of high performance AC wireless routers as well as the full range of the wifi surveillance solutions, he said.
"In the near future, D-Link will provide more IP surveillance solutions to the household , including smart home solutions like sensors and remote control. Our focus is for households to have access to wireless solutions that they can install easily."
Targeting the SMEs in the Philippines, D-Link has introduced its complete line-up of end-to-end business networking solutions, which the company showcased at a recent event at the New World Hotel in Makati City.
A global company, D-Link offers state-of-the-art networking products for businesses, which include switches, wireless network, security, surveillance, storage and management solutions.
"We hope to strengthen our local footprint in the Philippines with the introduction of our best IT networking solutions for the enterprise and SMB segments. Businesses today have very demanding needs and through these products, we want to showcase that we have the experience and expertise that will address those needs," said Christopher Neo, sales director of D-Link International Pte Ltd in Philippines.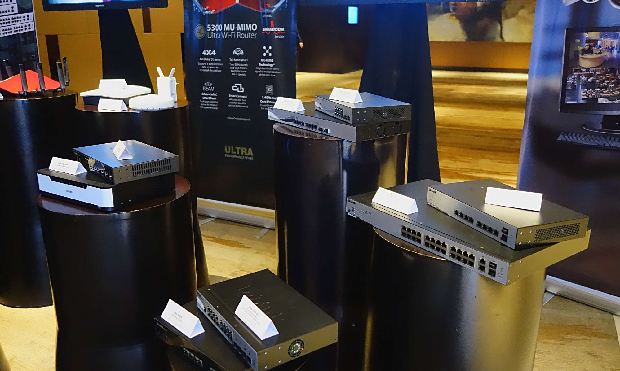 Some of the new products showcased include the DGS-1100 series, a set of affordable, compact, high-performance network switches, intended for Small Office/Home Offices (SOHO), SMBs, and enterprises that require simple network management. The DGS-1100 is available locally in 8-port at Php 20,100.00 or 24-Port at Php 32,900.
In the product exhibit, D-Link also highlighted switch solutions and wireless access point products, including the DXS-1210-10TS, a 10-Gigabit Ethernet Smart Managed Switch. This device would give businesses of all sizes the benefits of high performance and the low latency of 10G Ethernet. Through this new switch, small to medium-sized businesses can keep up with the growing need for virtualization and server-to-server applications. The DXS-1210-10TS is available locally at Php65,500.00.
D-Link also introduced wireless solutions, ranging from unified service routers to wireless controllers, developed specifically for branch offices, campuses and businesses that are looking for an easy-to-use wireless network that won't break the bank. These devices enable people inside business units to experience good network connectivity wherever they are in the building.
Two highly affordable surveillance cameras, the DCS-6113 Full HD PoE Day/Night Fixed Dome Network Camera and DCS-4701E HD Outdoor Mini Bullet Camera, are also included in the expanded line-up. These are professional, full-featured HD cameras that capture high resolution videos, making it easier to view and monitor footage. These can also be connected to a network so users can watch the footage over the Internet. The DCS-6113 is available at Php27,600.00 while the DCS-4701E is priced at PhP12,400.
D-Link's newest SMB product line is already available in the Philippines via order basis. Companies can contact Bridge Distribution Inc. and Uplink Information System Inc., D-Link's exclusive distributors to place an order.