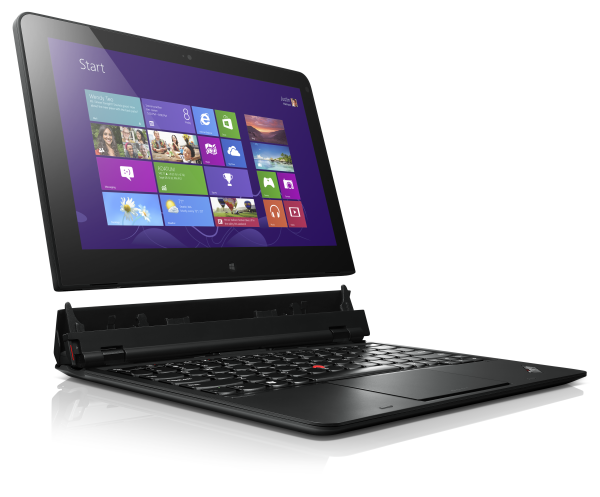 More transformations of the Windows PC keep coming, the most recent of which is the latest lineup of Windows 8 touch-optimized Think devices from Lenovo.
The ThinkPad Helix and ThinkPad Tablet 2 are tablets that combine performance and versatility and are intended for use by corporate workers and business professionals.
As business tablets, both ThinkPad Helix and ThinkPad Tablet 2 feature advanced software like Lenovo Cloud Storage, and offer companies and IT managers the support they need to secure and manage company data seamlessly.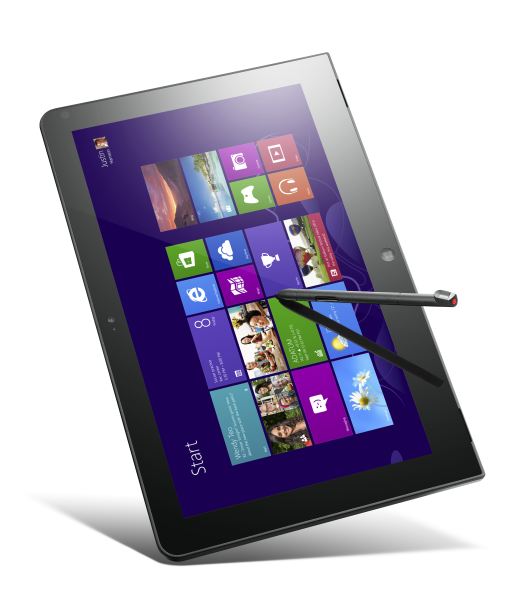 ThinkPad Tablet 2: New Power to Create
The ThinkPad Tablet 2 is the first tablet specifically designed for Windows 8. It includes an optional digitizer and pen for precision input, along with security features like a Fingerprint Reader, IT manageability technologies, and corporate-level service and support.
The ThinkPad Tablet 2 is a 10.1-inch screen tablet powered by Intel Atom Processor-based mobile platform and runs on Windows 8 Pro.
Measuring 9.8 millimeters (mm) thin and weighing less than 600 grams (1.3 pounds), all in a 10.1-inch screen, the versatile tablet supports multiple input methods: multi-finger touch and an optional digitizer and pen, especially good for note taking, capturing signatures and completing forms.
The tablet serves lifestyle computing uses just as well as business tasks with its package of communications and entertainment features: HD display, front and rear-facing cameras for video conferencing and uploading photos, noise canceling microphones, HDMI port and wireless video streaming.
The tablet features security-enhanced and manageability technologies. With the optional Fingerprint Reader, passwords are biometrically stored. The encrypted internal and external storage meet the highest levels of security requirements.
Using Windows 8 Pro and the Intel SGX545 with HD graphics, IT managers can provide for VPN access, utilize existing Windows management tools, manage application deployment and block users from installing certain apps. In addition, Lenovo Services offer a complete suite of packages, including sealed battery warranties, accidental damage protection and custom imaging.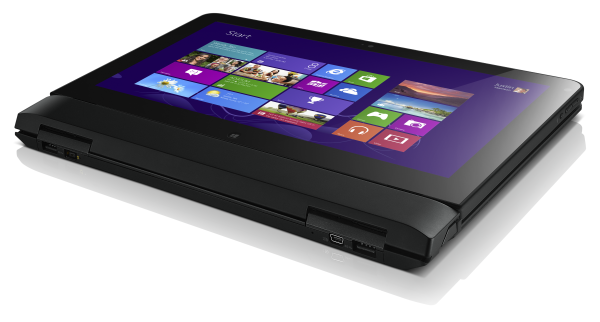 ThinkPad Helix's rip and flip design
ThinkPad Helix Fuses Laptop, Tablet and More with "Rip and Flip" Screen
The ThinkPad Helix is a premium convertible that defines the next generation of mobile computing through its ground breaking "rip and flip" design. This special design gives users absolute mobile freedom and versatility with multiple unique ways to use it.
ThinkPad Helix first functions as a high performance Ultrabook. For added mobility, the 11.6-inch tablet can separate from its base to become the thinnest full-function Intel® 3rd generation Core™ tablet with vPro, also weighing in at 835 grams, making it one of the lightest around.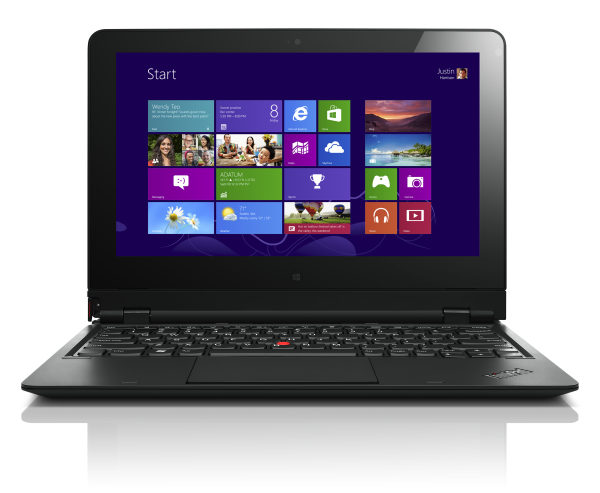 The innovative "rip and flip" screen lets users flip the tablet 180° and snap it back into the base – this mode, called Stand mode, transforms Helix into a mini-movie theatre or business presentation central. From here, users can also fold the screen down to use it as a tablet while keeping the base connected for added ports and connectivity.
As a ThinkPad-branded device, the Helix also delivers on the brand's reputation for quality and reliability, along with enhanced security and manageability features.
Pricing and Availability
The ThinkPad Helix and ThinkPad Tablet 2 will be available in Think Exclusive Stores (TES) and corporate channel partner retailers at PhP78,990 and PhP37,990 respectively. ThinkPad Helix will be available by the end of June, while ThinkPad Tablet 2 will be available early next month.