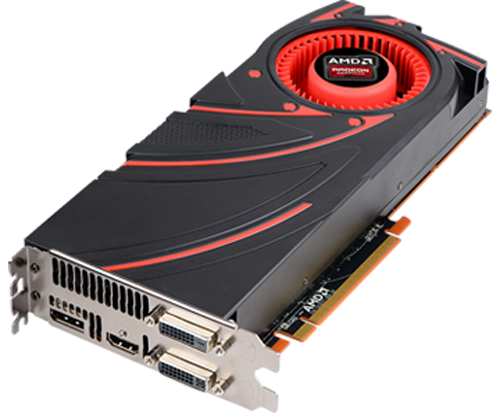 PCs' market share is undeniably affected by the brisk sale of smartphones and tablets globally, but PC isn't going the exit route yet as evidenced by the local launch of AMD Radeon R9 series of graphics card, a powerful graphics card for the new era of PC gaming.
According to Ryan Sim is the General Manager for AMD Far East Ltd in the ASEAN region, PCs will remain to provide the needed device for task and process intensive computing activities, such as heavy gaming and graphics intensive tasks.
The new AMD Radeon R9 Series graphics cards are described as the "ultimate graphics solution for an exceptional gaming experience."
The AMD Radeon R9 Series feature the formidable combination of Graphics Core Next (GCN) architecture, Mantle and AMD TrueAudio technology. These new features raise the bar for breathtaking audio and graphics, and powerful performance, giving enthusiasts an unprecedented gaming experience.
With AMD's award-winning Graphics Core Next (GCN) architecture at its core, the AMD Radeon R9 290X graphics cards have an unrivaled advantage with Mantle, an industry-changing technology developed by AMD.
With Mantle, top game developers can harness the GCN-powered architecture found in both PCs and consoles, empowering them to speak the native language of the GPU core and benefit from an incomparable level of hardware optimization that unlocks revolutionary performance and image quality.
With AMD TrueAudio technology and made for ultra-resolution (4k resolution) gaming, the AMD Radeon R9 290X GPU creates today's most immersive PC gaming experience .
AMD TrueAudio technology brings a heightened level of revolutionary audio immersion, surrounding gamers with realistic audio environments through stereo headsets and speakers.
Features of the AMD Radeon R9 290X graphics cards include:
•    2,816 steam processing units
•    Up to 1 GHz Engine Clock
•    4GB GDDR5 Memory
•    Up to 5.0Gbps memory clock
•    320GB/s memory bandwidth (maximum)
•    3.79 TFLOPS Single Precision compute power
•    API support for DirectX® 11.2, OpenGL 4.3 and Mantle
The AMD Radeon R9 290X graphics cards SRP starts at $549 USD.
AMD Mantle technology explained: