Lately, locally-branded smartphones, which tap the mass consumers for its range of low- to mid-range priced handsets, are now investing a lot on features and looks of their new products.
Starmobile launched its latest handset the Starmobile KNIGHT Elite, an ultra thin 5-inch smartphone made of glass and metal materials that boasts of camera features that go with its 13 megapixel snapper.
Star mobile KNIGHT Elite, which is already running on the latest Android iteration Lollipop, boasts of 1.5 GHz quad core processor on a 64-bit Qualcomm Snapdragon 615 chipset, with an added boost from Adreno 405 graphics.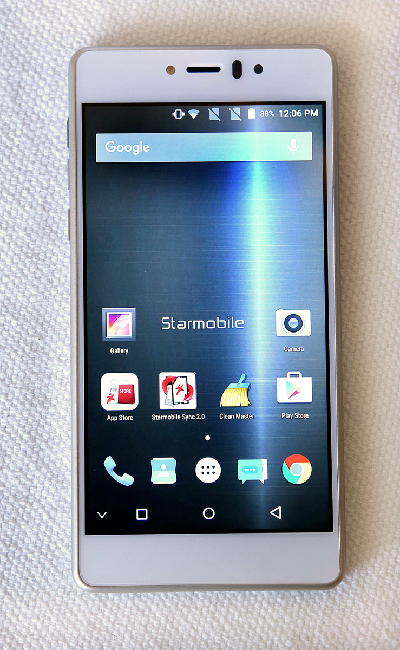 The new smartphone is intended for consumers who love to take photos, take pains to put quality or artistry into them, and share them on social networks.
The smartphone comes with a built-in Star Cam feature that aids the user to take photos that are sure to get noticed.
Star Cam functions include: ReFocus, Chroma Flash, and Opti Zoom.
ReFocus lets you choose the focal point of your shot after you've taken the photo. The function works by simultaneously taking five photos at varying lengths then compressing them into a single file so you can select a single object (or face!) to focus on just by clicking on the area you want spotlighted.
Chroma Flash is a boon for anyone who has to take photos in low-light environments—it takes two photos in rapid succession, one with flash and one without it, and combines them into a single photo. Say goodbye to overexposed colors natural-looking skin tones!
Opti Zoom shoots multiple photos simultaneously to ramp up the texture and sharpness of your zoomed-in pictures. Results are clearer, cleaner, and smoother compared to regular digital zoom.
What does this mean for you? It means you can be a total "shooting" star thanks to these functions, no matter what kind of star you want to be.
Of course, the Star Cam, awesome as it is, remains just one of the features anyone with a Starmobile KNIGHT Elite can boast about.
The Starmobile KNIGHT Elite is among the most attractive handsets available in the market today.
Retailing for Php9990, the smartphone comes in a sleek form factor, with Corning Gorilla Glass covering its front and rear panels.
It's got LTE connectivity and two SIM slots, including a Micro SD slot for storage expansion.
Starmobile KNIGHT Elite specs: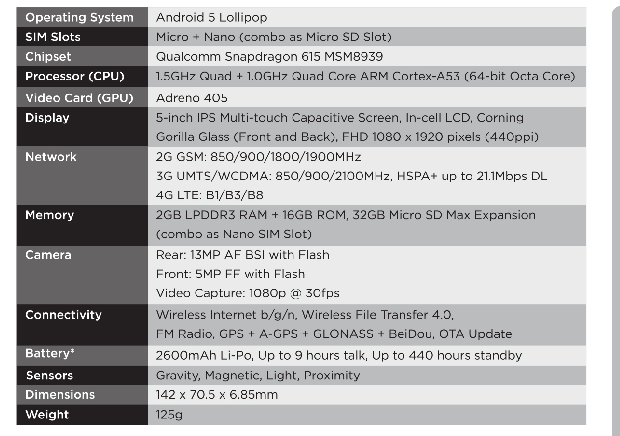 The Starmobile KNIGHT Elite with Star Cam is now available in Starmobile stores and resellers (inclusive of a free phone case and screen protectors), but you can learn more about it by visiting www.starmobile.com or facebook.com/starmobilephones.