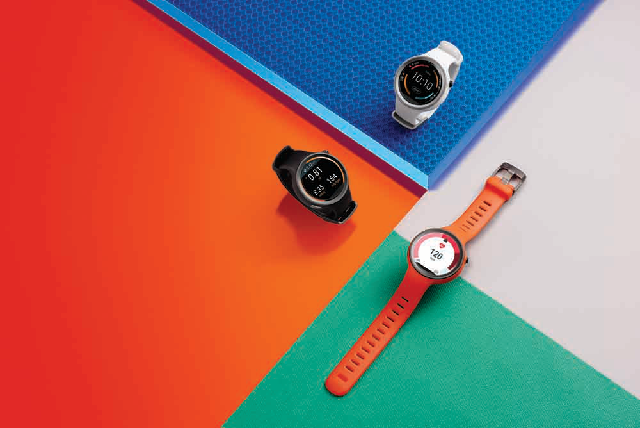 Moto 360, Motorola's second generation smartwatch finally lands in the Philippines.
It comes in three different case sizes to fit different wrist sizes and features lugs specifically tailored for men and women.
Moto 360 features stainless steel chassis, edge-to-edge glass, and exceptionally thin, polished bezel to give the largest viewing area.
The Moto 360 Sport 45mm, which comes with three (3) color choices: black, white and flame, and the Moto 360 42mm in Black Leather are priced at Php16,999.
The Moto 360 in Rose Gold retails at Php17,999 while the Moto 360 in Cognac Leather at Php18,999.
These smart watches are now available in Gadgets in Style (TriNoma and Shangri-la branches) and in Power Premium Gadgets (Mall of Asia and SM Megamall branches).
"We are pleased to roll out in the country the Moto 360 2nd Gen smartwatch, promising to simplify our lives amidst a world full of distractions. It raises the bar in smartwatch design, craftsmanship and style. But more importantly, it allows users to prioritize what they truly need without missing out on the daily bliss of life with its full suite of useful functions," said Dino Romano, Country Manager for Lenovo Smartphone, Philippines.
Moto 360 features:
— Moto 360 exclusive Live Dials provided shortcuts right on the watch face. Music is always within reach with this smartwatch, as it allows users to sync their favorite playlists and podcasts from Google Play Music right to their Moto 360. They can also scan their flight's boarding pass with the Fly Delta app.
— Powered by Android Wear and is Wi-Fi enabled so users can keep connected even if their phone is out of Bluetooth range. You can get notifications, read Gmail messages and calendar invites as easily as if they're just glancing at the time. You can also conveniently respond to messages hands-free through voice command.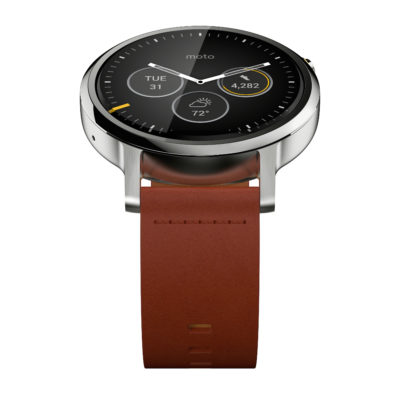 — Users have the freedom to choose from a wide variety of watch faces just by a long press anywhere on the screen. Users can go for a classic watch face or more intricate designs among the 20 watch faces available in the Moto 360.
— The new Moto 360 also features Moto Body, a holistic experience that helps the smartwatch wearer lead a healthier lifestyle. The sports variant comes with GPS to track speed, distance and pace while the users work out. It is also designed to give the training information without bringing a smartphone when jogging or running. Plus, the watch features incredibly accurate sensors, so it can track the calories burned, heart rate and so much more.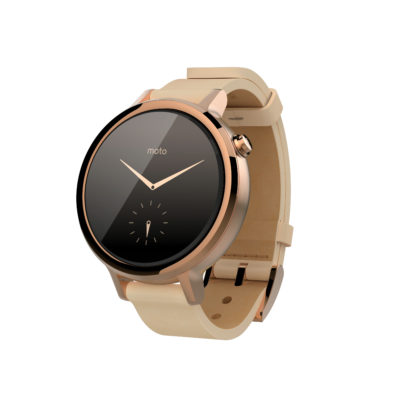 — The new Moto 360 runs with a Qualcomm® Snapdragon™ 400 with 1.2 GHz quad-core processor. The 42mm variant is powered by 300mAh battery and it can run up to 1.5 days. The bigger 46mm model houses a 400mAh battery that can last up to two days when fully-charged. It is charged through a wireless charging inductive.
— The Moto 360 is water resistant with IP67 rating and are melded with scratch-resistant Corning Gorilla Glass. It is compatible with both Android and iOS platforms.