Polaroid Topaz Smart Watch is already available in the local market and retails for Php 5995. It is among the most affordable branded smart watch in the market today.
The idea behind a smart watch is for it to provide you some functions (if not all) of the smartphone, such as notifications for messages or even Facebook or Twitter updates–which the Polaroid Topaz Smart Watch does with ease.
You can even reply back to a message or a call (the smart watch has built-in microphone receiver and speakers), but typing on the small touch screen of the smart watch is rather a task as the keypad is really quite small for the fingers.


But as I've said, these functions can be done and are really helpful when you are in a public place or inside a public transportation, you just look at your watch to  read the messages or reply or call back, without you needing to pull out your expensive smartphone from your bag to become a theft magnet.
Another idea behind the smart watch is for it to work to your advantage, you need first to pair it with an Android smartphone. For the Polaroid Topaz Smart Watch, pairing with a Galaxy S4 smartphone is quite easy using the  Bluetooth function. But for the smart watch to feature all the functions, such as contacts, email, and messages syncing, you need to download from Google Play the Polaroid app PWatch, from where you can input entry details for your email and Facebook account and a lot more.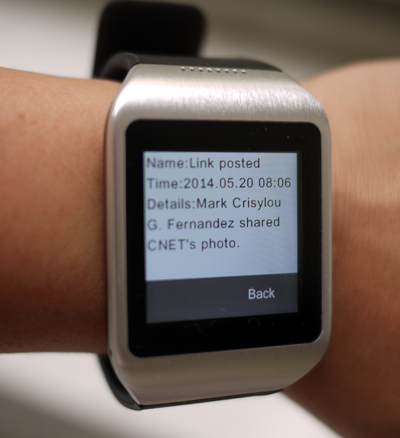 Of course, there's the watch function and also a stop watch function. Apart from social and email integration (Facebook, Twitter, Yahoo Mail, and GMail), another interesting app is the Pedometer, which is a health monitor that tracks your walk or jog and provide information on calories you've expended doing these activities.
Like a sports watch, the Polaroid Topaz Smart Watch features brushed metal bezel and black rubber strap with nine holes, to fit any wrist size. It also features a touch sensitive 240 x 240 pixel (1.54-inch) touchscreen. It has an intuitive interface–the user just have to swipe, scroll up and down, and tap to access or select a function or alter the smart watch setting.

The Polaroid Topaz Smart Watch is the first in the local market to serve as a peripheral device that can be paired with any brand of Android smartphone, which  is a good thing as most consumers (like me) would like to try other options.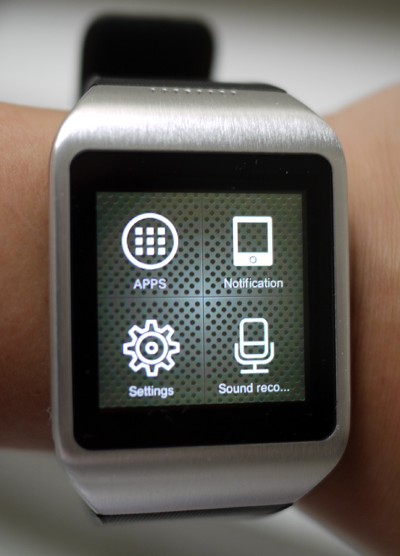 Its battery life lasts for two days, which is also a positive feature. The only drawback I see, which is also present in other wearable tech products, is the requirement to have the paired smartphone near the smart watch. Bluetooth connection is impaired when the two connected devices get out of the comfort zone, for example, when the phone is left in the room when you go to the kitchen wearing the smart watch.
Analysts predict the next big thing to happen after the proliferation of mobile devices such as tablets and smartphones is wearable technology, which is encouraged by Google with the introduction of another iteration of Android OS called Android Wear, which is designed for smartwatches and other wearables. Many mobile device maker are getting into the wearable technology via the introduction of a smart watch.