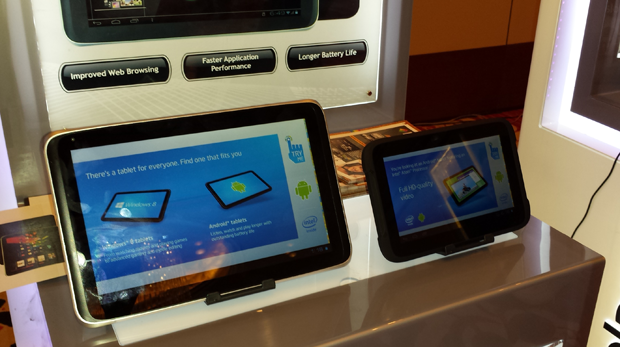 Intel is serious about expanding its presence in the local tablet arena with its Intel Atom Medfield processor powering affordable tablets for the masses. Recently, Intel and Polaroid announced the coming of Polaroid Elixir 7 and Elixir 10, two affordable tablets made by Polaroid that run on Intel Atom Medfield.
Polaroid, which is now under new ownership, is a brand on resurgence. According to its executives, it is aleady capturing a big market share in the US and Europe in the affordable tablets and smartphones segment.


The two new Intel-powered Android handsets run on the single-core Intel Atom Z2460 processor and coupled with a 1 GB of RAM.
Both tablets offer faster performance and long battery life, according to Calum Chisholm, Intel Philippines country manager.
The Elixir 7 sports a 7-inch touchscreen with 1024 x 600 display resolution, while the Elixir 10 features a 10-inch touchscreen with 1280 x 800 display resolution. Both tablets feature rubberized body for a good grip, no longer requiring any need for protective cover.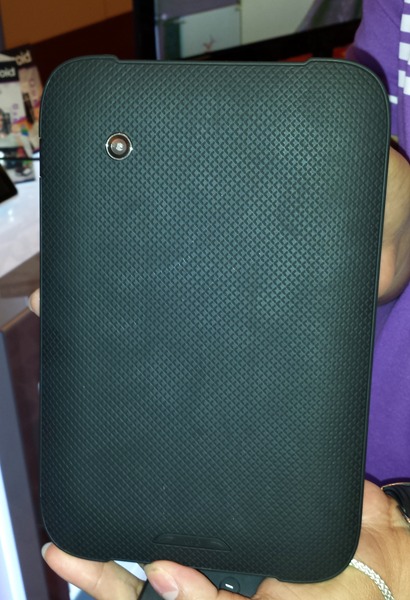 A single-core Atom Medfield processor from Intel is designed to empower tablets, providing the devices with better performance than other mobile processors such as the quad-core Allwinner A31.


The Intel Atom Z2460 offers adequate graphics performance for games and videos. In addition, loading of web pages on the tablet powered by Intel Atom Z2460 is much faster compared to that of the A31.

Both Elixir 7 and the Elixir 10 come with a 2-megapixel main camera and a 0.3-megapixel camera in front. To accommodate these photos along with other content like music and videos, the two tablets are packed with ample storage. Consumers have an option to choose among three storage capacities: 8GB, 16GB, and 32GB. The tablets are also equipped with a microSD slot which can accommodate up to 32GB.
The two new tablets are also 3G enabled, including a Wi-Fi connectivity. For ports, they both feature a 3.5 mm audio jack, mini-HDMI, and a micro USB port.
The Polaroid Elixir 7 and the Elixir 10 are equipped with a 4100mAh and a 6600mAh lithium ion battery module respectively. Combining large capacity batteries with the energy-efficient Intel Atom Z2460 results in lengthy battery life, allowing users to enjoy and experience longer their tablet.