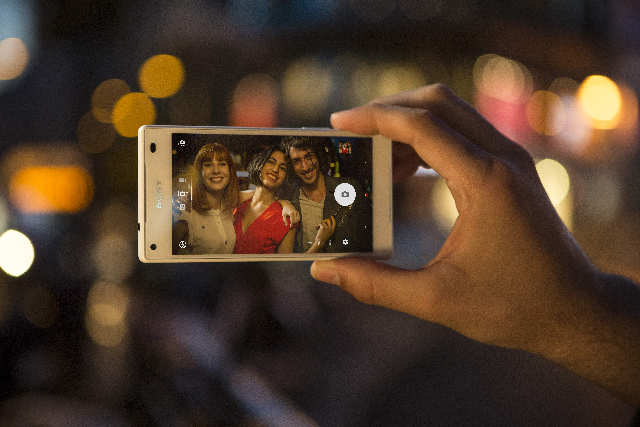 Next-generation smartphone camera experience designed with Sony's interchangeable lens camera technology that is built to capture split-second moments, a brand new 23MP Exmor RS for mobile sensor that supports the fastest autofocus in a smartphone, plus integrated fingerprint sensor power button for intuitive unlock
Truth be told, Sony is actually the one supplying a number of smartphone brands with lenses and the key selling point of these brands is having a great camera hardware.
So when Sony Mobile recently unveiled its new line up of smartphone cameras, the expectations are really high and the Japanese tech giant is confident it can deliver on these expectations.
Sony Mobile just unveiled its new lineup of smartphones, which include the world's first 4K smartphone Xperia Z5 Premium and two more Xperias–the Xperia Z5 and Xperia Z5 Compact.
The Xperia Z5 series all feature Sony's brand new large 1/2.3 Exmor RS for mobile 23MP sensor and F2.0 G Lens.
The Xperia Z5 is designed with Sony's interchangeable lens camera technology, Sony's first completely re-imagined smartphone camera module since Xperia Z1.
The camera is capable of the fastest autofocus in a smartphone, a powerful blend of speed and accuracy to capture split-second moments with ease.
It delivers a ground-breaking speed of just 0.037 seconds – faster than the blink of a human eye (average 0.1 – 0.4 s).
Advancements in low-light photography mean you can capture clearer photos at night or in darker surroundings with less noise and blur – perfect for capturing a sunrise or night skyline.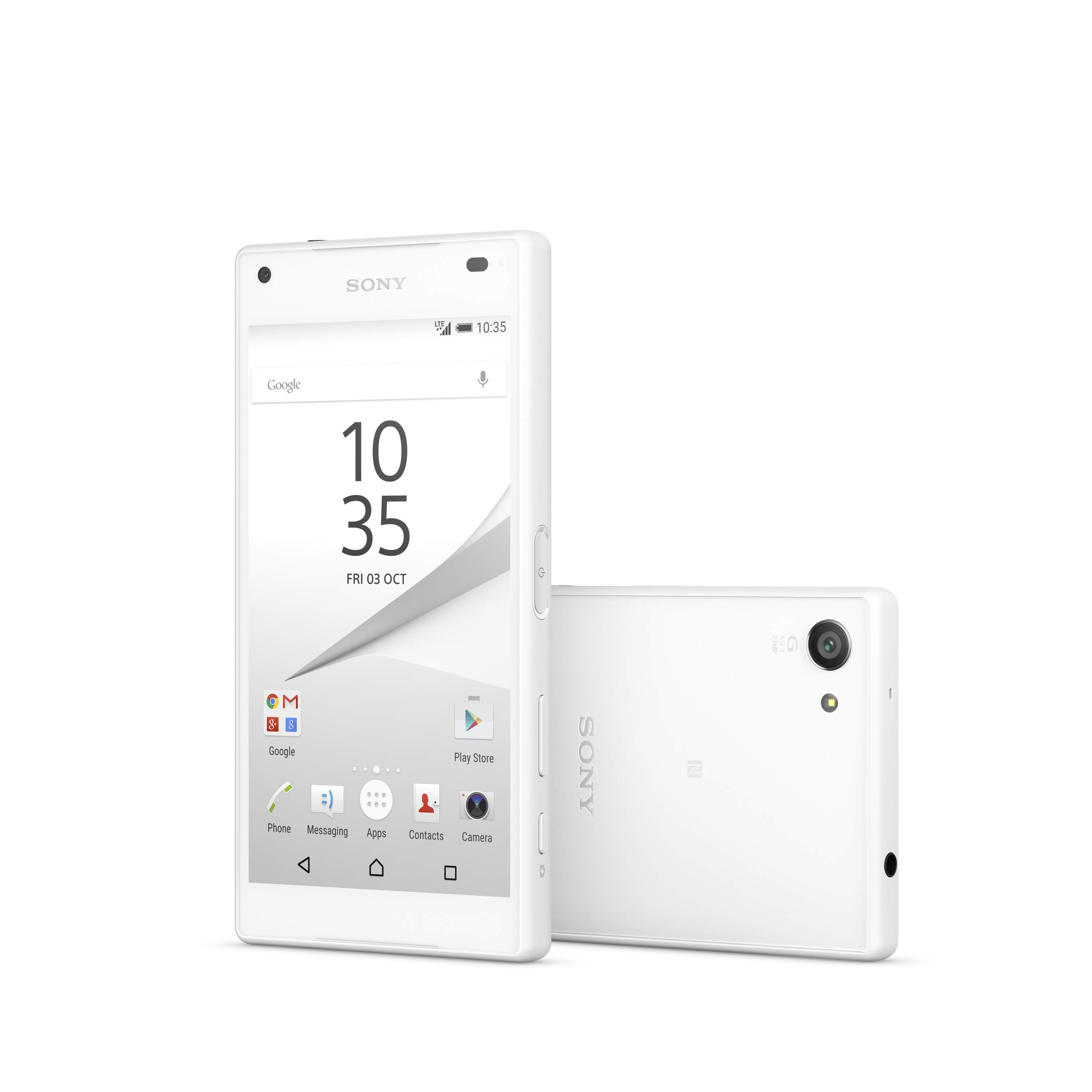 Z5 series brings significant advancements in the evolution of Sony's SteadyShot with Intelligent Active Mode for video.
With this, you'll be able to continuously capture action smoothly and the shots are free from jolts or shudders. It also features better low-light performance without blur.
The premium looking Xperia Z5, with 5.2-inch display, features a svelte continuous plate form, with a metal frame and frosted glass back. It's also waterproof.
It comes in White, Graphite Black, Gold and Green.
The 4.6-inch display Xperia Z5 Compact brings the same great camera technology and features in a pocket-friendly compact device.  The Z5 Compact lets you express personal style with fresh, vibrant colors including Yellow and Coral, in addition to White and Graphite Black.
Both devices represent iconic Sony craftsmanship with premium materials throughout as well as capless USB for quick efficient connection and charging.
There's also the presence of a new integrated fingerprint sensor power button on the side, which means each device is personal, protected and easily unlockable with a simple pick up and press in one natural movement.
Xperia Z5 and Xperia Z5 Compact are powered by the Qualcomm Snapdragon 810 processor, featuring octa-core CPUs, 64 bit capabilities and ultra-fast 4G LTE speeds, letting you reach new levels of performance for video, photography and gaming. Whether you're multi-tasking over Wi-Fi or the latest 4G network, both devices deliver the speed you need.
Both smartphones are equipped with Sony's incredible up to two-day battery stamina and innovative power-saving technology, which gives you superior long-lasting battery performance. With Qualcomm Quick Charge 2.0 enabled on the new devices, you can get 5.5 hours usage with just 10 minutes of charging with the QC2.0 Quick Charger.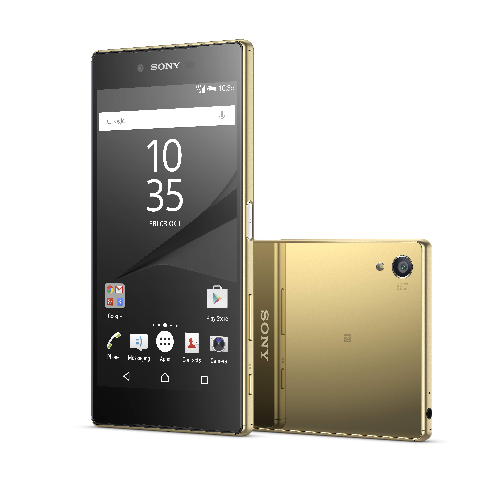 The Xperia Z5 Premium is the world's first 4K Ultra HD smartphone with a sharp, vivid 5.5" 4K TRILUMINOS Display for mobile and IPS, where breathtaking detail is depicted with pinpoint accuracy for the most natural images, at four times the resolution of Full HD.
The Xperia Z5 Premium will upscale your favorite content to near 4K quality, enhancing any native or third party videos or photos so you can view YouTube videos or your favorite images in rich, vibrant 4K detail.
With this device, you can also get creative by capturing in 4K and immediately enjoying the content on Z5 Premium's 4K screen, with the option of preserving any moment as an 8MP quality image.
Xperia Z5 Premium is designed from the ground up as a high-performance mobile device, also powered by the Snapdragon 810 processor. A high capacity 3430 mAh battery lasting for up to two days 8, with QC 2.0 capability,eliminates the need for regular charging.
It features a large 32GB internal memory, with the capability to take a 200GB external microSD card, which offers extra room for 4K videos and movies, and images too.
The Xperia Z5 Premium also feature's Sony's innovative memory on display feature – the data transfer between processor and device is optimized so Xperia Z5's display memory technology remembers the display of images seen on your smartphone and caches the image or video so that you don't need to reload the full image each time you view it, preserving battery power in the process.
A flagship series powered by an entertainment and content ecosystem
Play music on Xperia Z5 Premium as it allows you to enjoy combined Hi-Res Audio music with Digital Noise Cancelling – your tunes as they were intended to be heard, with ambient background noise reduced by up to 98%.
All Xperia Z5 series users will benefit from access to Xperia Lounge Gold – delivering the world of Sony entertainment at your fingertips. Get access to exclusive competitions and offers; be among the first to try out new apps; and enjoy the latest movies, TV episodes and music included with your device.
Smart style, with new accessories
A range of stylish and protective Style Cover Window cases will be available for each Xperia Z5 series model at launch, in respective corresponding device colours – each will let you access your favourite smartphone widgets through a smart window.
Stereo Bluetooth Headset SBH54 is a versatile headset with a doubling handset function, designed for users who want a convenient companion device to a large screen smartphone, allowing you to take and make calls, see messages, play music and enjoy FM radio.
Availability and specifications
Xperia Z5 and Z5 Compact will be available in all Sony Centres and Sony Mobile Stores nationwide on October 23, 2015 priced at cash SRP 35,990 and 29,990, respectively. Xperia Z5 Premium will be available on December 3, 2015. Xperia Z5 and Xperia Z5 Premium will be available in single SIM variants only.