Sony Philippines recently debuted its latest lineup of innovative televisions that feature 4K HDR (High Dynamic Range) technology, which delivers greater brightness range and higher contrast for a total cinematic experience.
The launch of the Sony 4K HDR TVs also highlighted a number of showrooms depicting various lifestyles (bachelor's pad to homes for young families) that had the new TVs as part of enhancing the room designs. The showrooms provide ideas on how consumers could liven up living spaces with a Sony 4K HDR TV as central part of the main design of a living area.
The Sony 4K HDR TV series ranges in screen size from 55" to 75" class. Sony also unveiled new HD TVs will come in multiple screen size options from 32" to 55" class. The complete lineup of 4K HDR TVs will be available in the Philippines this coming April 2016 while the Full HD model TVs will be available starting May 2016.
With the new TVs, Sony touts the 4K HDR and Slim Backlight Drive technologies. But what are these technologies?
4K HDR is an increasing video standard that greatly expands the range of possible visual expression by producing higher brightness, higher contrast and more vibrant colors. Recently, HDR compatible content and services are becoming more and more prevalent via Internet video services, TV broadcastings and Ultra HD Blu-ray titles.
The new X9300D series of BRAVIA 4K LCD TVs is equipped with Sony's brand new Slim Backlight Drive technology that takes picture quality to new heights by delivering the best from 4K HDR content.
With a unique backlight system structure, the X9300D series allows X-tended Dynamic Range PRO technology to boost peak brightness and black levels more precisely and enhance contrast levels, while maintaining its slim form.
The 4K Processor X1 and its precision color mapping technology allows TRILUMINOS Display to reproduce a wider color ranger with accurate color details at any brightness level.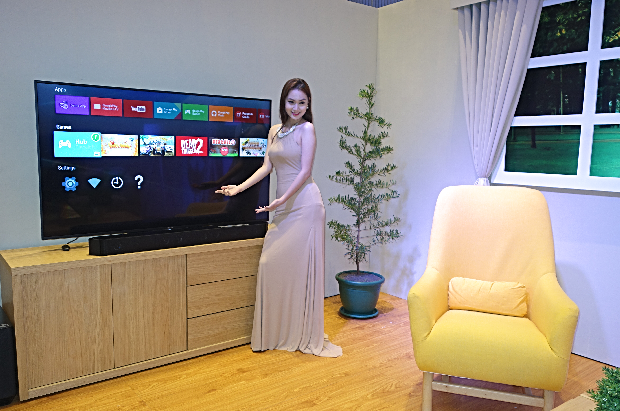 Sony Philippines partnered with lifestyle store Heima to specifically design the showrooms with the new BRAVIA series that will match the chosen lifestyles.
Each showroom curated by Heima portrayed living spaces for different personalities, while highlighting the design flexibility of the Sony TVs. "Partnering with Sony Philippines gave us the opportunity to showcase a range of lifestyle designs a home can have, demonstrating how each BRAVIA TV not only complements the home's interiors but also reflects the owner's personality. It was easy to incorporate the BRAVIA TVs in each design given its slim frame and cable management feature that made styling the home interiors a breeze," said Bong Rojales, Co-Owner and Marketing Director, Heima.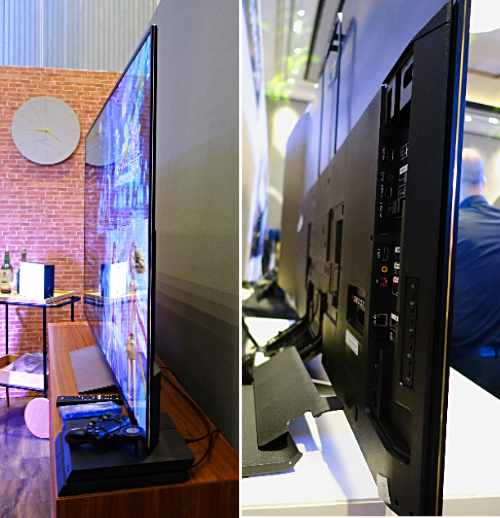 The latest BRAVIA series is designed to make each TV set the ideal piece for any room. When hung against a wall, the X9300D series sits very close to the surface, virtually disappearing into the wall and leaving nothing but the picture. In addition, the clean cable management keeps wires out of view, providing an equally elegant look when viewed from behind.
The new lineup of BRAVIA TVs (All 4K Models: X9300D and X8500D) run on the Google Android TV system that allows live TV broadcasting and internet video services, along with enhanced content navigation and voice search.
Google Cast is a technology that allows users to control and play photos, movies, games, and music on their BRAVIA screens straight from their Android and iOS devices. Meanwhile, the Voice Search function allows users to find media content through speaking the command, rather than manually browsing the screen.
For more information, visit www.sony.com.ph, like facebook.com/SonyPhilippines, or follow twitter.com/SonyPHinc and Instagram.com/sonyPHInc.