Leading global PC maker Lenovo launched two powerful gaming PCs the Lenovo ideacentre AIO 700, a stylish all-in-one PC for whole-family fun and the ideapad Y700, a cutting-edge laptop for game-anywhere convenience.
With the new PCs, Lenovo leverages on the renewed interest of serious gamers, whose numbers continue to increase. In a study released by IDC in January, the number of PC gamers will spike to 700 million by 2019. Total revenue in high-end gaming PCs alongside all-in-one PCs is expected to grow by nearly five percent annually despite the 10.6 percent decline in PC shipments during the fourth quarter of last year.
Michael Ngan, Country General Manager of Lenovo Philippines said, "The company is strongly committed to developing products designed both for productivity and entertainment. The Lenovo ideacentre AIO 700 and ideapad Y700 are equipped with powerful technology, high-definition graphics and high-capacity memory that allow users to work hard and play harder."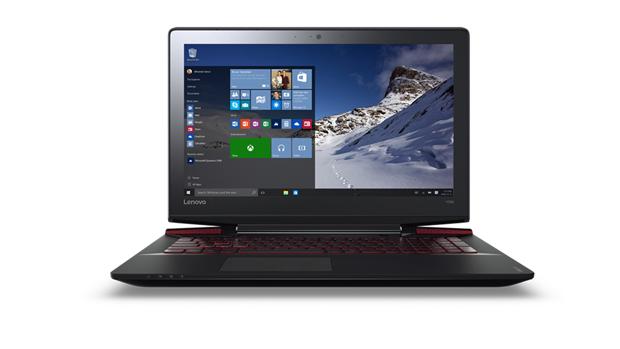 Lenovo ideacentre AIO 700
The Lenovo ideacentre AIO 700 combines the new OS with the 6th Generation of Intel Quad-Core i7 processors so gamers can definitely enjoy smooth performance when playing their favorite PC game at home.
The Lenovo ideacentre AIO 700 offers increased RAM capacity of up to 16GB DDR4 to run graphics-intensive games and programs. Also, the AIO 700 may be upgraded with up to 2TB of hard disk storage to let users download large file images, videos and music, plus more.
The Lenovo ideacentre AIO 700 takes the gaming experience up a notch with the stunning visuals of its 23.5-inch frameless Ultra-HD (3840×2160) display, which is also adjustable from -5 to 25 degrees to provide maximum view range, bringing fun filled family activities to a whole new level.
To excite gamers further, the Lenovo ideacentre AIO 700 features the Intel RealSense 3D camera that allows users to interact with the ideacentre through hand gestures or facial expression. This feature lets users experience 3D images and share them with friends.
Lenovo ideapad Y700
Take mobile gaming to the next level with Lenovo's ideapad Y700. It is a powerful laptop packed with the latest Windows 10 OS, top-of-the-line Intel 6th Generation of Intel Quad-Core i7 processors and all the ammunition needed to fire up the game anytime, anywhere.
The ideapad Y700 utilizes the NVIDIA GTX 960M. 2GB graphics card for an improved graphics rendering. It sports a 15.6-inch frameless Full HD (1920 x 1080) with anti-glare display for crisp images and vivid colors. Top that with the premium JBL® stereo speakers that would instantly take gamers to a different world.
The Lenovo ideapad Y700 can also be connected through Wi-Fi for an interactive gaming experience along with Bluetooth® 4.0 connectivity options for file sharing or video streaming.
Gaming will never be the same again with the powerful specs of the Lenovo ideacentre AIO 700 and ideapad Y700. Loaded with advanced features, these devices are sure to provide gamers with an immersive gameplay. For more information about the ideacentre AIO 700 and ideapad Y700, visit any Lenovo concept store nationwide or follow Lenovo in their social media accounts.
The ideacentre AIO 700 starts at Php69,990.
The Y700 starts at Php69,995.