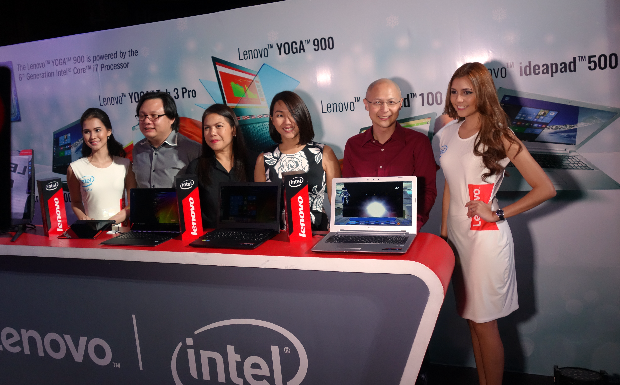 Lenovo Philippines has launched the YOGA 900, the latest multi-mode laptop that now runs on the latest 6th generation Intel Core i processors (up to Intel Core i7).
One of the best looking 2-in-1 Windows PC device, YOGA 900's distinguishing features include a metal watchband hinge that allows the laptop to bend, flip, and fold—you can use it in any mode (laptop, tablet, or tent) to suit your needs or how you like to experience and use applications.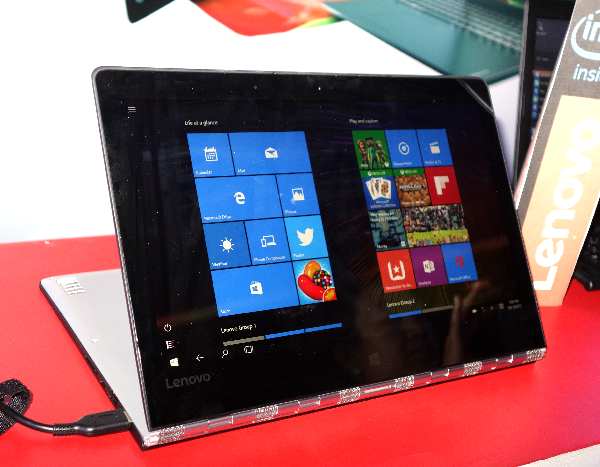 The YOGA 900, which is categorized as a convertible PC, is thin and light, measuring at 14.9mm and weighing 1.29 kg.
It also features a QHD+ display with IPS display (a technology that allows clear viewing of the screen at any angle), apart from stereo speakers and Dolby Home Theatre software.
YOGA 900 is also already installed with Windows 10 OS, and 256GB of storage space and integrated webcam.
Lenovo Philippines also launched two other laptops the entry level ideapad 100 and the mid-range powerful laptop the IdeaPad 500, which are pretty much updated versions.
But among the new launched products, the YOGA Tab 3 Pro is the most innovative product.
The 10.1-inch Android tablet features a built-in 70" projector and is optimized for Netflix. The tablet even comes with a Netflix app, so just sit back, relax and enjoy a movie streaming either on your tablet or projected on a wall or ceiling of your bedroom.
In addition to the projector, the YOGA Tab 3 Pro features four front-facing JBL speakers to reproduce high-octane sound and a virtualized Dolby Atmos experience over built-in speakers (this is actually an app) that creates a sensation of sound moving in all three dimensions around the listener.
According to Lenovo officials, the tablet now flaunts a better optimized projector placement and is now 180-degree rotatable to beam life-sized images onto a wall or ceiling and project significantly brighter and cinematic pictures up to 70" wide.
At 299 pixels per inch, the onboard 10.1" QHD (2560×1600) screen is considerably sharper, and renders richer colors with its Smart Display technology.
As to its looks (it is available in Puma Black), the YOGA Tab 3 Pro combines a mix of aluminum (for its frame) and a leather-like fabric (for its back). It is also splash proof.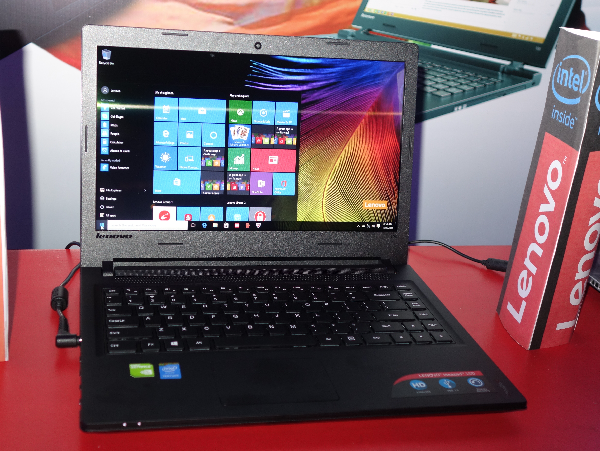 For an entry-level laptop, the Lenovo ideapad 100 already features a dedicated Nvidia Geforce graphics. Its other notable specs include Intel Pentium 3528u processor, 500 GB HDD storage, and 4 hours battery life.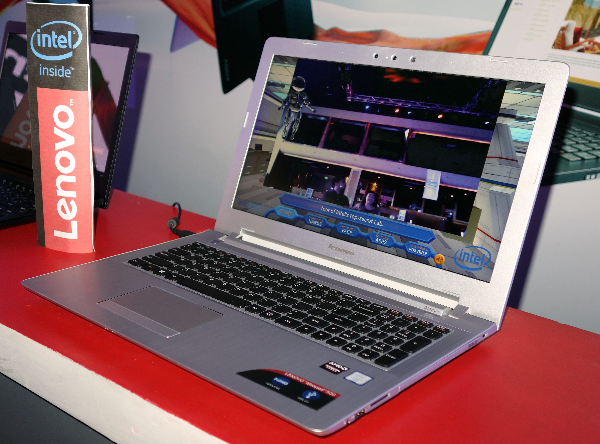 The updated Lenovo ideapad 500 now features Intel's 6th Generation Intel Core i-series CPU and Intel RealSense 3D Camera. RealSense 3D is a new way to experience apps through motion or kinetics. This laptop is also fitted with dedicated graphics and JBL Speakers with Dolby Advanced Audio.
Last but not the least is the new ideacentre AIO 700 powerful desktop.
This all-in-one PC features the latest 6th Gen Intel Core i7 processor, coupled with a stunning 24-inch FHD 10-point multitouch display with JBL stereo speakers for penetrating sound quality, and dedicated Nvidia GTX Graphics for a theatre like entertainment and realistic gaming experience.
Like the ideapad 500, it also comes with Intel RealSense camera technology.
PRICING:
Pricing for Lenovo ideapad 100 and ideapad 500 starts at Php18,995 and Php 49,995 respectively. Both models are now available at select Lenovo Exclusive Stores and Lenovo resellers nationwide.
The Lenovo YOGA 900 will arrive by January 2016 for Php78, 995, and the Lenovo YOGA Tab 3 Pro will soon be available for Php 29, 999 in all Lenovo Exclusive Stores and Lenovo resellers nationwide.
The ideacentre AIO 700 is available with 24-inch multi-touch screen and Intel® RealSense Camera. The 24-inch AIO desktop starts at Php69,990 and will be available in December 2015.