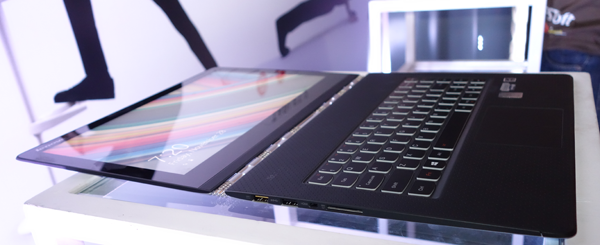 Lenovo Philippines has just announced the availability of the Yoga 3 Pro, an ultrathin 13-inch display Windows 8.1 notebook that folds 360 degrees to turn into a complete tablet mode.
The Yoga 3 inherited the design, make, look, and form factor of its predecessor the Yoga 2 Pro, but is now 17 percent thinner and weighs only 1.19 kg. It has also a distinguishing feature–a watchband hinge (yes, like the ones you see on metal watches) made from 800 pieces of steel and aluminum that holds together the display and the keyboard parts.
The Yoga 3 Pro is available in two eye-catching colors: Platinum Silver and Champagne Gold. Positioned as a premium computing product, the Yoga 3 Pro has a suggested retail price of Php76,995.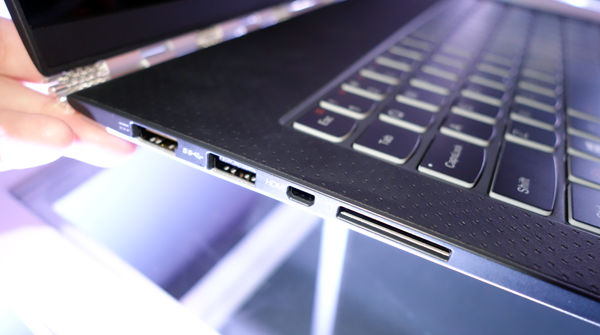 The Yoga 3 Pro is powered by the latest Intel Core M processor, which enables 9 mm fanless designs for 2-in-1 convertible notebook such as the Yoga 3 Pro.
A fanless and ultrathin design for the Yoga 3 Pro also translates to very low thermal power and yet the device offers full PC functionality and exceptional performance.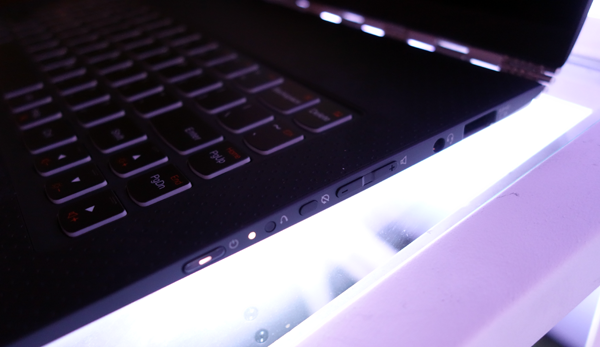 Popular technology websites have mixed reviews about the Lenovo Yoga 3 Pro. CNET said it's almost the universally perfect-for-almost-anyone hybrid laptop, but the main drawback is its price and battery life. "The physical design is superb; updating and adapting the Yoga just enough to stay ahead of the competition. But the performance is better geared toward casual use than complex multitasking — the Intel Core M platform isn't blowing anyone away in its initial public outing — and the battery life is disappointing for such a lightweight system clearly meant for on-the-go use. In the end, it requires a real judgment call about whether this amazingly slim and light design is worth the trade-off in performance and battery life."
Techradar said the Yoga 3 Pro is undoubtedly the best looking hybrid and offers useful modes. "The Yoga 3 Pro is thin and light with a strikingly original design, making it arguably most attractive Windows 8.1 Ultrabook out there. Its display isn't one of the brightest we've laid eyes on, but its QHD+ resolution means that text, images and UI elements look pleasingly crisp and provide plenty of desktop real-estate for productivity or general tasks, in addition to light gaming. Its excellent IPS display means that content can be easily viewed from all angles and shared with a friend when flipping the convertible into one of its four different modes."