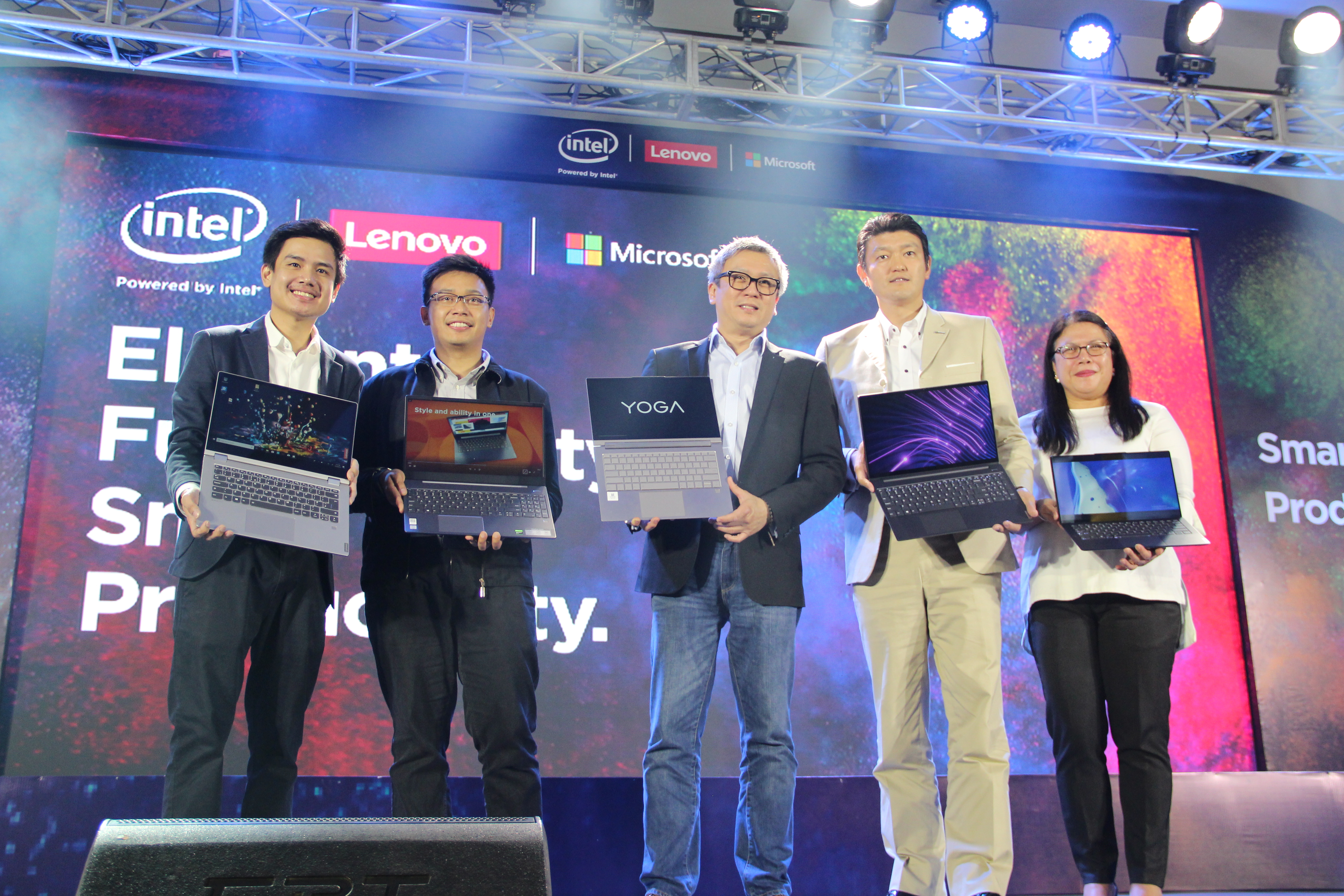 Global technology leader Lenovo launched in the Philippines its latest ultrabooks under its IdeaPad and YOGA sub brands and the new ultrabooks represent the upcoming trend in PCs which are becoming smart machines that adapt to the needs of the user through integration of AI.
The lineup of newly launched Lenovo PCs is impressive—10 IdeaPad and YOGA devices, offering variants in different specifications. These include the IdeaPads S130, S145, S340, S540, and C340, and the YOGAs S740, S940, C640, C740, and C940. They are powerful laptops running on the latest Intel processors (10th generation Intel processors), less than 20mm thick and weigh less than 2kg, and feature SSDs for better performance and fast boot up time. 
"The Philippines will experience firsthand the powerful productivity of the latest IdeaPad and YOGA ultrabooks, supported by portable form factors and elegant design. These devices assure a seamless experience, critical in powering through today's digitally driven world regardless if it's for work or play," according to Michael Ngan, Lenovo Philippines country general manager .
The new IdeaPad and YOGA ultrabooks come equipped with either 10th Generation Intel Core Ice Lake or Comet Lake Processors. According to Intel, the processor's new architecture can handle 18% more instructions per clock than the previous generation. In addition, they can deliver 16% more performance gains and enable 41% more productivity and multitasking on Office 365 than the previous generation chips.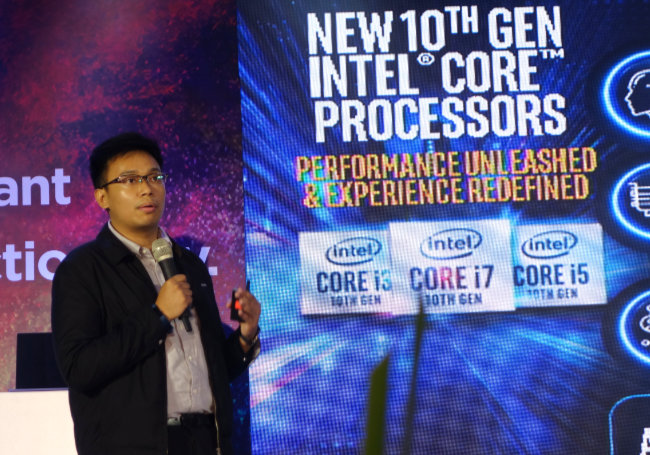 Other key features of the 10th Generation Intel processors include built-in Wi-Fi  6 support, ThunderBolt 3 capability, as well as Intel Optane memory H10 with solid state storage, that allows personalized computing experience with a new level of performance. The new Intel processors are also the first developed processors for AI (Artificial Intelligence), thus they have capabilities needed for modern AI-infused applications.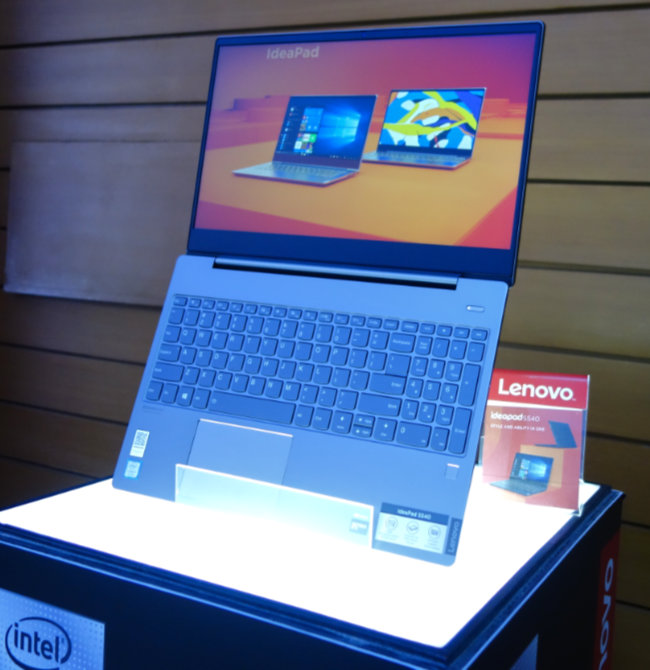 For the new IdeaPad S540 and YOGA S940, Lenovo is bundling them with a free Microsoft Office Home & Student 2019 perpetual license (worth Php6,995).
The IdeaPad S540, YOGA S740, and IdeaPad C940 are premium ultrabooks that feature sleek design and a range of smart features.
Powered by 10th Generation Intel Core processor, the IdeaPad S540 comes in variants of 13", 14", and 15" models. They feature narrow bezels or 92 % screen-to-body ratio, wide-angle viewing, and either QHD or FHD display resolutions. The ultrabook also comes equipped with built-in AI features such as hands-free login courtesy of the device's IR camera capable of facial recognition login and the smart assistant Cortana. It also has an intelligent thermal solution that manages the device's cooling. The 13" model will have an Intel® Core™ i5-10210U processor, while the 14" and 15" models will have an Intel® Core™ i7-10510U processor. Prices start at Php 49,995.
The YOGA S740, with the 15" models, are available in two variants: the Intel Core i7-9750H variant, which is priced at Php 89,995; while the Intel Core i9-9980H variant is available for Php 119,995.
The YOGA S740 features 4K VESA400 HDR display with 500nits and Dolby Atmos sound. It is also fitted with NVIDIA GeForce GTX 1650 graphics card–thus the laptop is able to handle the latest games and create multimedia content with ease. As a premium ultrabook, the YOGA S740 is crafted from sand-blasted premium aluminum, offering sophisticated style with thoughtful details that include a webcam privacy shutter.
A 2-in-1 convertible device, the YOGA C940 features a unique rotating sound bar with Dolby Atmos technology attached to its 360-degree hinge. This design allows for uninterruptible audio experience when changing laptop modes. The notebook's display is a VESA-Certified DisplayHDR that is 50% brighter than standard SDR displays. Equipped with an Intel Core i7-1065G7 processor, the YOGA C940 has a smart Intelligent Cooling mode that optimizes battery life to enable it to save 15-20% more power from its 16-hr battery.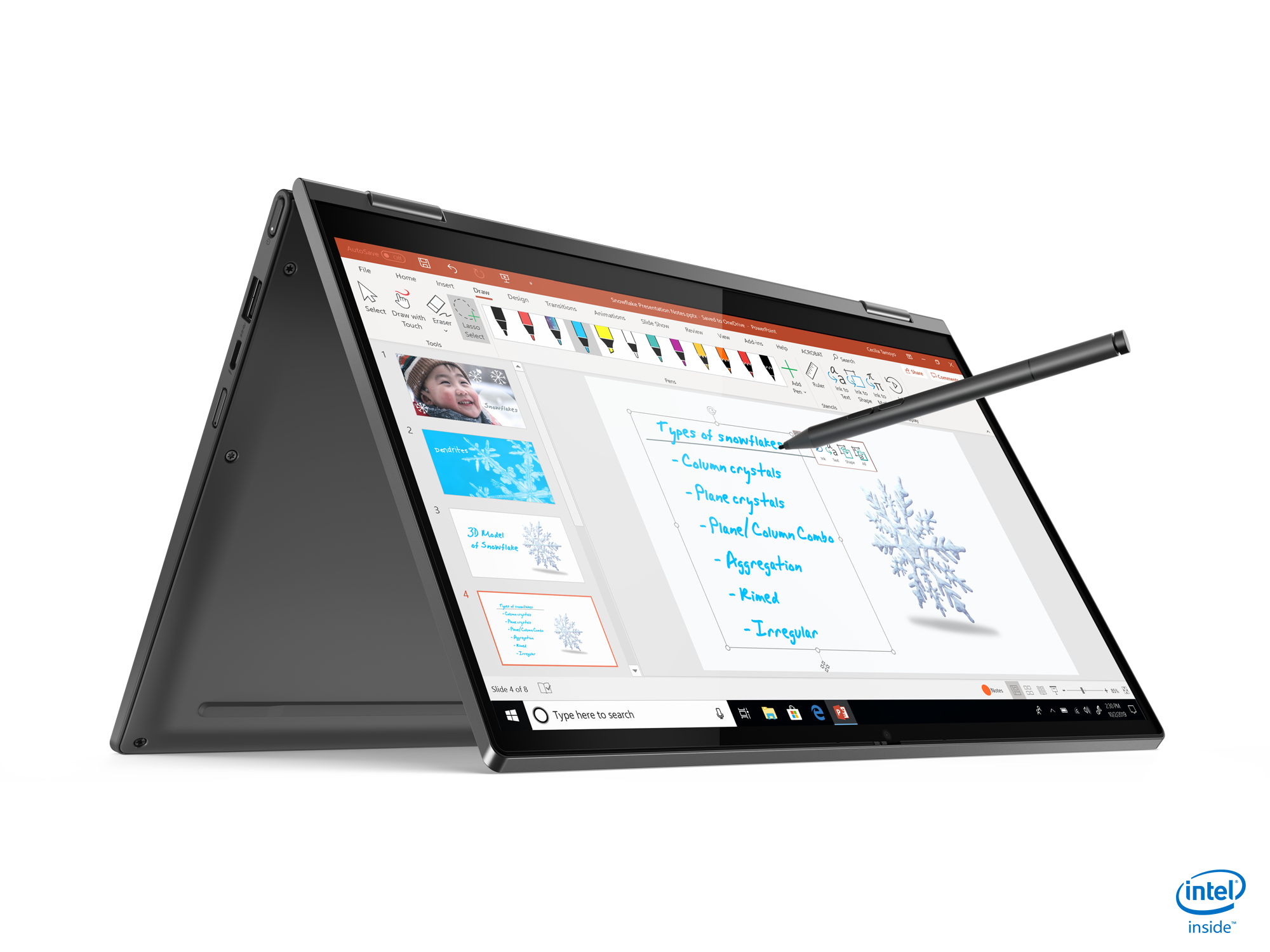 The YOGA C940 14'' model is available in two colors and comes with a price of Php 99,995.
The 14-inch Yoga C940 and Yoga S740 were first announced during IFA Berlin 2019 and developed as part of Project Athena – a collaboration with Intel as part of the latter's innovation program to help develop a new class of industry-leading laptops.
The IdeaPads S130, S145, and C340 are now available in Philippines, while the IdeaPads S340 and S540, and YOGAs C640, C740 (14"), and S740 will arrive in local stores in October. The YOGA devices C740 (15"), C940, and S940 will be available in November in all major electronics stores.
Buyers at the launch can get up to PHP 4,000 off the suggested retail price plus free Microsoft Office Home & Student 2019 worth PHP 6,995. For more information, visit Lenovo PH's website at https://www.lenovo.com/ph/en or contact the company on Facebook at https://www.facebook.com/lenovophilippines/.