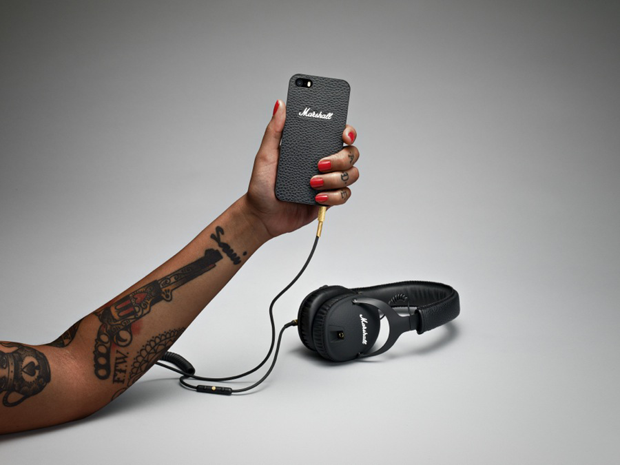 A brand mostly associated with music hardware Marshall now has phone cases that not only protect your phone, but feature the classic look and feel of Marshall products, like the amplifiers and leather covered headphones.
The Marshall Black soft-coated case and vinyl wrapping holds your phone in a vice-like grip, protecting it from any obstacles you may encounter on the road.
You can grab your Marshall case at Php 1,200 available for iPhone5 at Beyond the Box, Digital Hub, and Digital Walker.
Here are more photos of the Marshall Black phone case for your appreciation: