Storage solutions are also getting more multi-functional—apart from just functioning as a storage for data. For example, the recently released My Passport AV-TV serves as a high-performance, compact media drive that can record and playback hundreds of hours of TV entertainment.
By connecting the My Passport AV-TV to the TV's USB, you can already enjoy its recording and playback features.
Available in 500 GB and 1 TB capacities, the My Passport AV-TV offers plug-and-play simplicity for easy integration.
It is currently available at select retailers and the product's distribution is handled by EA Global Supply Chain Solutions, Inc. and Iontech, Inc. Pricing for the My Passport AV-TV 500GB model #: WDBHDK5000ABK is PhP 4,090 and the My Passport AV-TV 1TB model #: WDBHDK0010BBK, is PhP 4,990.
My Passport AV-TV is engineered for AV applications with high-speed error recovery and continuous streaming command support, providing accurate recording and smooth video playback of recorded content.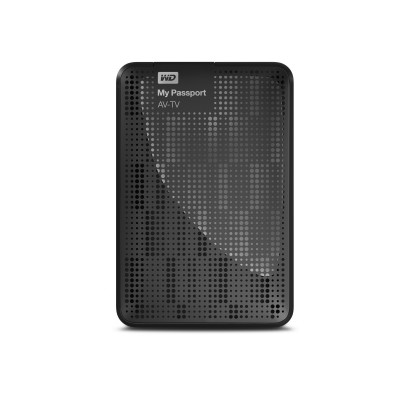 Additionally, My Passport AV-TV uses less power and stays cool – even in a hot entertainment center full of electronic devices.
My Passport AV-TV doesn't record right away once you connect it to the TV's USB port.
Please take note that its USB 3.0 connection works with recordable TVs to facilitate storage on devices with multiple HD streams for users who connect their My Passport AV-TV to a dual-tuner television.
This allows customers to store recordings from two different channels at the same time, or watch a previously recorded show while simultaneously recording a live show.
Sleek and ultra-compact, My Passport AV-TV fits neatly in or near any entertainment center. The drive can be mounted on the back of the TV with the included, standardized TV bracket, placed upright using the included tabletop stand, or positioned horizontally, to maximize airflow and minimize heat from other electronics near the drive.
"TV lovers want to enjoy their shows at a time convenient to them," said Jim Welsh, WD executive vice president, Branded Products and Worldwide Sales. "Timeshifting, plus the popularity of global events and international sporting events, is increasing consumer demand for recordable TVs and optimized drives. Our customers want a fast and reliable solution. The high-performance My Passport AV-TV – specifically-designed for this application – is the result of their requests."