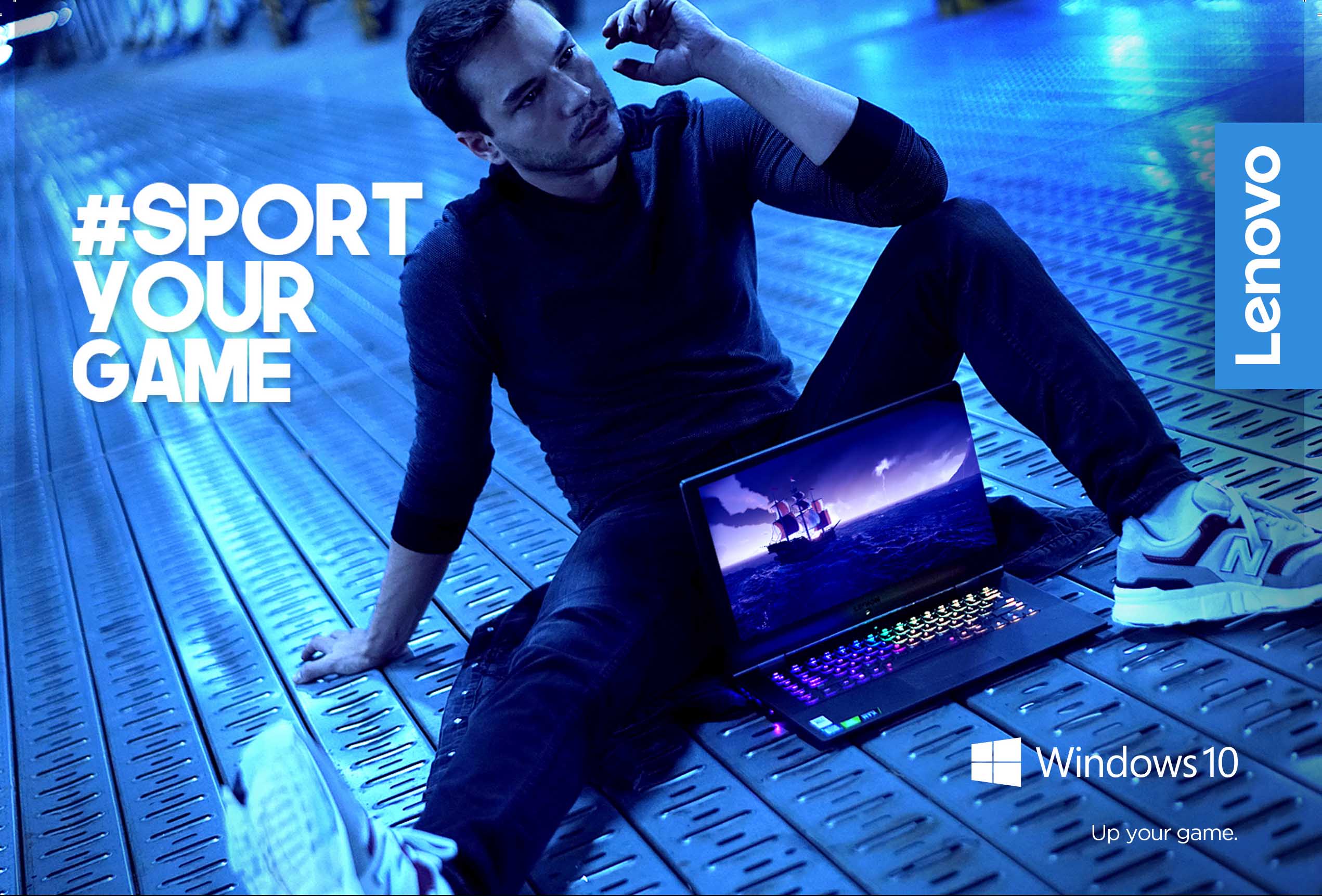 The Philippines' top PC vendor Lenovo teams up with backpack and accessory brand Herschel and prime sportswear retailer Planet Sports for exciting promotional campaigns that will give away stylish freebies with purchase of a Lenovo laptop.
Lenovo's IdeaPad and YOGA #BRINGDIFFERENT campaign and Legion's #SPORTYOURGAME promises to delight consumers with stylish freebies.
Purchases of select Lenovo IdeaPad, YOGA, and Legion devices made from November 15 until December 31, 2019 qualify for a chance to win up to PHP 30,000 worth of Herschel e-vouchers, Planet Sports gift cheques, and Lenovo accessories.
For the launch of the #BRINGDIFFERENT and #SPORTYOURGAME promos, Lenovo held a special fashion show event at The Plaza, Resorts World Manila in Pasay City.
The latest Lenovo devices were the highlight of the fashion show, where models strutted on the runway showcasing the latest Lenovo laptops while also donning Herschel and Planet Sports gear.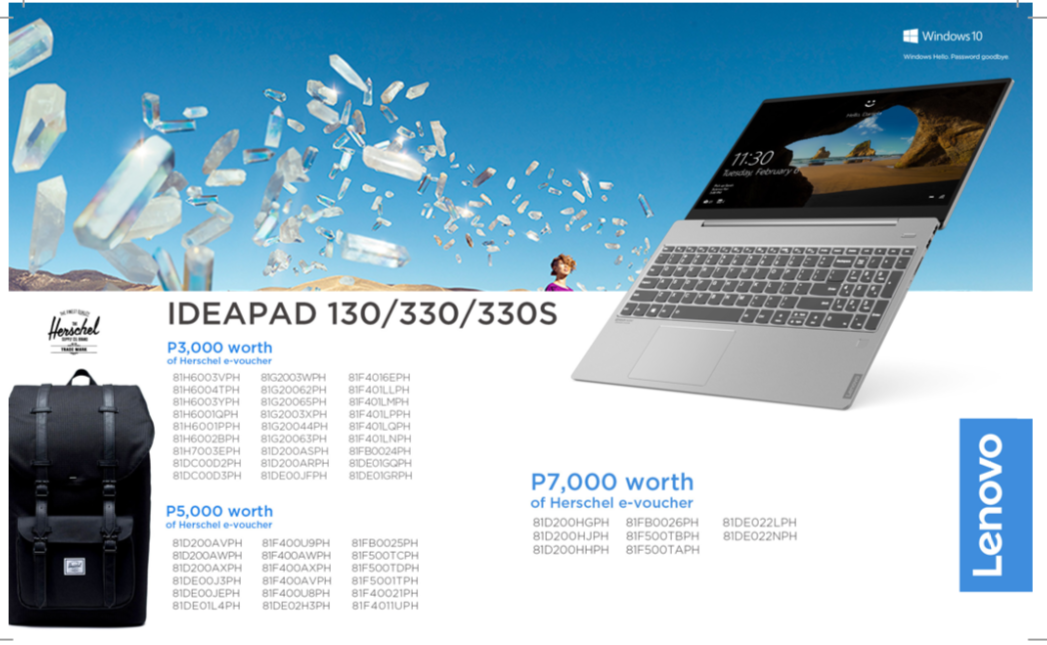 "Christmas is all about spreading joy and to make it extra special this year, we've partnered with two well-known brands whose products share the same key characteristics that encapsulate the Lenovo brand ─ incredible durability, style, and attention to detail. This promotion is also our way of thanking loyal customers for helping us achieve many milestones this year," said Lenovo Philippines Country General Manager Michael Ngan.
For its #SPORTYOURGAME campaign, Lenovo Legion partnered with multibrand concept store Planet Sports. Lenovo IdeaPad and YOGA, on the other hand, partnered with Canada-based Herschel Supply Co.for its #BRINGDIFFERENT campaign.
The amount of e-vouchers to be given away depends on the device's model and processor. Buyers of select IdeaPad 130 and 330 that are equipped with Intel Core i3 or AMD Ryzen 3 processor, for example, can enjoy PHP 3,000 worth of Herschel e-vouchers.
Buyers of selected YOGA devices containing Intel Core i5/i7 or AMD Ryzen 5/7 processors may enjoy e-vouchers valued at PHP 10,000.
Meanwhile, customers of Legion Y740 and Y540 devices, for instance, are entitled to PHP 5,000 worth of Planet Sports Gift Cheque, Recon Backpack, and Microsoft Office 2019.
To receive the vouchers, customers must submit copies of their valid ID card and the receipt of purchase via email to promos.lenovophilippines@gmail.com.
Once documents are validated, the customer will receive an email confirmation and the Herschel e-voucher code after three to five business days, and this can be redeemed at https://lenovoexclusives.com.
Meanwhile, Planet Sports Gift Cheques will be delivered to the address provided and can be redeemed at The Athlete's Foot, Planet Sports, Intersport, and New Balance retail stores only.
The voucher is valid for regular Nike, New Balance, and Adidas items only.
The claiming of e-vouchers and gift cheques is only available up to 60 days after purchase. Only purchases from Lenovo authorized resellers qualify for the giveaway. Each customer can make a maximum of three purchases during the promotion.
For detailed information and the complete list of participating Lenovo devices and authorized resellers, visit the company's official Facebook page at https://www.facebook.com/lenovophilippines/.
BRINGDIFFERENT promo: Per DTI Fair Trade Permit No. FTEB 21785 Series of 2019
SPORTYOURGAME promo: Per DTI Fair Trade Permit No. FTEB 22287 Series of 2019