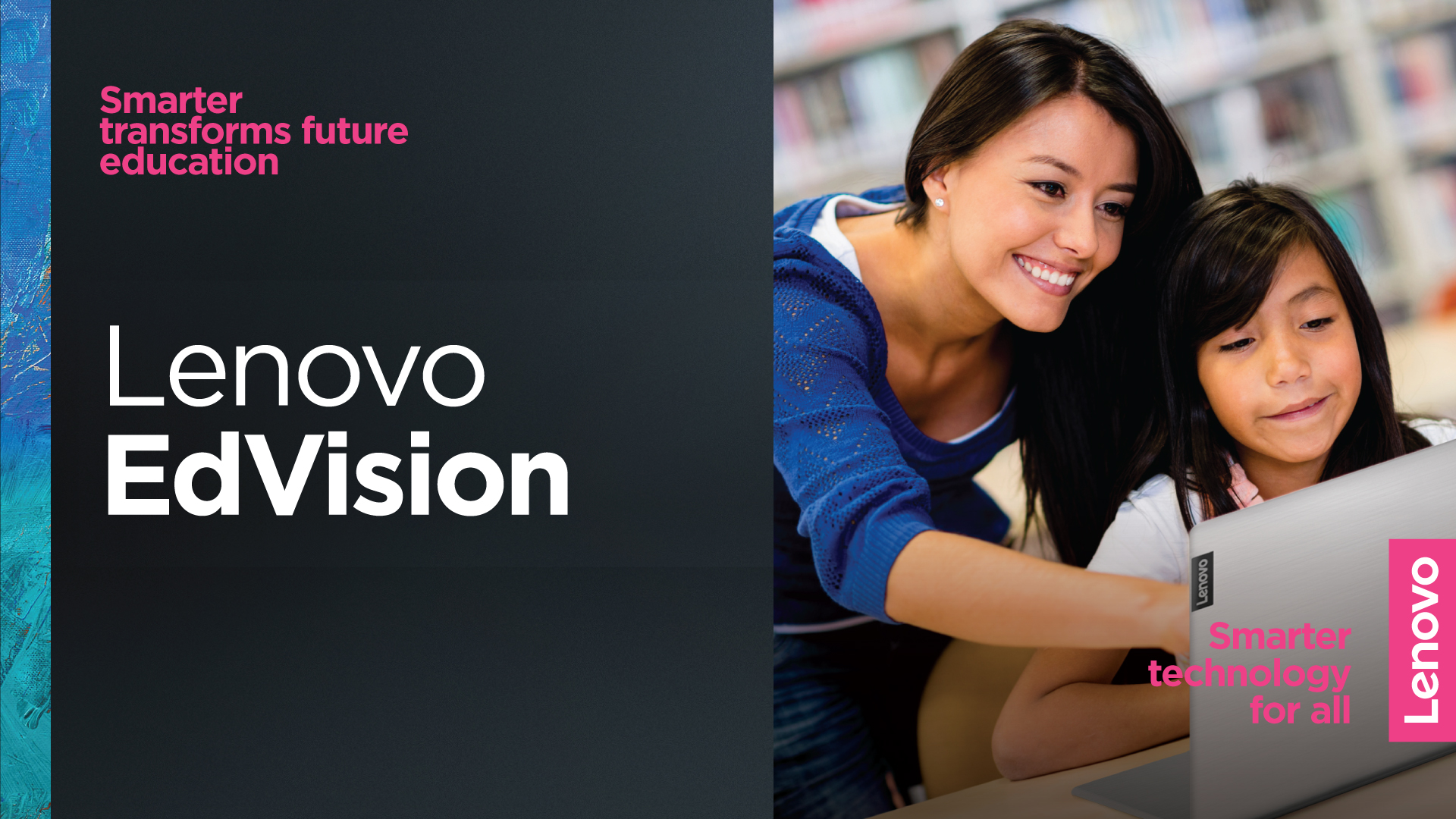 Lenovo, in collaboration with Microsoft, launched EdVision, a program which aims to empower educators and students with tailor-made solutions for the classroom, particularly now that e-learning and distance learning are encouraged because of the Covid-19 pandemic.
The reopening of classes in August is a major challenge for educators and students as what used to be classroom based learning will need to shift to e-learning. Through technology, EdVision helps bridge the gap by making education accessible to many Filipino students.
Under the program, a number of pioneer schools in the Philippines will be provided with free access to online resources and complimentary or subsidized access to the latest solutions in education tech.
As partners in the program, the schools will join Lenovo and Microsoft to promote and drive the widespread adoption of technology in the education space.
Selected partner schools will also be invited to join the EdVision Summit, as well as receive a "classroom make-over" and subsidy for Smart Classroom deployment and support in faculty education.
The education sector is forced to adopt and implement virtual learning platforms due to restrictions brought about by community quarantine and social distancing protocols.
According to a recent report by the World Economic Forum, more than half (54 percent) of all employees globally will require significant reskilling and upskilling over the next three years.
"Technology education is vital to securing the future careers of today's students, and the future economy of the Philippines. Students in school today will enter into careers that have yet to be imagined – meaning that the fundamental structure of education is also changing. Lenovo understands the challenges schools face in transforming education and implementing new models of teaching, learning, and collaboration while managing cost, efficiency, and security," said Lenovo Philippines president and general manager Michael Ngan.
The program will roll out in the Philippines, followed by Indonesia, Thailand, Hong Kong, Singapore and Malaysia.
Partners in the EdVision program will enjoy an early view into future technologies that can make education more flexible, tailored, and effective.
With EdVision, Lenovo and Microsoft offer a complete set of solutions, designed for convenience of use, ease of understanding, flexibility, and collaboration.
For example, the Lenovo Smart Classroom will comprise a combination of Lenovo devices and hardware and software from industry-leading partners. This solution offers customization to fit the needs of individual schools.
"Microsoft is deeply committed to the cause of education, especially during this challenging time. We've worked closely with academic institutions across the globe to quickly enable remote learning and now we're focused on enabling innovation and transformation to prepare them for what comes next. This partnership with Lenovo will power personalized learning that will empower the future members of the workforce with the skills and tools they will need to achieve more and succeed. We are investing in education now and for the future," said Microsoft Philippines Country General Manager Andres Ortola.
In addition to the EdVision program, Lenovo Philippines will hold the Traveling Storybook Contest, a contest that will challenge students' creativity and share Filipino students' vision towards the future of education with the world.
The Traveling Storybook Contest invites students across the Philippines to describe using words and visuals their vision of what their school would look like 20, 40, or even 100 years into the future. Shortlisted entries will be voted on by the public. The school with the most votes will win a smart transformation package sponsored by Lenovo. Full mechanics will be announced soon.
Schools and industry partners who join the EdVision program will work collaboratively with Lenovo and Microsoft to promote the digital transformation of education by participating in press conferences and other outreach activities.
Institutions interested in participating in the EdVision program may find more information at the official website that will soon go live at www.lenovo.com/edvision.