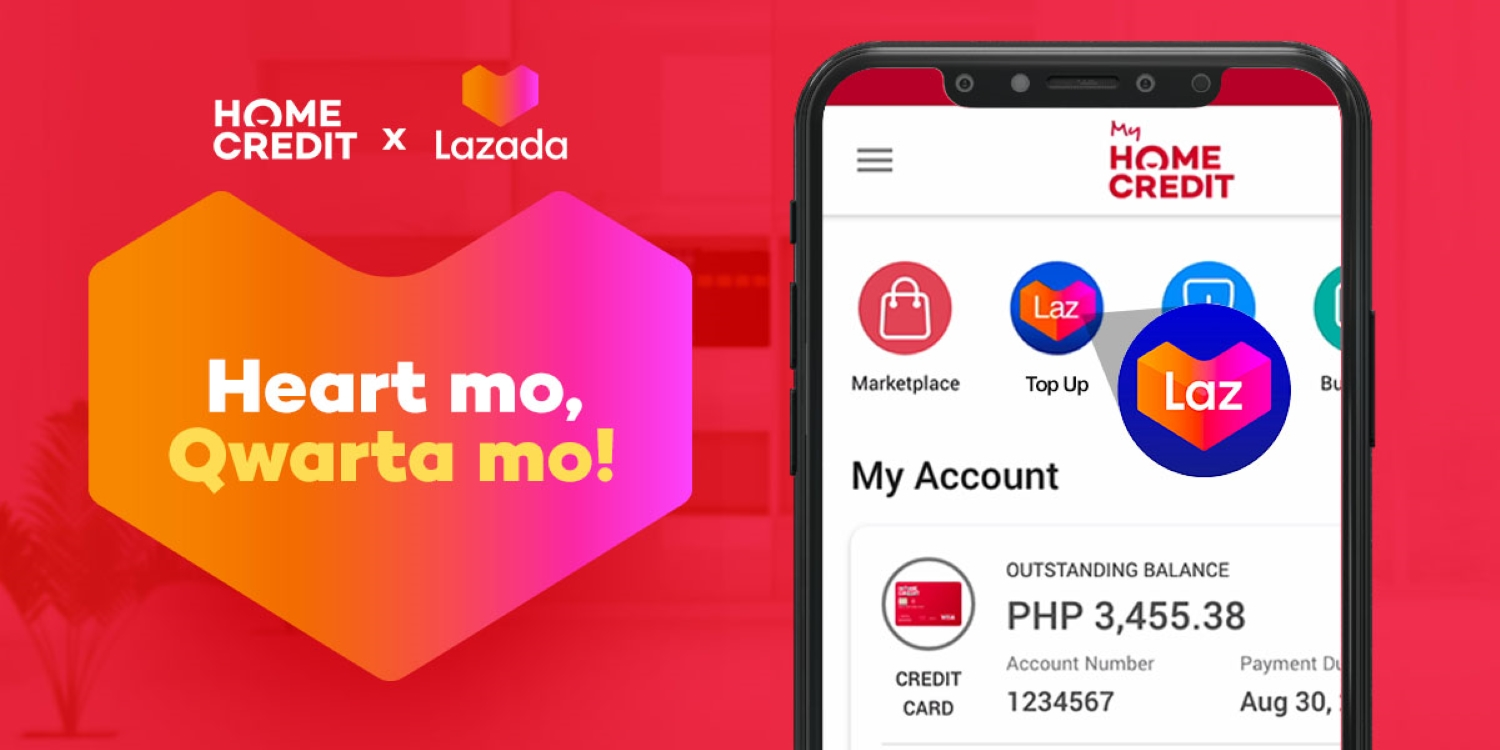 The past years have seen a dramatic shift in the shopping behavior of consumers. From trying on clothes in actual boutiques, to pushing carts along grocery aisles, Filipino consumers are now doing most of their shopping online through virtual try-ons, filling up their digital carts, and checking out those purchases with swipes and clicks.
As more and more consumers are easily accessing technology and digital tools and realizing the convenience of shopping anywhere, this trend is becoming more obvious and here to stay.
To keep up with this trend and the consumer demands, Home Credit Philippines, the lifestyle partner of every Filipino, is teaming up with Lazada Philippines to provide Filipinos with a more rewarding and accessible shopping experience.
Starting October 19, Home Credit's Qwarta clients can top up their Lazada wallets using Qwarta credits, which makes online shopping and checking out even easier.
Credit in an app
Qwarta is Home Credit's virtual limit that it provides to its existing customers who have good track record and payment history. It is an additional Php 10,000 spending limit within the Home Credit app that increases Home Credit customers' purchasing power.
Qwarta can be used to pay bills and utilities without additional cost, shop or buy loads with discounts, purchase via QR Code, and earn rewards.
Check out now, pay later

Been eyeing to check out something off your cart but your wallet just couldn't grant that yet? Home Credit and Lazada's partnership now allows Qwarta users to check out and use their Qwarta credits and pay the entire amount in monthly installments.
Tempted yet? Here's more: Qwarta users are also saving on processing fees and hidden charges, plus tons of exclusive promos and discounts to avail. Most importantly, Qwarta users are assured of safe and secured processing and shopping experience with both brands adhering to stringent security measures.
Check out with Qwarta in few, easy steps

It's just as easy as one, two, three: Qwarta users only need to grab their phones and open their My Home Credit App. Then select "Top up" from the app dashboard, choose a gift card amount, review your payment details and confirm by entering your PIN. Lastly, copy the Lazada Gift Card code and redeem it in the Lazada App.
For Lazada users, you can also easily top up your wallet by opening the Lazada app, and accessing your Lazada wallet. Select 'Loans' and choose Home Credit as your top-up option and you're all set to check out those Lazada trendy and affordable finds, and get them quickly through the platform's fast and free shipping.
And the good thing about this is that when topping up an amount on Lazada or redeeming the Lazada Gift Card code through the Home Credit app, the funds will be credited real-time.
So what are you waiting for? I-check out mo na yan today by downloading the My Home Credit App and topping up your Lazada Wallet with your Qwarta credits!
Home Credit Philippines is a financing company duly licensed and supervised by the Securities and Exchange Commission (SEC) and by the Bangko Sentral ng Pilipinas (BSP). To learn more about the latest updates from Home Credit Philippines, visit its official website www.homecredit.ph. You may also follow its official Facebook, Instagram, and TikTok accounts. Customers are encouraged to download the Home Credit App on Google Play to know more about the latest promos and see what is new in the Marketplace.