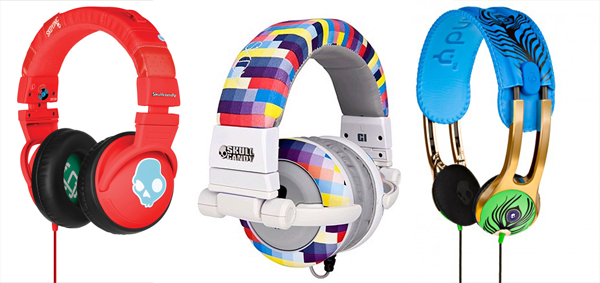 Skullcandy headsets and headphones have been in the country for quite some time now. They were mostly seen sold in sports shops because apparently the brand was conceptualized for use by skateboarders and surfers.
Now, the American brand popular for colorful and unique headphones is now available in 59 stores nationwide and the products mostly sold in IT peripherals shops inside the big malls.
Soon the number of stores selling Skullcandy will grow to more than 300 as the Skullcandy representatives are serious about expanding the reach of the products.
Filipinos' inherent love for music is a key factor on why Skullcandy sees the Philippines as a huge growing market. The headphones brand has been around locally for five years. It has gained a massive fan base from the action sports market, down to the broad music crowd, according to Skullcandy's business development manager Kris Altenburger.
Skullcandy's line of products involves earphones and earbuds, on-ear headphones, and over-ear headphones. Bursting with life and color, these products are not here to just influence style, as their functions are pretty serious too.
Some headphones come with built-in microphones that can be used with multimedia phones, or MP3 players. Similar to the headphones, earphones can be customized for that perfect fit, as some have interchangeable buds. They also offer optimum sound, from controllable subwoofers, to noise-reduction headphones, to iPod controls.