Have been dreaming to own a tablet? Read this:
Sign up for a Smart Bro SIM-only Plan 999 and you can own an Android tablet for the price of a movie ticket, a tall cup of cappuccino, or a serving of frozen yoghurt.
Available at Smart Wireless Centers nationwide, new Smart Bro subscribers can take home a Cherry Mobile Superion or a ZTE V9 for only P200 on top of their monthly service fee. The packages include a custom case for the device and Smart's unparalleled unlimited mobile Internet service with speeds of up to 2MBps.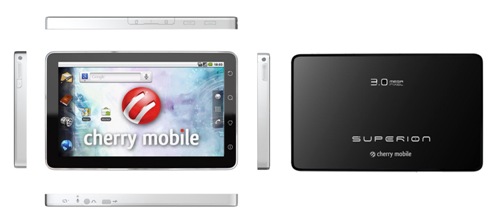 According to Smart Broadband Internet and Data Services Head Gio Bacareza, the Cherry Mobile Superion and the ZTE V9 are the perfect "first tablets" for Filipinos.
"Both are certified workhorses that will enable more Filipinos to enjoy the many wonders of the mobile web," said Bacareza. "They look stylish and best of all, they're going for a fraction of the price of its competitors," he added.
Running on Android 2.2 "FroYo" and equipped with 7-inch multi-touch screens, the Cherry Mobile Superion and the ZTE V9 make for great mobile Internet devices. The 600MHz processor allows both tablets to run any of the 400,000+ apps on the Android market with ease and the full WiFi and tri-band 3G connectivity options ensure that you're always connected wherever you may be.
Backing the Superion's superior specs is a metal wraparound band which gives the device a premium look and feel. Meanwhile the V9's grunt is bolstered by a solid build and an appearance which allows it to be easily mistaken for a high end tablet.
"We're making it easier for Filipinos to have a taste of the tablet lifestyle" said Bacareza. "If you prefer to have the either the Superion on prepaid, however, you can also purchase it from the Smart Online Store for P9,995 and use it with an Always ON package," he added.
Always On is a prepaid mobile Internet services created by Smart which cater to the unique surfing habits of Filipinos. It allows Smart Bro users to pay only for the amount of data they wish to consume thus avoiding unexpected data charges which result in "bill shock."
To avail of Always ON type ON<space>amount (e.g. ON 300) on the Smart Bro menu on your device and send to 2200.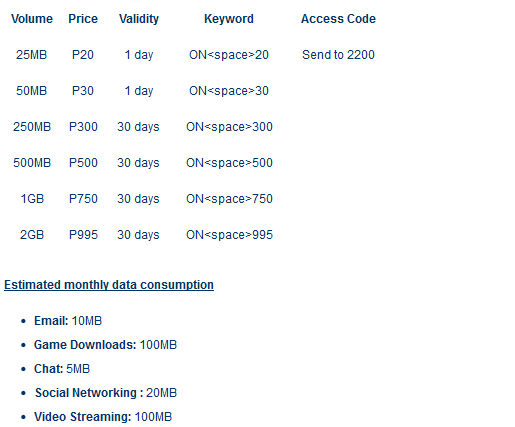 For more information on Smart Bro and the Cherry Mobile Superion and the ZTE V9, log on to www.smart.com/ph or visit http://store.smart.com.ph