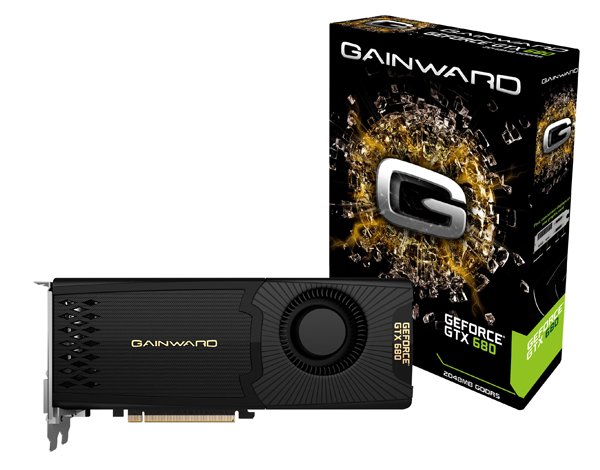 It's not just the PC processors that get improved or shrunk. Graphics card processors also go the similar trend.
For example, graphics card maker Gainward presents its first 28nm, Kepler Architecture graphics card from Nvidia – GTX 680 2048MB.
The new and improved graphics card doesn't just deliver state-of-the-art features and technology, but gives a truly game-changing performance that taps into the powerful next-generation GeForce GTX graphics for smooth, seamless, lifelike gaming.
It also offers first-rate performance and quiet cooling solution.
Gainward GeForce GTX 680 2048MB with 1536 cores is clocked at 1006MHz and the GDDR5 2048MB memory at 3004MHz; equivalent bandwidth is up to 192.3 GB/sec.
Gainward GeForce GTX 680 2048MB illustrates exceptional gaming performance per Watt, in DirectX 11 gaming performance, it surpasses up to 47 % than the previous generation and 57% higher in DirectX 11 benchmark, while it performs in DirectX11 benchmark goes beyond proudly 45% comparing with competing GPU in red camp and exceeds amazingly 38% in DirectX 11 gaming performance.
Gainward GeForce GTX 680 2048MB is powered by all new technology – NVIDIA GPU Boost that dynamically maximizes clock speeds based on workload of the game to push performance to new levels and bring out the best in every game.
Furthermore the NVIDIA Adaptive Vertical Sync dynamically enables vertical sync based on your current frame rates for the smoothest gaming experience.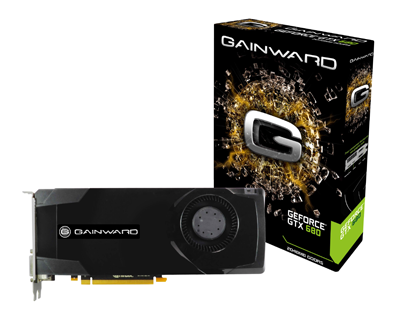 Richer features
Beside the performance, the Gainward GeForce GTX 680 2048MB brings more features to the market. NVIDIA 3D vision Surround multi-monitor gaming on a single card is the first time to introduce to power gamers.
Its PCI Express 3.0 support delivers 2 times bus bandwidth for the most bandwidth-hungry games and 3D applications. The new cooler design provides low temperature while quiet gaming environment thanks to its 28nm technology.
Gainward, as expected, will introduce GeForce GTX 680 2048MB own-designed boards to the market.
With Gainward superior hardware design, users will experience blockbuster games with superlative gaming thrills and enjoy exceptional fill of the performance enhanced and quieter gameplay.
If you are a hardcore gamer, Gainward GeForce GTX 680 with 3-way SLI configuration will give you incredibly screaming performance and sensational features.