Canon Marketing Philippines, Inc. (CMPI) recently launched 6 new and amazing digital cameras that would surely delight anybody who wish to have top-of-the-line digital cameras to capture precious and memorable moments this Christmas season.
The new 20.2 megapixel Canon EOS 6D DSLR is the world's lightest full-frame DSLR equipped with a Digic5+ image processor that performs up to three times faster than DIGIC 5. With the combined features, the EOS 6D can shoot extremely sharp photos at a continuous shooting speed of 4.5 frames per second.
The new DSLR features a new and improved autofocus system with 11 AF points including a high precision center cross type AF point which offers better focusing in any given low lighting conditions than any of the previous Canon EOS cameras.
The most interesting feature is the Wi-Fi connectivity, which allows the camera to quickly connect wirelessly to any Wi-Fi compatible devices to transfer photos to PCs, smartphones or tablets as well as print photos with PictBridge-enabled wireless printers.
And with the EOS Remote application, it allows the user to remotely operate and control the EOS 6D via smartphone or tablet. The suggested retail price for EOS 6D will be announced on December 2012.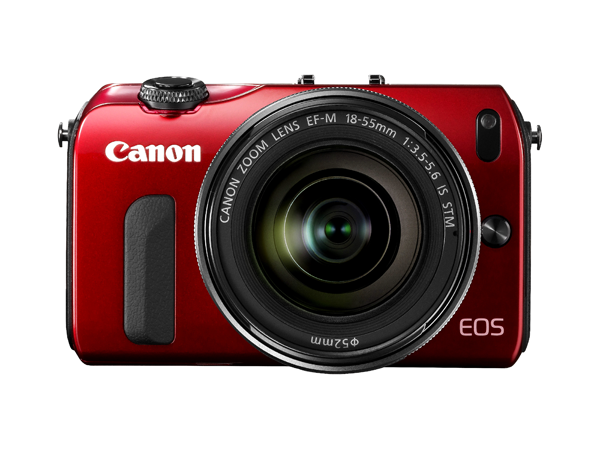 Canon finally joined the mirrorless bandwagon with the new Canon EOS M. Canon's first compact mirrorless interchangeable camera uses a non-reflex operating system, an 18.1-megapixel APS-C CMOS sensor, and DIGIC 5 image processor—all fitting inside a petite body—to produce detailed images with rich color gradation. It has ISO sensitivity of up to 12800 (expandable to 25600).
Its intuitive multi-touch 3.0-inch widescreen Clear View LCD II monitor displays a streamlined touch AF/AE (Auto-Focus / Auto-Exposure) scheme and allows a continuous shooting spree of up to 4.3 frames per second.
This camera also introduces two new EF-M lenses– the EF-M 18-55mm f/3.5-5.6 IS STM standard zoom and the EF-M 22mm f/2 STM pancake lens. These two new EF-M lenses offer portability for easy handling and high performance. Both feature new Stepper Motor technology for exceptionally smooth AF performance. This camera can also accommodate the whole of Canon's existing range of EF and EF-S lenses with the use of EF-M lens mount adapter.
The EOS M and its accessories are available in Canon authorized dealers in three kits: (1) with EF-M 22mm STM, EF-M 18-55mm STM, and Speedlite 90EX at P47,998, (2) with EF-M 22mm STM and EF mount adaptor at P40,998, and (3) with EF-M18-55mm STM at P35,998. All kits come with a free three-year warranty and 8GB SD card.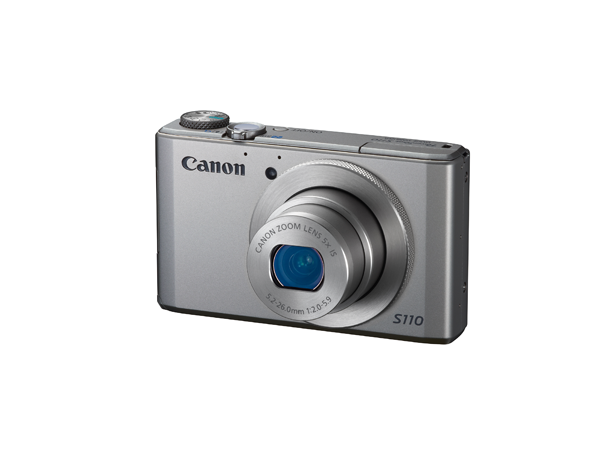 The PowerShot S110 is a touch-screen camera designed for photographers who are fascinated by beautiful and mysterious night scenes.
The PowerShot S110 uses a 12.1 megapixels CMOS sensor and DIGIC 5 image processor, an enhanced HS SYSTEM, and a large f/2.0 aperture to conquer the most challenging lighting conditions, bringing out the best in night or low-light photography.
The PowerShot S110 is also fitted with WiFi capabilities to be able to connect to iOS and Android devices to send images or print wirelessly to a compatible wireless printer.
This camera is available in all Canon authorized dealers and retails at P25,998.


The new PowerShot G15 is a 12.1 megapixel camera that features a fast Auto-Focus (AF) system. Fitted with Canon's powerful DIGIC 5 imaging processor, the PowerShot G15 can focus on a subject in just 0.17 seconds, capturing the moment in stunning clarity.
The camera features a Dual Axis Electronic Levelling system, which brings up a graphical indicator that can help maintain the shot level and prevent skewed photos. Perfect for landscape photos, this feature can bring back the horizon if it is not visible due to low light or other circumstances.
The new PowerShot G15 retails for P28, 998.


The new PowerShot SX50 HS is a 12.1 megapixel PowerShot that offers a 50X optical zoom, which is equivalent to 24 mm to 1200 mm focal length. It can still be extended further up to 2400 mm focal length with the 100X ZoomPlus feature, providing the photographer the versatility to capture at various distances specifically close-up shots of distant subjects.
This PowerShot is also equipped with a Zoom Framing Assist Lock button, which will drastically reduce camera shake for sharper telephoto images. Zoom Framing Assist Seek is a button that helps users find their subjects in a zoomed position quickly by zooming out first and letting the user locate the subject, keeping the previous zoomed-in frame within guiding borders. Upon releasing the seek button, the lens will revert to its previous zoom position.
The SX50 HS retails for P25, 998.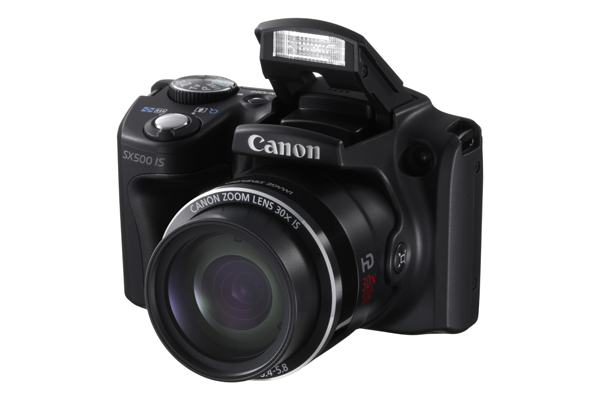 Canon also launched the new PowerShot SX500 IS point-and-shoot camera. This super-telephoto camera features the latest Canon zoom lens technology. Containing super optical zoom capabilities in a slim, compact body, this 16-megapixel PowerShot has a host of other functions to make it an ideal camera for any occasion.
The PowerShot SX500 IS retails for P18, 998.