Yesterday, the tech community raved about the new Sony Xperia Z Ultra, the first smartphone-slash-tablet to feature a 6.4 Full HD display, a quad core Snapdragon 800 CPU, and waterproof build–as Sony Philippines announced availability of the ultra-slim device in the Philippines.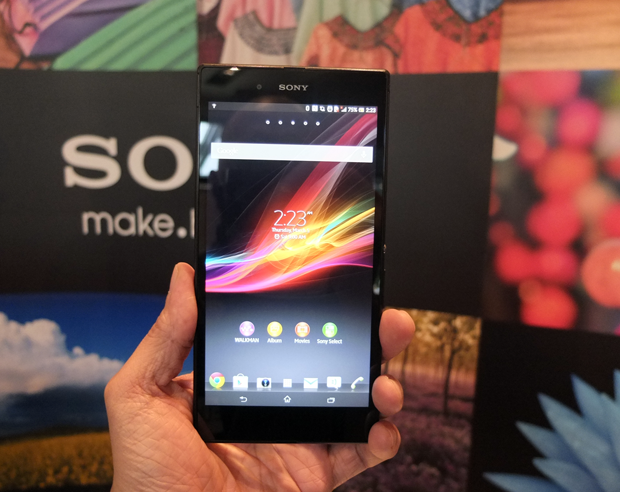 With a suggested retail price of P34,000, the Sony Xperia Z Ultra comes in LTE and 3G versions, with the LTE version still to come in October.
According to Sony Philippines executives, the waterproof Sony Xperia Z Ultra is the first smartphone to incorporate Full HD Triluminos display for mobile powered by Sony's latest X-Reality for mobile picture engine.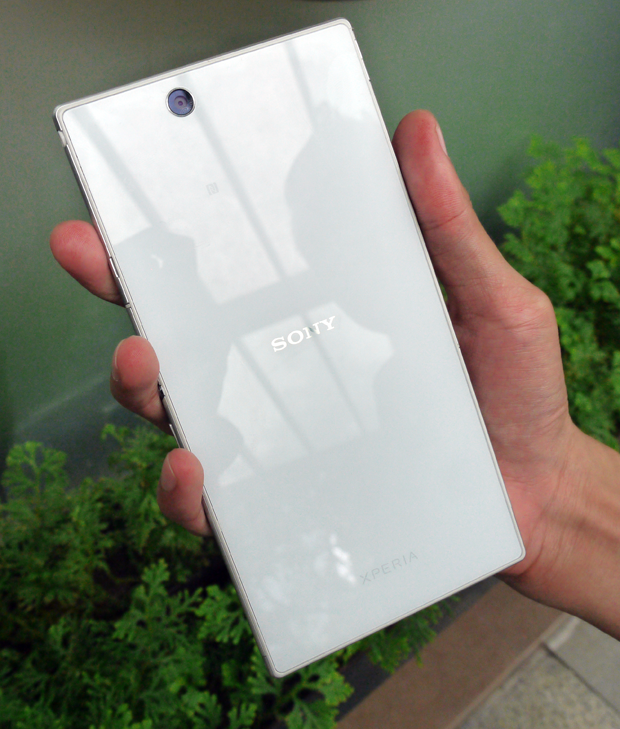 As a habit, Sony has always incorporated innovations found in its other electronic businesses, particularly TV, speaker/music player and camera innovations, into its smartphones. Sony's X-Reality technology is found in its latest Bravia LED TVs.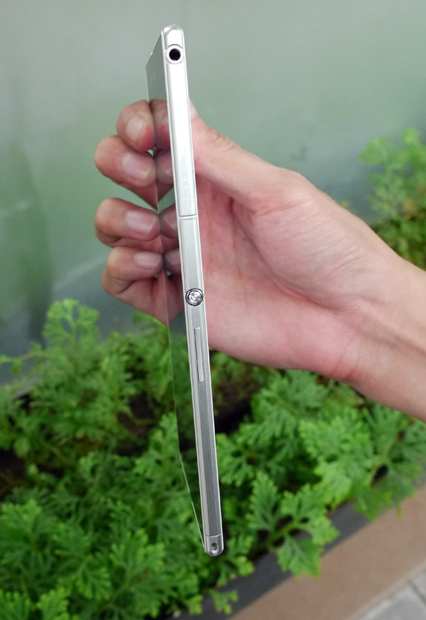 Sony´s audio Sony's ClearAudio+ mode and Xloud loudness enhancement are also Sony proprietary technologies found in the Sony Xperia Z Ultra.
Additionally, the Xperia Z Ultra is the first smartphone to offer the fully integrated Qualcomm Snapdragon 800 processor with 2.2 GHz quad-core CPUs and HD voice to provide a seamless connected entertainment experience, industry-leading battery performance and amazing speed.

With 6.44 inches touchscreen display, the Sony Xperia Z Ultra beats the Samsung Galaxy Mega 6.3 in size. The large Full HD display has also been optimized to experience at least 60% more of the screen than most other smartphones.
In addition, Sony's unique TRILUMINOS Display for mobile equips the phone to produce more than 16 million colors at 1920 x 1080 pixels. Accordingly, Sony's intelligent super resolution display technology which analyzes each image and reproduces lacking pixels to optimize quality for the sharpest videos.
As it is a waterproof smartphone, Sony Xperia Z Ultra features a display reinforced with a touch panel cover glass with Super Hard Coat ASF. The tempered glass hard coating also extends to the backside of the smartphone.
Sony Philippines executives also pointed out that the Sony Xperia Z Ultra is currently the "world's slimmest Full HD smartphone."
It is supremely slim and lightweight with a beautifully crafted 6.5mm body and weighing just 212 grams for ultimate portability.
Sony craftsmanship in design and attention to detail extends to the Sony Xperia Z Ultra. It features the same acclaimed OmniBalance design as Xperia Z and Tablet Z. The Xperia Z Ultra is available in a choice of black, white or purple colour finishes.
One highlight feature of the Sony Xperia Z Ultra is its NFC connectivity. As it is quite a large smartphone, the device works with NFC-enabled wireless headsets and other Sony-dedicated NFC-enabled products like speakers.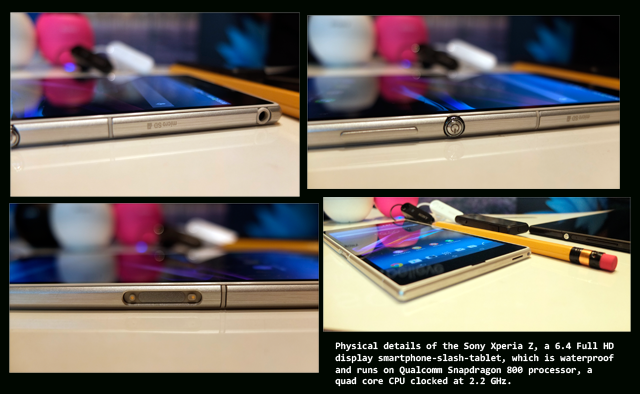 Some proprietary applications found in Sony Xperia Z Ultra include the following:
• The "WALKMAN" application leverages Sony's audio engine and Facebook integration for sharing and discovering new music and is unique in that it provides seamlessly integrated access to all your downloaded music.
• The Movies application brings new intuitive ways to discover, manage and play movie content.
• The Album application lets you access all your photos and local and online albums from within the Album app instantly and easily, wherever you are.
• The Sony Reader app2 provides seamless Reader store2 access so you can download and enjoy the latest bestsellers – it even lets you sync purchased books in popular formats and continue reading from same page.
• Battery STAMINA Mode significantly improves the standby time of your smartphone by four times or more1 as it recognises when you're not using your display and automatically turns off the functions you don't need, while keeping the notifications you want. As soon as you press the power button to wake up your screen, everything is up and running again.
• The phone features a screen with handwriting recognition which is compatible with any pencil and selected stylus or pen (capacitive stylus or metal pen with tip diameter over 1mm). You can even write notes or sketches during calls so you'll always be ready capture your ideas as they happen. The easy-toggle keyboard makes it ideal for one-handed input and multi-tasking, with small apps to help you improve productivity so you don't lose time browsing between windows.
• The robust security architecture safeguards both your corporate and personal data, with support for multiple accounts that are quick and simple to set up. Further business oriented applications will be made available in future as software updates, ensuring you get the best smartphone experience – whether for work or play.