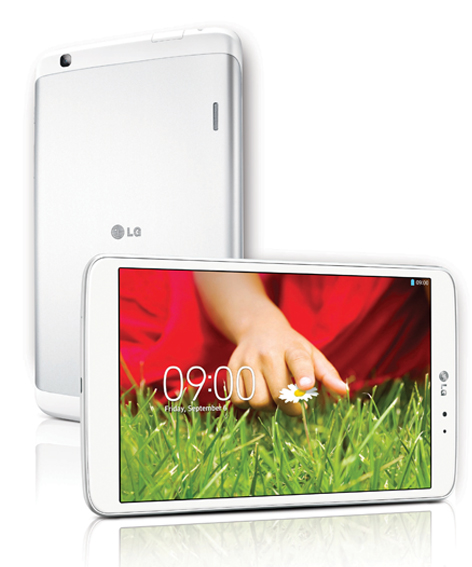 LG now has a tablet, the LG G Pad 8.3, LG's first tablet belonging to the premium G Series.
To refresh your memory, LG's premium G Series includes the recently launched LG flagship smartphone the LG G2. It is a powerful smartphone that features almost edge to edge display and a unique hardware button at the rear for multiple functions beyond shutter button for the camera.
The 8.3-inch LG Android-run tablet, which boasts of Full HD display and a quad-core Snapdragon processor, will have suggested retail price of P16,990.
The tablet will soon be part of a Smart Bro bundle offering, just wait for the announcement coming in early December.
At its price point, the LG G Pad 8.3 will be the only tablet to feature a Full HD Display and quad-core processor.
Like the LG G2, the LG LG Pad 8.3 also features an expansive screen that stretches all the way to its slim bezel. The tablet's size still allows pocket-sized portability. Its narrow 126.5mm width offers comfortable one-handed grip.
The LG G Pad 8.3 has dual rear speakers on the back for enhanced volume and sound quality.
The tablet, though, isn't 3G as it only features WiFi for Internet connectivity. To compensate for it, the LG G Pad 8.3 though has QPair function, which syncs other Android devices to itself through Bluetooth technology.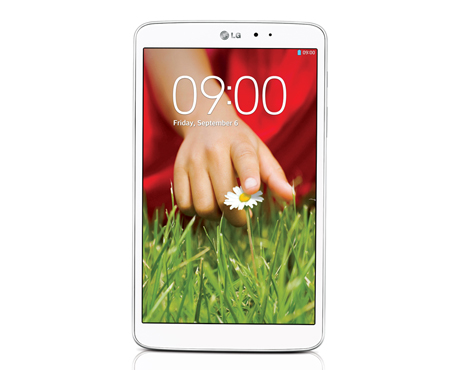 When paired to a smartphone, the G Pad can alert the user when he receives a call or message, with the user replying directly on the G Pad. With the same connection, the G Pad can also receive pop-up alerts of the most recent apps used on the paired smartphone. Furthermore, the G Pad can acquire Internet via Phone, transfer QuickMemo notes from itself to the phone, and even stream music and videos wirelessly to a TV or other devices through SmartShare.
Another notable feature is the Multi-User Function, which allows eight different people to use the G Pad through different codes to gain access to their own private and personalized apps.
As to battery life, the tablet also features high-capacity 4,600 mAh battery, which allows longer time to enjoy the tablet even when in full use.
To find out more about the LG G Pad 8.3, visit www.lg.com/ph or www.lgblog.com.ph, like LG's official Facebook page "LG Philippines", and follow LG on Twitter or Instagram @LGPhilippines.