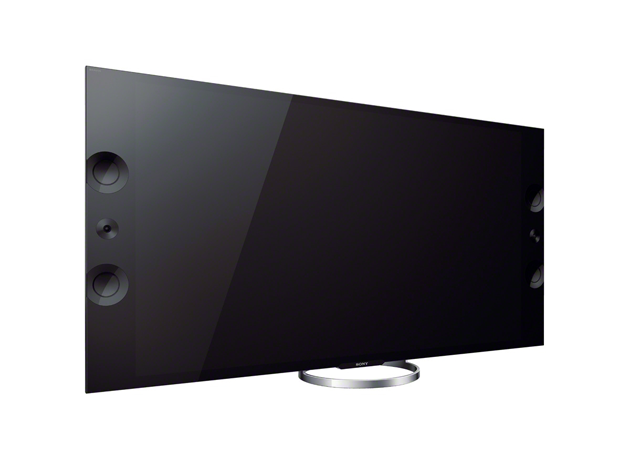 Sony brings to Philippine market 65-inch and 55-inch 4K Bravia LED TVs. Sony is officially bringing to the Philippine market its 4K LED TV in 65-inch and 55-inch screen sizes to make the emerging TV technology accessible to a broader range of consumers.
The 65-inch 4K Sony Bravia LED TV (KD-65X9004) is priced at P399,000, while the 55-inch 4K Sony Bravia LED TV (KD-55X9004) is priced at P299,000.


Though the prices of the new 4K Bravia LED TVs are still way too high for the average consumer, they nonetheless represent a significant price reduction from the P1.2 million price of Sony's first 4K LED TV the 84-inch Sony Bravia 4K LED TV (KD-849000) launched in 2012.
Some appliance dealers present during the launch of the 65-inch and 55-inch ultra HD TVs at Fairmont Hotel in Makati said their stores already managed to sell the new TVs, which is an indication that some Filipinos also want to be the first to own and experience an innovative product even at a high price.
Since getting super thin flat and boosting resolution up to full HD, TV continues to evolve and the 4k is currently the next big thing in display technology.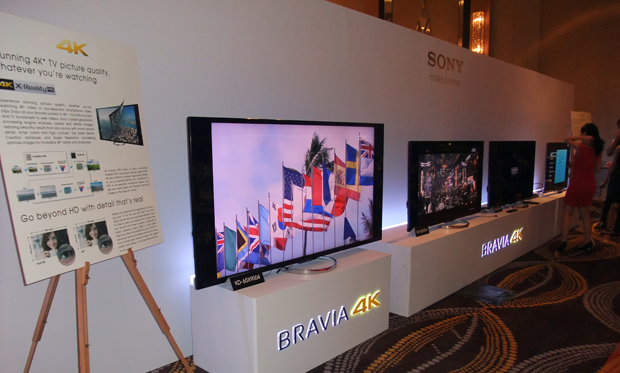 But what is the big fuss about 4K? The 1920 x 1080 resolution Full HD present in current mass marketed LED TVs today only provide an image of around 2 megapixels, but with 4K technology, it can deliver 8 megapixel image from hi-res cameras. Sony's new 4K Bravia LED TVs produce 3840 x 2160 resolution, which is four times than what full HD can offer.
As this is an emerging technology, Sony gave assurance that 4K content will also increase as the company together with the film industry are also focusing on 4K technology.
For example, many movie titles under Sony Pictures Entertainment and Columbia Pictures (Sony also owns Columbia Pictures) are already re-mastered in 4K technology.
Sony has created a 4K technology ecosystem, which comprises of professional cameras, recorders, monitors, home digital front projectors, and now includes the new line-up of 4K LED TVs, giving consumers the most immersive entertainment experience from start to end.
Currently 4K Technology is used in restoring old films into their glorious state by replicating and reproducing rich and delicate color tones that other technologies cannot accomplish.
One sample of a 4K technology-restored film is "Lawrence of Arabia," 1962 British-American epic adventure drama film. . In 2012, a 4K digital restoration of the film was made for Blu-Ray and theatrical release by Sony Pictures to celebrate the film's 50th anniversary.
"For years upon years, Sony has strived to give consumers the most immersive home entertainment experience from beginning to end. We want to be a part of your authentic viewing experience, with 4K's promise of a sharper and clearer picture quality that makes images seemingly come to life. I am more than proud to say that Sony is the first to introduce 4K TVs into the Philippine market. We aspire to change the way you watch television forever," said President and Managing Director of Sony Philippines Yasushi Asaoka.
Notable features of the 4K Sony Bravia LED TV:

• 4K X-reality PRO processing engine which not only reduces visual noise and corrects image shapes, but also up scales 2K content to a near 4K native resolution.
• The X-Series TVs have also employed the latest Reality Creation database and Super Resolution processing to optimise images, and produce stunning picture quality with richer colours and sharpness.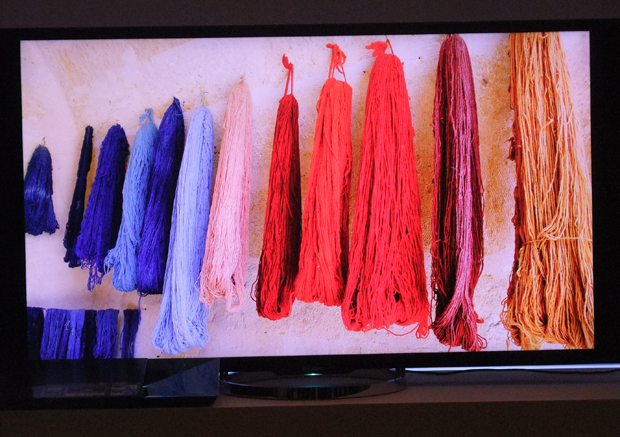 • TRILUMINOS Display LED backlighting is used in the 4K LED TVs to present rich, authentic color with subtle tones while also replicating bold colours including hard-to-reproduce reds and greens.
• By integrating QD Vision's Colour IQTM optical component with Sony's unique display technologies, these televisions achieve significantly wide color gamut and provide a far more natural and vivid viewing experience with a heightened sense of depth.
• Better sound experience by incorporating an end-to-end Sony audio solution. Using Sony's proprietary Magnetic Fluid Speaker technology, the delivery of sound pressure levels are higher than what conventional TVs can produce.
• "Sense of Quartz" design, the X Series TVs embody BRAVIA's sophisticated design. Sculpted from genuine metal and glass material, the Quartz edge of the TVs, combined with its bold geometric shapes embodies beauty and style to create a distinctive silhouette that complements every kind of home surrounding.


• One tap mirror feature—the NFC capability allows you to tap your NFC-capable Sony smartphone to the TV's remote for screen sharing. You can also use the smartphone as a remote. In addition, movies that reside on your phone become a playlist for the TV.
For more information about Sony BRAVIA® 4K TV and other Sony products, visit the nearest Sony Centre or Authorized Dealer, log on to http://www.sony.com.ph, like us on Facebook at www.facebook.com/SonyPhilippines, or follow us on Twitter at www.twitter.com/SonyPHInc.