Dell Philippines has introduced its new Dell Latitude products, which include the Dell Latitude Series—Latitude 7000, Latitude 5000, and Latitude 3000—that now come with features mostly found in consumer-type of PCs like touch user interfaces and sleek finishes, but at the same time offer the manageability and security feature requirement of an enterprise-grade PC.
The Dell Latitude series are also running on the 4th generation 22 nm Intel processor "Haswell," which features TDP (thermals) of about 6 watts but can scale up to 95 watts if performance is needed.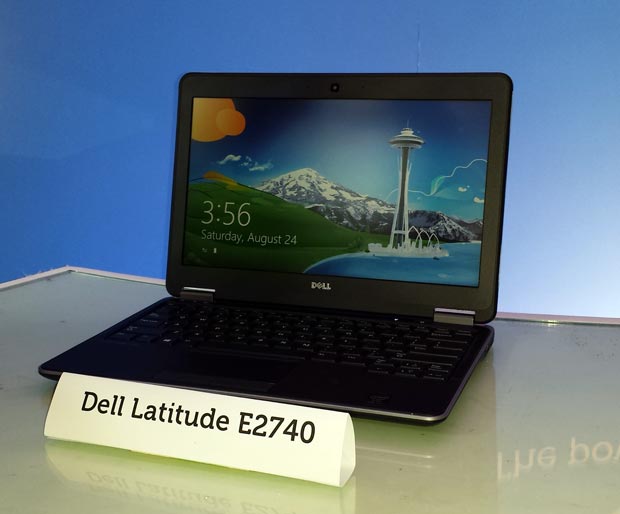 With different price points, the new Dell Series are positioned as the following:
• Dell Latitude 7000 Series is a sleek line of business-class Ultrabooks for elite mobility, which means they're more pricier
• The mid-range priced Dell Latitude 5000 Series offer organizations best-in-class security and manageability
• The most entry-level Dell Latitude Series 3000 offers reliable, affordable essential business computing
All laptops come with the latest Windows 8.1 OS and apart from the multi-core Intel Haswell CPUs, some models come with vPro technology (in 7000 and 5000 series only) and a choice between touch display and non-touch varieties.
Intel vPro technology allows for the notebook to be remotely serviced by the company's IT department even when the device is powered off (remote BIOS management). The technology also allows for remote hard drive wipe, in case the device gets lost.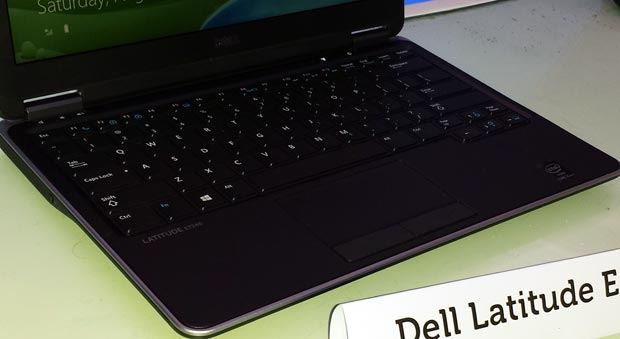 A tell-tale sign that the Dell Latitude laptop features a touch screen versus a non-touch one is the presence of black carbon chassis top for the touchscreen model. While a silver finish top indicates the Dell Series feature a non-touch screen.
As enterprise-grade laptops, the Dell Latitude 7000 series, which come in 12 and 14 screen sizes, feature the best-in-class Dell Data Protection solutions, comprehensive encryption with Dell Data Protection| Encryption and leading-edge malware prevention with Dell Data Protection| Protected Workspace.
The premium among the series, the Dell Latitude 7000 are ultrabooks which feature sturdy materials such as brushed aluminium chassis, reinforced magnesium alloy frame, strong steel hinges, woven carbon fiber, durable powder-coated underside, spill-resistant keyboards and LCD seals.
Additionally, all Dell touch-enabled displays offer optimal viewing experiences, touch sensitivity, brightness and durability.
The Latitude 7000, 5000 and 3000 Series touch displays offer Corning Gorilla Glass.
Latitude laptops also come armed with StrikeZone shock absorbers, Fast Response Free-Fall sensors and rubber hard drive isolation.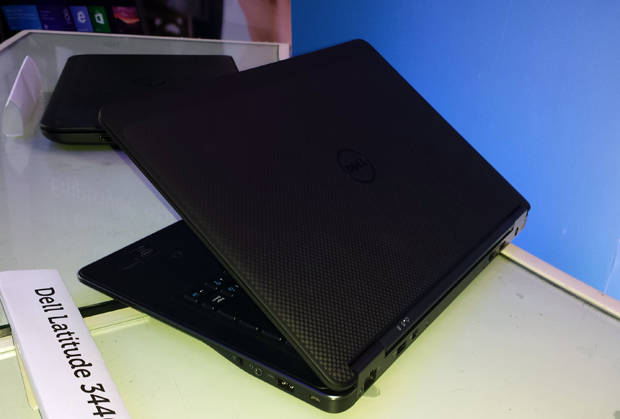 Pricing and Availability
The Dell Latitude 7000 Series begins at $1,049, while the Latitude 3000 Series begins at $599 USD. The Latitude 5000 Series will be available by end-October 2013.


At the Dell Latitude Series launching, Dell Philippines also showcased its latest Dell Optiplex 1920 All-In-One PC, which comes with a touchscreen. The space-saving AIO is also powered by the latest Intel Haswell processor with vPro technology.
With all these new Dell PCs for business use, company IT people would have more options for hardware refresh cycles or schedules. Those wanting efficiency and lower electricity cost would be wise to opt for PCs powered by the latest energy-efficient Intel processors and have form factors that not only save on space but make offices look nice and pretty.