Dell yesterday launched its updated Inspiron laptops, its mainstream consumer laptops, which noticeably feature significant physical makeovers; their high-end looks completely deviated from previous models that had colourful plastic chassis.
Among the new series is the new Inspiron 7000 Series, a 14-inch and 15-inch ultrabook donning a sturdy aluminium chassis from top to bottom and sides, plus edge-to-edge 14-inch touch display.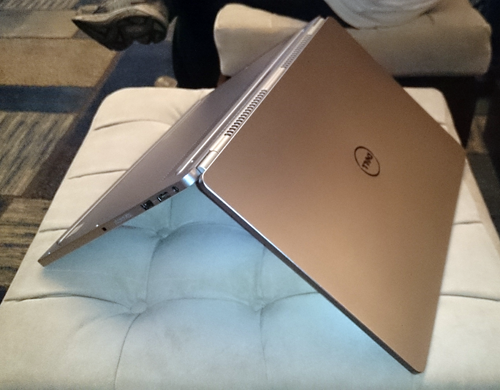 The screen is a 10-finger capacitive touch display with edge-to-edge Corning Gorilla Glass for durability.
The Inspiron 14-inch and 15-inch model can both be outfitted with optional Full HD, vibrant 300-nit touch displays featuring 97% more pixels than HD and 160-degree viewing angles.
The Inspiron 7000 Series features backlit keyboards that is also spill-proof. It is also powered by Intel 4th generation (Haswell) Core i5 and i7 options, as well as SSD options available later this year (for the Inspiron 15) to speed up boot times and application loading.
Battery life is up to 8 hours and 52 minutes.
As belonging to the ultrabook category, the Dell Inspiron 14 slips easily into a sleeve or bag with its ultra-thin 0.6-inch (15.3mm) design, which is 27% thinner than its predecessor, the Inspiron 14z.
While the Dell Inspiron 15 is the perfect blend of portability and performance, measuring under an inch thin (0.9 inches) with a large 15.6-inch screen and up to 7 hours, 24 minutes of battery life .
The Dell Inspiron 7000 Series laptops start at P 48,990 for the Inspiron 14 and will be available this month.