The new iPhone 5S and iPhone 5C smartphones are also included in Smart Infinity offers and packages, which provide not only free iPhones but generous freebies such as theater tickets or gift certificates.
Smart Infinity is intended for postpaid clients who are on 3500 and above postpaid plans.
The good news is that there's also Smart Infinity offers for enterprise clients. The service targets middle- to upper level executives whose work demands more use of a smartphone on always-on data. I personally know sales executives, who spend more than P5,000 monthly for calls, text and data. Having a Smart Infinity enterprise plan would definitely be more favorable for busy execs.
Below are the Infinity plans for enterprise:
INFINITY ENTERPRISE 5000
* unlimited calls to ALL NETWORKS
* unlimited SMS to ALL NETWORKS
* unlimited DATA
* any iPhone 5S or iPhone 5C model
Infinity Enterprise 8000
* unlimited calls to ALL NETWORKS
* unlimited SMS to ALL NETWORKS
* unlimited DATA
* IDD and International SMS
* any iPhone 5S or iPhone 5C model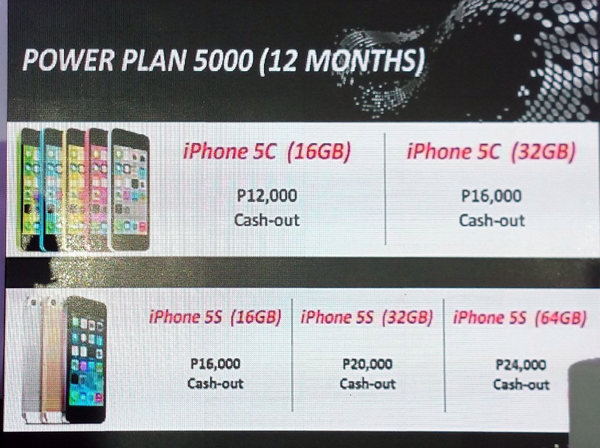 SMART INFINITY POWER PLANS
* unlimited calls and SMS to SMART and Sun
* unlimited DATA
* 12 months contract only
* maximum infinity perks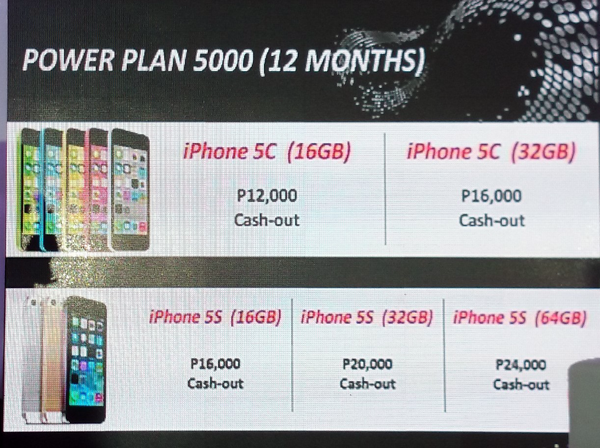 Aspire Plan 3,500 (24 months)
iPhone 5C (16GB) — FREE– plus P3,500 GC or MSF
iPhone 5C (32 GB) — FREE
iPhone 5S (16 GB) – FREE
iPhone 5S (32 GB) — P5,000 cashout
Prestige Plan 5000 (24 months)
iPhone 5C (16 GB) — FREE + P15,000 GCS or MSF
iPhone 5C (32 GB) — FREE + p10,000 GCs or MSF
iPhone 5S (16 GB) — FREE + 2 VIP Wicked Tickets
or P14,000 GCs or MSF
iPhone 5S (32 GB) — FREE + p5,000 GCs or MSF
iPhone 5S (64 GB) — FREE + P2,500 GCs or MSF
Premium Plan 8000 (24 months)
iPhone 5C (16 GB) — FREE + P18,000 GCs or MSF
iPhone 5C (32 GB) — FREE + iPhone 5C 32 GB
or iPhone 5S 16 GB
iPhone 5S (16 GB)  — FREE + iPhone 5S 16 GB
or iPhone 5C 32 GB
iPhone 5S (32 GB) — FREE + iPhone 5C 16 GB
iPhone 5S (64 GB) — FREE + 2 VIP Wicked Tickets
or P14,000 GCs or MSF