ASUS recently released in the Philippines a new version of its popular 7-inch tablet MeMO Pad. The New MeMO Pad 7 ME176CX is equipped with the new 64-bit Intel quad-core CPU that makes it a powerful, yet affordable power efficient tablet.
Coming in in 5 stylish colors (white, yellow, red, blue and black), the MeMO Pad 7 ME176CX features slimmer bezel and thinner build. It is also running on the latest Android OS 4.4 KitKat along with brand new ASUS Zen UI.
MeMO Pad 7 ME176CX carries an SRP of only Php 6,995 (for the 8GB model).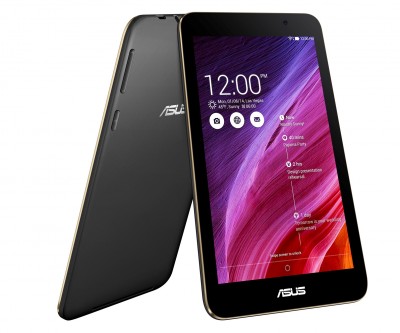 Key features of the new MeMO Pad includes the following:
64-bit Intel Atom Z3745 quad-core processor (up to 1.86GHz) that provides smooth gaming performance and fast app loading. With up to 8 times better CPU performance than the MeMO Pad HD 7, it can run Android Games without experiencing any lags at all. Take note that this type or processor is already powering some ultraportable notebooks in the market today.
It is fitted with a 7-inch 1280 x 800 HD IPS displays for highly detailed, crystal-clear images.
It is also portable wireless entertainment hubs, with Miracast support allowing users to stream multimedia content to compatible external displays, plus CSR's aptX audio coding for wireless CD-quality audio streaming to optional Bluetooth headsets.
The tablet, though, just features a 0.3-megapixel front-facing and 2-megapixel rear-facing cameras.
Support for MicroSD cards up to 64GB, giving plenty of room to store photos, videos, apps, and more.
ASUS also released an updated version of the Fonepad 7, the seven-inch tablet that has 3G and phone functionality.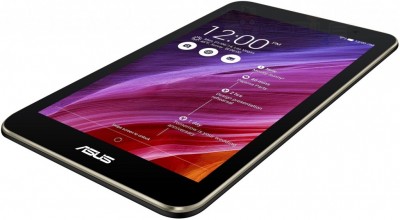 The new Fonepad 7 FE170CG comes in a range of colors (black, red, white, and blue), and is powered by an Intel Atom Dual-Core Processor 1.2GHz with Intel® Hyper-Threading Technology.
It is handier than its predecessor the Fonepad 7 Dual SIM ME175CG. With an 11cm width, the table can be easily held in one hand. Its narrower bezel design also provides users with a larger viewing area on which to experience the brand new ZenUI interface.
The ASUS Fonepad 7 (FE170CG) features an Intel Atom Multi-Core Processor 1.2GHz with Intel Hyper-Threading Technology that combines powerful performance with energy efficiency, giving this Android 4.3 Jelly Bean (4.4 KitKat upgradable) tablet smooth multi-tasking performance and an incredible 10-hour battery life. The 1024 x 600 display provides vivid, clear visuals while high quality audio is provided by a front speaker with ASUS SonicMaster technology.
Built-in 3G with HSPA+ mobile data with download speeds up to 42Mbit/s and uploads of 5.76Mbit/s meaning Fonepad 7 is an always-connected device for seamless web browsing. With full 3G telephony support across GSM and WCDMA bands, Fonepad 7 can also be used for voice calls using the built-in noise-cancelling digital microphone or an optional Bluetooth headset.
The Fonepad 7 FE170CG is priced at Php 5995.