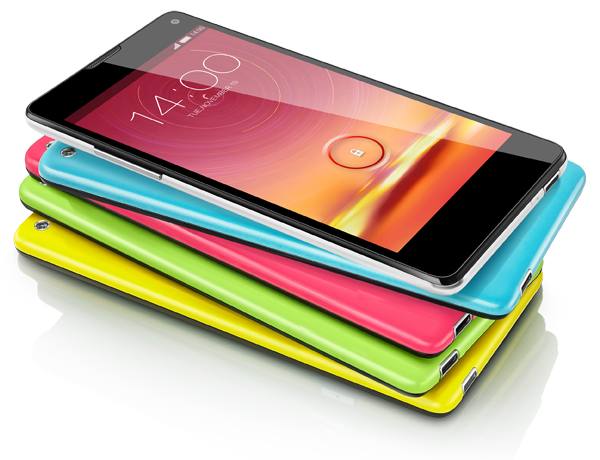 ZTE has announced the availability of its new smartphone the nubia Z5 S Mini, its newest smartphone packed with a 4.7 inch HD screen, Qualcomm Snapdragon quad core processor, 13 megapixel rear camera and 5 megapixel front camera, and DSLR-like camera features.
The company says it's the world's first smartphone to pack a 13 inch front camera that incorporates the control and photographic fidelity of a DSLR camera and lightning-speed 4G support.
Nubia Z5 S Mini's 13 megapixel front camera is equipped with 5-piece sapphire precision optical lens and Exmor RS sensor. The camera's lens is also hard enough to resist scratches that come with snapping pictures on the go. In intense light, the blue glass composite IR filter delivers a remarkable balance of glare and clarity to give you vibrant images with stunning colors, while the BSI image sensor and F2.2 aperture captures smooth, stunning images even in the dark.
Shooting modes offered by the smartphone's rear camera includ "pro," "fun," and "auto shooting" modes to give you the best pictures whatever the condition. The Pro mode is equipped independent controls for focus, lighting and white balance while fun mode gives you more ways to get creative with your photos, with features including multi-exposure, animated video, moving object removal, timelapse, panorama, special effects and movement tracking. The auto-mode detects shooting conditions and snaps the shot you want. It also comes HDR and Self-timer options.
Nubia Z5 S Mini's front camera comes with a BSI sensor and F2.2 aperture to produce great looking selfies. The front camera also comes with a smile recognition feature for easy, auto selfies. There's also the the built in photo editor with skin rendering and scale adjustment features for easy uploading of selfie photos.
Nubia Z5 S mini's Qualcomm Snapdragon processor is a 1.2 GHz Quad-Core that has a maximum clock speed of 1.2 Ghz, backed by 1 GB RAM and 16 GB ROM, expandable up to 32 GB via Micro SD storage.
Nubia Z5 S Mini is housed in a premium shell with matte finish. At only 7.6 mm thick, it joins the ranks of slim and sleek designed models in the market. The seamless sides elegantly extend to the meticulously curved edges. Overall, it's a fusion of style and function, with the buttons ergonomically positioned just within the tips of the fingers for ease of use. For all the sophistication, the nubia Z5 S mini only weights at 120g.
Get it now at an SRP of Php14,990 only! Call MSI-ECS Philippines, ZTE Mobile products distributor, at 688-3180 or email marketing@msi-ecs.com.ph or visit ZTE kiosks and resellers for availability.