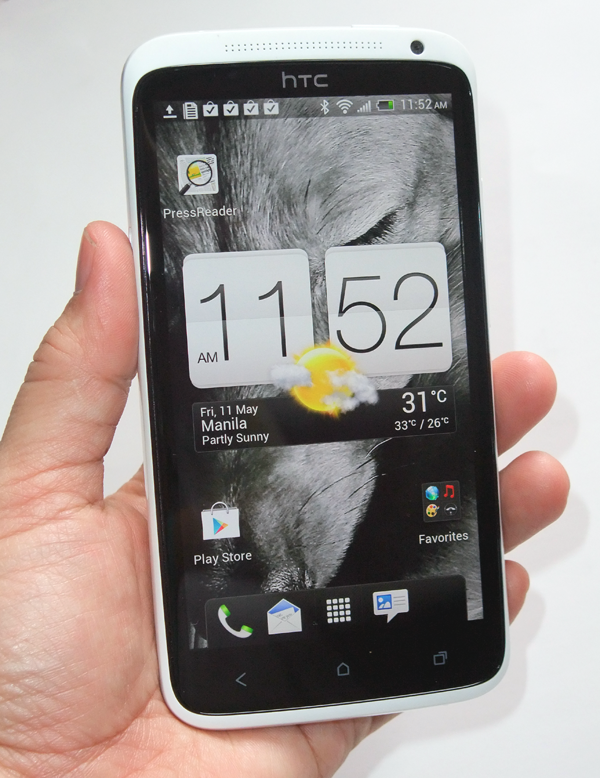 Once again, Taiwanese smartphone maker HTC has come out with an outstanding Android handset in HTC One X.
HTC One X seems to have it all and more–4.7-inch IPS display protected by Corning Gorilla Glass, quad core Tegra 3 processor plus discreet GPU, Ice Cream Sandwich Android OS, HTC Sense UI version 4.0, Bluetooth version 4 with A2DP, Beats Audio, and the features goes on in the hardware aspect of the phone.
HTC One X design is outstanding as well and you can't help but marvel upon it. It features a full unibody design (you can't pry it open to see the insides) crafted out of a big piece of polycarbonate material. The high gloss piano finish of the display front contrasts well with the matte finish of the back of the phone. It also maintained the curve body for a nice grip, similar to the pretty HTC Sensation XE Beats phone.
This is the first device that I have the opportunity to toy with that is powered by a Tegra 3 processor. What this processor can do to a smartphone is truly amazing. The phone multitasks at a faster rate, websites upload faster, downloads are faster, updates faster, the Sense UI more snappy and responsive, the quality of the images is really impressive (the HD display can render 16 million colors). The experience of watching a movie on the HTC One X is definitely something you'd want to do many times over.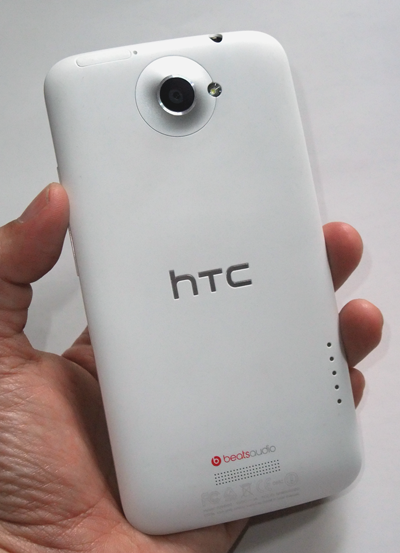 Good battery and exceptional performance
And yet even if the HTC One X does all these stuff and more, the battery life seems longer and it does last almost two days. This was beyond what I expected as I'm a user of several smartphones, which from my experience, are fast battery drainers.
The long battery life has to do with Tegra 3 technology. Though it features a quad core processor, it also features a fifth core that does the battery saving function. While the four cores are handling all the heavy tasks, the fifth core does all the low-power tasks, which means that the four cores rest when not needed–thus saving battery.
The system on chip (SOC) Tegra 3 features impressive performance–1.5 GHz, 1MB L2 Cache and 3D performance. Now a mobile CPU can be at par with a PC CPU but with longer battery. (Intel would still have to beat that up with its Atom Medfield processor, which is positioned to power smartphones and tablets too.)
When it was officially launched, the HTC One X was presented as a smartphone with great camera. No doubt about it–HTC One X has 8 megapixel camera, it can produce 99 shots at 4 frames/second, aperture is at 2.0, HDR capability in addition to taking a snapshot during a video recording or playback. The camera function features smile and face detection and a lot of modes and filters if you want dramatic effects to make your shots more artful. Since it has a fast autofocus and shutter speeds, you can also do a burst shooting and the phone chooses the best shot/image for you.
The camera function is truly great, but not all images are good. Zoom shots aren't great and when the subject is enveloped in natural light, the white balance function doesn't render well. These areas need improvement if HTC truly wants to position the phone as alternative camera.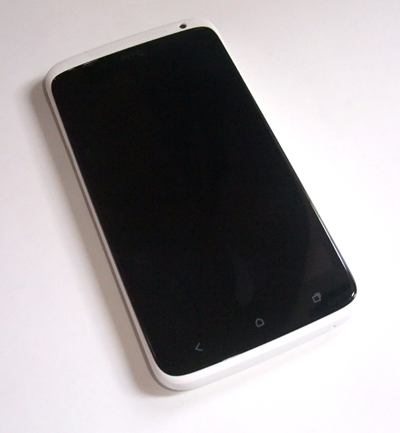 It also doesn't feature a dedicated camera hardware button. Snapping of photos is done right on the screen and most camera functions are also onscreen.
As expected the HTC Sense rendered in an Ice Cream Sandwich environment is pretty good. It's noticeable that the phone doesn't feature much hardware buttons—unlike HTC's Gingerbread phones. The list button was taken out and access of the Settings can now be done on the prompt area of the screen, which is on top. The Settings page is also enhanced with functions more organized and accessible. Access to open pages or apps, which used to be done by pressing the home button longer, now has a separate button, located on the left side of the home button. Once activated, it shows the apps or pages in album cover-like presentation that you can flick to close or end the app. With ICS, you don't need a task killer app anymore as you can just flick away to close the app.
HTC One X has also NFC (near field technology) onboard. By the way, it can also accept only micro SIM, which poses a hassle as you have to ask your telco company to convert your standard sized SIM card to micro SIM if you want to switch to this phone.
Apart from Beats Audio, HTC One X also comes with a free 25 GB Dropbox storage for two years and accessories like the wireless Media Link (which can be plugged into the TV's HDMI port and allows streaming of photos and videos from the phone) and the HTC Car Stero Clip (that lets you connect to your music through more than 50,000 online radio stations worldwide or play music from any service or app on your phone through your car speakers).
Check out the gallery of photos taken with the HTC One X here:
[nggallery id=2]
Now here's the unboxing of the HTC One X: