Samsung's recently launched Galaxy S6 and Galaxy S6 edge are two devices that are "reimagined," built from ground up, and ditched away plastic chassis design of former Galaxy flagship handsets. Looking very stunning in combination of metal and glass form factors, the two new Samsung flagship devices are sure to ignite interest and praise among consumers who want flagship handsets to really look and feel expensive.
Apart from the impressive design and a streamlined user interface, the Galaxy S6 and Galaxy S6 edge also boast of impressive hardware specs under the hood, which contribute to the overall appeal of the new Galaxy.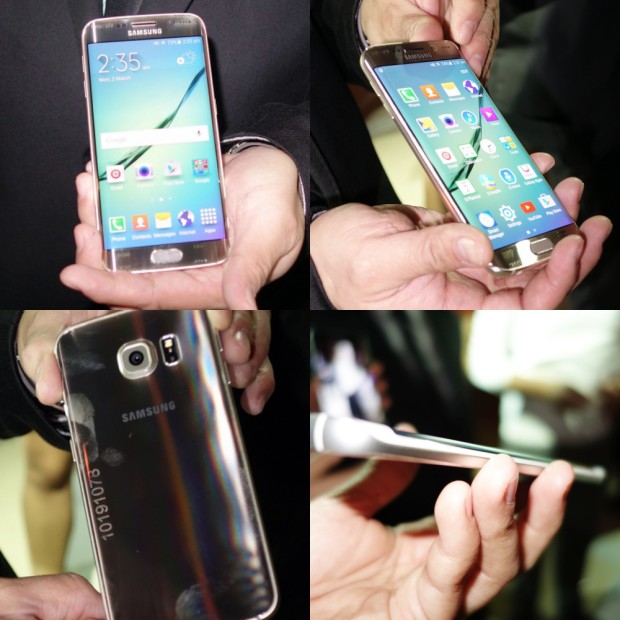 As discussed during the official launch of the two phones at the recently held Mobile World Congress in Barcelona, here are the hardware improvements of Galaxy S6 and Galaxy S6 edge. (Both phones share everything except for the tweak in design. Galaxy S6 edge prominently features wrap around glass on both sides, with one side functioning like a ticker tape of notifications or access for apps and other functions.)
Galaxy S6 and Galaxy S6 edge are powered by a processor is a 64-bit architecture built with 14nm technology.
The 64-bit processor enables the two phones to perform 25% faster than the Galaxy Note 4, which has a 20 nm processor. Likewise, the new flagship handsets are 25% efficient in use of power than Galaxy Note 4.
The storage for both phones is a combination of SSD and eMMC, which ensures faster performance without the lag.
The display is a SUPER AMOLED display–all 5.1 inch and boasts of 577 pixels per inch, which is 77% more pixels than the Galaxy S5.
Samsung also announced the new phones will work with a new Gear VR.