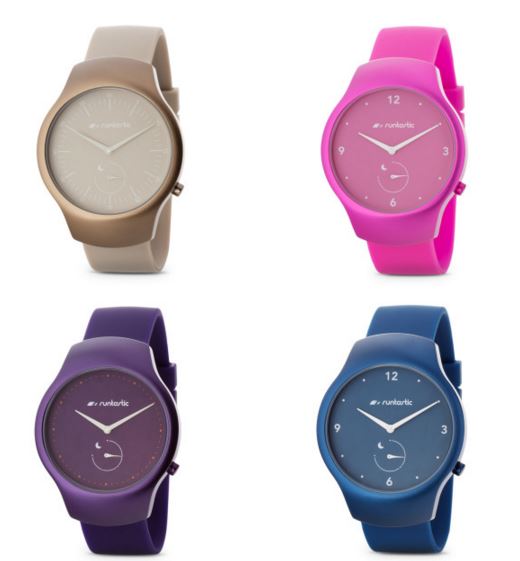 The best thing about it is that you don't have to charge the watch as it contains a long-lasting lithium battery, which you can easily change yourself after about six months.
Runtastic Moment is a stylish digital watch whose function goes beyond time keeping, but tracks Steps, Active Minutes, Calories Burned, or your Sleep and informs you of your progress directly on the watch face and in the compatible Runtastic Me app.
The best thing about it is that you don't have to charge the watch as it contains a long-lasting lithium battery, which you can easily change yourself after about six months.
Key features of Runtastic Moment:
24/7 Time keeping and activity tracking
You will not only be impressed by the Moment's design, but also its functionality.
-Counting your steps daily
-it tracks your sleep
-It has LED Notification
-Tells you how any calories you've burned daily
-Set and reach your goals
-Long lasting lithium battery
-7-Day memory
Four collections for breathtaking Moments
Four unique collections provide you with the perfect Moment for every occasion and taste – elegant, traditional, sporty or colorful. No matter which Moment you prefer, the functionality is the same. Choose the right smartwatch for you: leather band or silicon strap, in Black, Beige or another color, a stainless steel case, flashy or more subtle – each one is unique.
Moment Elite
Top quality and sophistication are the trademarks of this high-class model of the Runtastic Moment. The precision, elegant materials, functionality and black face of this stainless steel watch convey a sense of sport and style. A casual nylon-covered leather band completes the look. Detailed information on the Moment Elite is available here.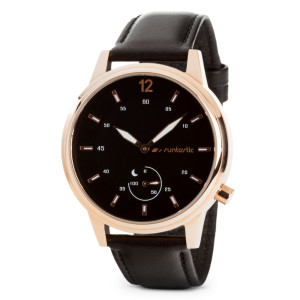 Moment Classic
Classic, simple and elegant – the perfect combination of traditional design, the finest materials and top functionality. This Moment comes in lovely shades of Silver, Rose and Gold and appeals to the modern man as well as the style-conscious woman. Its timeless design and high-quality leather band transform the Moment Classic into an absolute must-have for the office, after-work party and weekend. The Moment Classic puts the finishing touches on your outfit!
Moment Basic
The Moment Basic transforms your activity tracker into a high-quality watch with a little something extra. Clean lines and a choice of Beige or Black make this Moment a practical all-rounder. Simple, sporty, attractive and suitable for every occasion. Enjoy the advantages of a modern wearable combined with the benefits of the most popular accessory of all time.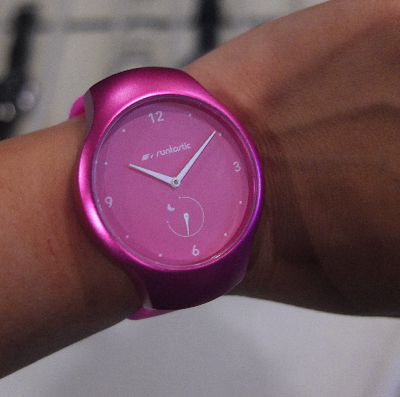 Moment Fun
Turn your world upside down: Make a bold statement with the Moment Fun, enjoy life and treat yourself to a lot of fun. This stylish watch is an eyecatcher and comes in playful Plum, Indigo, Raspberry and Sand. And that is not the only highlight. A closer look reveals a variety of faces to choose from that match the watch's color. This model is designed for a young, dynamic and active lifestyle and the silicon band not only makes it comfortable to wear, but also easy to clean.
All the information you collect with your Moment is automatically synced with the Me app. This way you can be proud of your daily progress and can analyze other data like Calories Burned, Active Minutes or your Sleep Cycles. Download the companion to your Runtastic Moment here free of charge. Your Moment also has a great relationship with the Runtastic Running & Fitness app: Instead of displaying the time during a fitness activity, you can see the distance covered – not just practical, but, more importantly, highly motivating!
Availability
The Moments Collection will be available soon on Switch, OdysseyNext, Lazada.com, Power Mac Center Stores and other leading gadget stores nationwide.