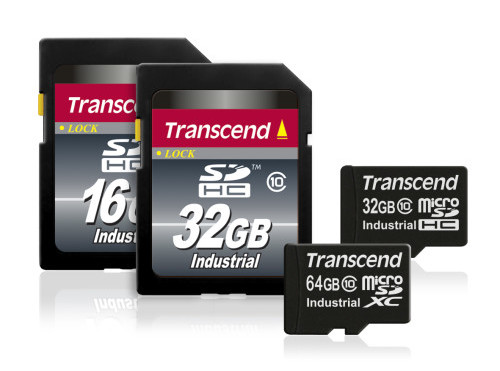 Storage maker Transcend has expanded its memory card lineup with 64GB microSD that features temperature solutions to meet the industrial-grade applications.
The cards can operate effectively from -40°C to 85°C and are ideal for use in small form factor devices with demanding performance and capacity requirements.
By using MLC NAND flash chips and built-in ECC and S.M.A.R.T. functions, Transcend industrial temp microSD Class 10 memory cards ensure reliable data transfer and self-monitoring capability that offer optimum protection.
The cards are compliant with SD Specification Version 3.0 with the combination of the top-of-the-line Class 10 speed rating, allowing the cards to provide impressive transfer rates of up to 20MB per second.
The 64GB microSD Class 10 Transcend cards are ideal for industrial devices in small form factor such as embedded automation computers, engineering machines, fanless PCs, GPS, military and in-vehicle computing systems, and can endure extreme temperatures between -40°C and 85°C.
In addition to microSD memory cards, Transcend also provides a series of industrial-grade wide temperature SD cards that use high-quality MLC flash chips and are compliant with SD Specification Version 3.0 as well.
With a wide flexibility of operating temperature between -40°C and 85°C, Transcend SD cards still offer outstanding compatibility in industry-standard devices, including handheld bar code readers, POS terminals, in-vehicle advertising and entertainment, medical computing, set-top boxes and surveillance systems.
Warranty
The industrial temperature microSD Class 10 cards are offered in 8GB, 16GB, 32GB and 64GB capacities whereas and SD Class 10 cards are available in 8GB, 16GB and 32GB. Both carry Transcend's Two-year Limited Warranty.