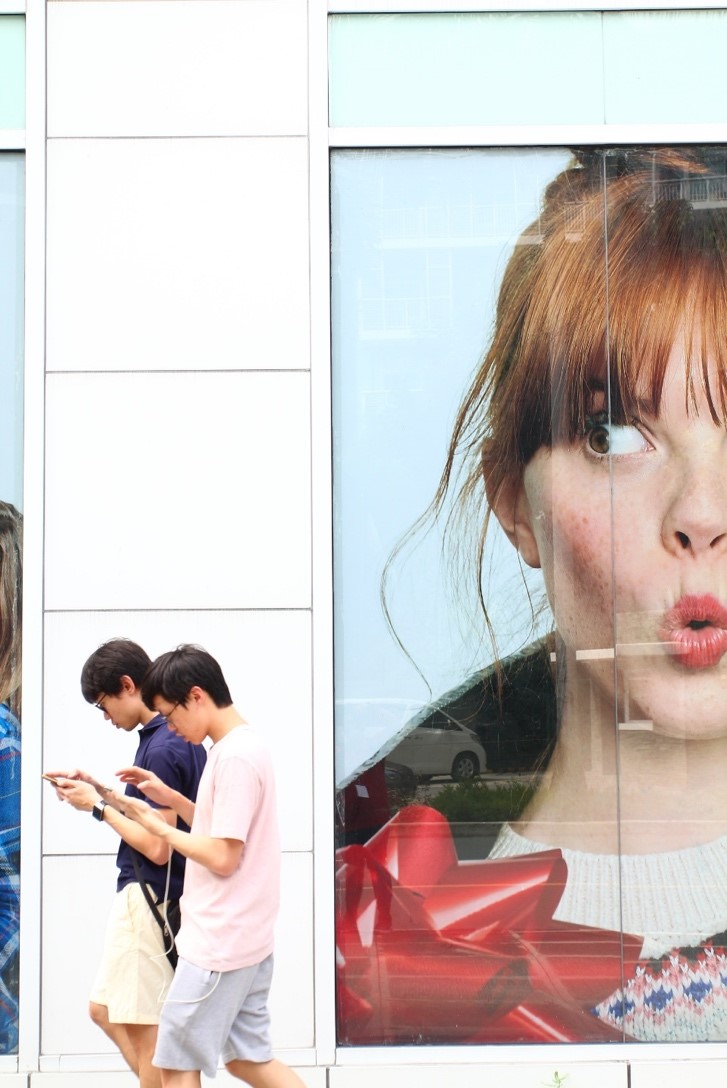 Canon PhotoMarathon is the largest on-the-spot photography contest in Asia held annually. This year's Philippine leg will be held on October 19, 2019 at the SM Mall of Asia Music Hall, Pasay City.
Canon PhotoMarathon 2018 grand winner Luke Singson, who placed 3rd overall in the Canon PhotoMarathon Asia Championship held in Japan, said the photo contest has opened opportunities for him, allowing him to land a teaching job in a university.
"Winning the PhotoMarathon opened up a lot of opportunities for me," said Singson.
"My former professor from the University of Santo Tomas saw my social media posts about the win here in Philippines and in Japan, and he asked me if I was interested to teach in the university. Since August 2019, just two months ago, I took on the role in my alma mater and it has been nothing short of perfect so far. I'm grateful for this opportunity to be able to pass on my skills, experience and knowledge to the next generation. One of my students will definitely be the next big thing as the country is home to world-class talents and it's high-time we take the spotlight internationally," Singson shared.
Singson has also been conducting photography workshops and seminars since he won last year. He is also a photography manager in a cruise ship where he teaches beginner's classes for the passengers and tourists on-board where he runs a mini version of PhotoMarathon with distinct themes that the tourists follow while taking photos during port calls.
2018 was Singson's third time joining the PhotoMarathon and coming from his experience, he shared a few tips and advice to those joining this year's Canon PhotoMarathon.
"Understand the theme. For me, it was the biggest factor that brought me the title. In my three years of joining CPM, I think that is the most significant. Next tip is that you should know what to shoot because you don't want to run out of time. Visualize your shot as well. Last year, I visited the venue, scouted ahead and took note of certain locations I feel would work."
"Next comes the technicality or how you will execute the photo. Be patient so you get all the elements you need in the frame. Remember that the canvass is set and you're just waiting for the subject that will add impact to the overall photo. Lastly, bring extra batteries! The last thing you want to happen is to run out," he said.
"What I love about this year's competition is that Canon opened up a student category. I think this is a good chance for amateurs and students to join. I am currently encouraging my students in UST to register because it's a unique and one-of-a-kind learning experience. You get to learn more about yourself, your skills and also learn from your co-competitors."
Sign Up and Register for the Canon PhotoMarathon 2019
Carrying the theme "Sipat Pilipinas," "Sipat" is a Filipino word which means "to look" or "to see." Canon PhotoMarathon 2019 challenges photographers nationwide to look beyond the usual and capture visuals from their unique perspectives.
"Since its inception in Singapore back in 2003, Canon PhotoMarathon has been a platform for photographers, professionals and beginners alike, to showcase their diverse creativity and distinct perspectives," said Benny Yu, Canon Marketing (Philippines), Inc. (CMPI) Head of Consumer Imaging and Information division. "In this year's Canon PhotoMarathon, we want to put the spotlight on the ingenuity of Filipino photographers through providing them a chance to showcase their world-class talent beyond the Philippines' photography scene."
Canon users nationwide, from DSLR, mirrorless, to compact camera users, may sign up online now at https://photomarathon.canon.com.ph or register on-site on October 19, 2019 from 6:00AM to 8:00AM.
Amateur and professional photographers aged 22 and above may participate in the open category where two (2) themes will be announced on the day of the PhotoMarathon. High school to college undergraduate students aged 15 to 21 years old may join the student category wherein the theme will also be announced on-the-spot. Participants will be allowed to shoot in the following cities: Manila, Pasay, Paranaque, Makati and Taguig but must convene back at the SM Mall of Asia Music Hall to submit their photos and await this year's winners.
The submitted photos will be initially screened according to creativity (50%) and adherence to the themes announced (50%). The top selected entries will then be judged based on relevance to the theme (50%), creativity in theme interpretation (25%), and composition of photograph (25%). For each theme, only one (1) entry per participant will be allowed. Submitted photographs must be in JPEG format, sized to approximately 5MB maximum, must be taken on the day of the event, and must not be altered by any editing software.