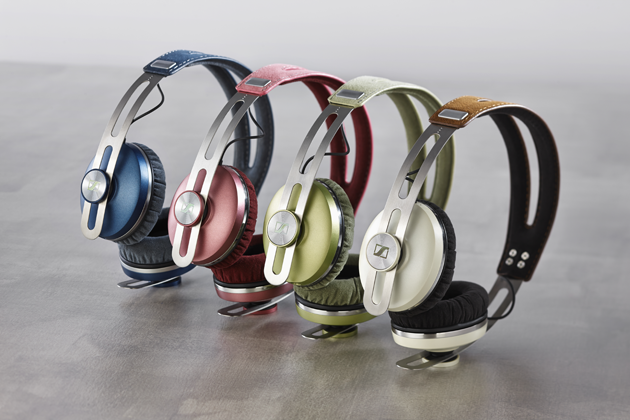 It seems "wearable tech" gets trendier by the day and we're not referring to Google Glass or an Android watch. The Sennheiser Momentum, the successful headphones the German-brand launched a few months ago, can be considered as innovative as these new forms of "tech products."
The headphones boast of high-end transducers including a single-sided detachable cable with convenient in-line remote and microphone, and the finest materials were used in making its external parts. And since they apparently made raves, with stores selling them fast, Sennheiser added more to the series. The new Sennheiser Momentum On-Ear now comes in pretty colors of ivory, pink, blue, and green.
The new bold colors make the series, albeit pricey at P11,290, a fashionable product that will satisfy consumers who are clamoring for trendy colors to come with high-quality sound of the famous Sennheiser product.


What makes the Sennheiser Momentum On-Ear stand out in the already crowded headphones market?
It's got minimalist design and high quality materials and workmanship. Just see the details of the product–from the stitching to the stainless steel. The ear pads and headband are wrapped in Alcantara material, which is a high-tech breathable and durable material, considered valuable by fashion designers and produced in Italy. The headband of the Momentum On-Ear is made of stainless steel.


What makes the headphones innovative–more than the average mid-range price headphones out there?
It is equipped with high-end 18-ohm transducers, which guarantees full stereo sound with a slight bass emphasis in a frequency range from 16 to 22,000 Hz. The headphones' closed on-ear design isolate the listener from external noise, ensuring a great listening experience on the move–even in noisy urban environments.
"The new Momentum On-Ear embodies an urban style that's focused on high performance and the finest materials–on style and substance. They are the perfect choice for those who demand top quality and want to express this through their own personal style," said Donald Low, products marketing manager of Sennheiser Asia.