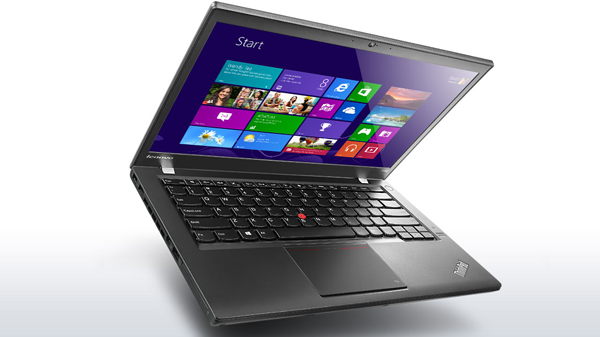 Lenovo refreshes its 12.1 inch-ultrabook ThinkPad X240, which is now running on Intel's 4th generation processor or otherwise known as Haswell.
The ThinkPad X lineup of notebooks is the crème-dela-crème among Lenovo's PCs targeted for business users. The ThinkPad X240 never deviates from the description as it features the sturdiness and robustness ThinkPads are known for.
The ultra-thin and light ultrabook (it weighs less than 3 lbs and measures only .79 inches thin.
As this is for business users, the ThinkPad X240 features options for upgrades, such as fitting it with up to Intel Core i7 processor or up to 1 terabyte of storage. There's also an option for full HD display with touch.
As a business notebook, it features backlit keyboard and complete set of ports with full connectivity.
The ThinkPad X240 doesn't just act as a refresh to the previous ThinkPad X230. It has enhancements as well, in addition to an upgrade to Haswell processor. The trackpad (glass trackpad) is made bigger and wider with the exclusion of the clickable buttons. There's also the presence of the latchless lid. Similar to the X230, the ThinkPad X240 can be folded back to 180 degrees flat on the surface.
The nice thing about this ultrabook is the internal 3 cell battery, which makes the notebook still be running still even if you replace a new battery in the eventuality that battery ran out on you. So there's no need for shutting down when replacing battery.
With the additional Lithium-ion 6 cell 72Wh battery, ThinkPad X240 can provide up to 17.4 hours of battery life.
The ThinkPad X240 will be available starting this monthat Lenovo Exclusive Stores and SM North EDSA Think Exclusive Store, and Lenovo Corporate Resellers at Php66,990.