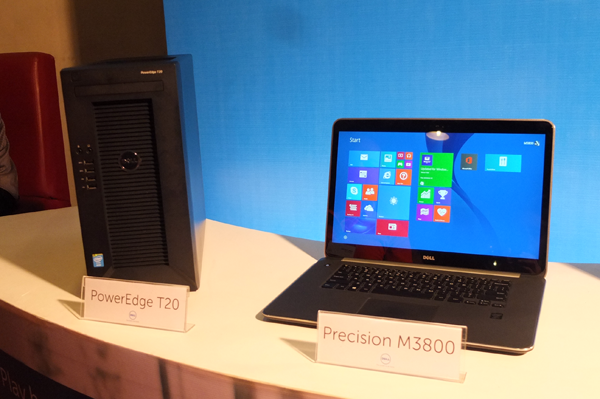 Dell Philippines has launched the mobile workstation 15-inch Dell Precision M3800 and the entry level single processor server the Dell PowerEdge T20.
The two new products will cater to the small to medium enterprises, including home business.
The Dell Precision M3800 is a big screen touch display laptop that obviously look a lot like Dell's consumer laptops. It is an ultrathin laptop powered by the latest Intel Core i7 processor and offers work-station class performance.
The Dell PowerEdge T20 will enable users to consolidate data and applications from multiple devices onto a single server, where they can be shared more efficiently.
With the launch, Dell has signified its intention to provide IT hardware and solution to this segment , particularly home-based businesses.
The PC market for enterprise and the medium scale businesses, including the growing home business, is still a huge potential market for big PC brands to foray into, despite the the downtrend in sales of PCs affecting mostly consumer products.
Dell is also into making PC products that adapt to the the "evolving workplace," which require infrastructure that is more portable and power efficient.

"As the traditional workplace continues to evolve, our workstation customers are requiring more portable systems, but can't afford to sacrifice performance for their critical software applications. A server is imperative in saving time when moving or copying files between locations, since they offer faster data transfers," said Christopher Papa, Dell Philippines country manager.
"With the introduction of the Precision M3800 and PowerEdge T20, we've set new standards for both mobile workstations and entry-level server."
The Dell Precision M3800 features a stylish, industrial-grade design with an aluminum frame, a strong, lightweight carbon fiber chassis, and a Corning Gorilla NBT Glass display with five-finger multi-touch system. The display is a vivid 15.6-inch UltraSharp display available in QHD+ (3200 x 1800) or FHD (1920 x 1080).
The workstation offers multiple external monitor support with the optional Dell D3000 USB 3.0 docking station.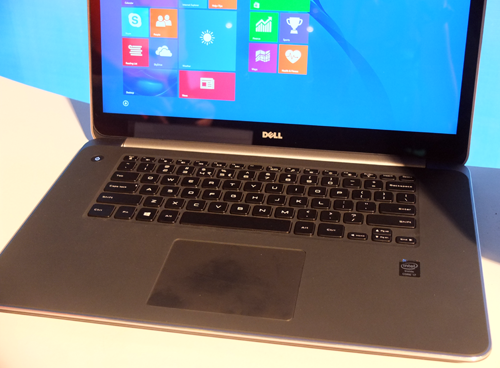 Precision M3800 specs:
o Available in Windows 8.1 Pro or Genuine Windows 7 Professional platforms
o Equipped with up to 16 GB memory
o 4th generation Intel Core i7-4702HQ 8 threaded quad-core processor (3.2 GHz clock speed)
o 18 mm thin and weighs 1.88 kgs
o dual-cooling system
o battery life of up to 10 hours and six minutes
o NVIDIA Optimus technology
o 2 GB NVIDIA Quadro K1100M GPU with 2 GB of GDDR5 dedicated memory
o Multiple storage configurations (HDD, SSHD, or SSD), including up to two storage devices (maximum of 1.5 TB of storage)
o 2.5 inch drive and one solid state Mini-Card storage device (mSATA)
Dell PowerEdge T20 specs:
o It will be available in mini-tower form factor and support the following: Intel Xeon E3-1225 v3 3.2 GHz, 8 M Cache, 4 cores/4threads, 1600 GHz memory speed (DDR3), 2 internal graphic engines, Turbo mode, Hyperthreading, 84W
o Intel Pentium G3220 3.0 GHz, 3M Cache, 2 cores/2 threads, 1333 GHz memory speed (DDr3) Intel HD Graphics 54W,
o With Microsoft Windows Server 2012
o or Red Hat Enterprise, Linux 6.5 and above
The Dell PowerEdge T20 is available at Dell authorized dealers and its price starts from $800.