Otterbox, with partners here in the Philippines Power Mac and Tenkie Box, launched the new OtterBox Preserver Series, a smartphone casing that makes your device become fully waterproof even if submerged to up 6 feet of water for 30 minutes.
The case also makes your device dust-proof and protected from the daily beatings, like drops and bumps.
Otterbox is a US-based company that specializes in making sturdy cases that serve as full protection for iPhone and other high-end smartphones and devices such as Galaxy S4, HTC and iPad.


The OtterBox Preserver Series is a slim and pocketable two-piece case that offers exceptional protection against water, drops, and dust. This slim-line case provides the following protection:
• Waterproof: fully submergible up to 6.6 ft. for 30 minutes (IP-X8)
• Drop proof: protects device from drops up to 6.6 ft.
• Dust proof: blocks entry of dust and debris particles (IP-6X)
"In today's highly connected world, smartphones have become part of our everyday lives" said Steve Nisbet, Managing Director- OtterBox APAC. "Our customers have always wanted to take their smartphones with them regardless of the location, weather or activity. OtterBox is dedicated to making these activities as worry-free as possible. The Preserver Series is dependable, seriously waterproof protection that you can trust."
"At Power Mac Center, we strive to provide consumers a satisfied user experience beyond connectivity. In line with this, we partner with leading smartphone accessory brands such as OtterBox in extending the limit of what devices can do for our users. Customers can now take on adventures confidently on the account that their smartphones are secured with trusted OtterBox protection using the new Preserver Series case," said Joey Alvarez, Marketing Director for Power Mac Center.


The OtterBox Preserver Series is the newest addition to OtterBox lineup of protective cases for smartphones, which include the Defender Series, Commuter Series, Reflex Series and Armor Series.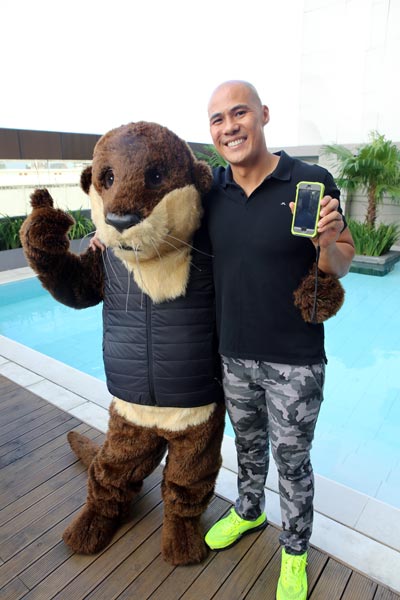 "The Preserver Series perfectly fits my lifestyle. As a travel bug that is always on the move, I am never quite sure where my next adventure will be. The Preserver Series by OtterBox keeps me prepared for those spontaneous journeys whether lounging at the nearest beach or hiking in the mountains," said Rovilson Fernandez, who is the celebrity endorser of the OtterBox brand.
The OtterBox Preserver Series is available at Php 4,100 for iPhone 5/5s. For more information about OtterBox cases and where you can buy them, visit www.otterbox.asia, www.powermaccenter.com and www.tenkiebox.ph. For all product details and technical specifications, please visit www.otterbox.asia.